UN reveals over 2,500 now dead or missing as 186,000 cross Mediterranean in 2023
The UN refugee agency has revealed the number of refugees and migrants seeking safety in Europe has increased by 83% for 2023.
Some 186,000 migrants and refugees have arrived in southern Europe since January, with 102,000 from Tunisia alone; a 260% increase compared to the same period in 2022.
Refugees from Libya have totalled more than 45,000 from January to August.
Ruven Menikdiwela, director of the New York office of the UN High Commissioner for Refugees, told the UN Security Council that the sheer number of refugees fleeing Africa for Europe is of "grave concern".
Director of the International Office for Migration's office to the United Nations Par Liljert echoed her concerns as refugees continue to risk the dangerous Mediterranean crossing in increasing numbers.
Mr Liljert said: "Recent International Office for Migration (IOM) data demonstrates that from January to September 2023, more than 187,000 individuals crossed the Mediterranean in pursuit of a better future and the promise of safety.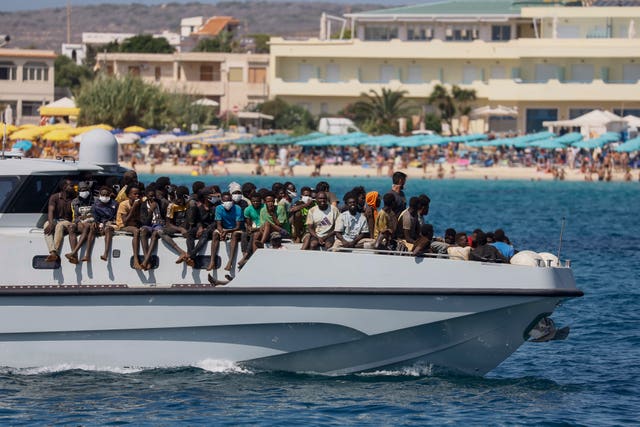 "Tragically, during this same period, IOM recorded 2,778 deaths with 2,093 of them occurring along the treacherous central Mediterranean route."
He added: "Yet, despite its clear dangers, in 2023 there has been an increase in arrivals to Greece along this route of over 300%, while the number of arrivals in Spain has remained steady, primarily through the Atlantic route to the Canary Islands as compared to the numbers recorded at the same time last year."
IOM also witnessed a significant increase in arrivals to Italy, with 130,000 so far this year compared to around 70,000 in 2022.