Downgraded tropical storm Ophelia still poses threat, hurricane centre says
Tropical Storm Ophelia was downgraded to a post-tropical low on Saturday night but continued to pose a threat of coastal flooding and flash floods in the mid-Atlantic region, the US National Hurricane Centre has said.
Residents in parts of coastal North Carolina and Virginia experienced flooding on Saturday after the storm made landfall near a North Carolina barrier island, bringing rain, damaging winds and dangerous surges.
Ophelia, reduced to a weak form of a tropical storm, was located about 30 miles south/south-west of Richmond, Virginia, and about 85 miles south-east of Charlottesville, Virginia, late on Saturday, officials said.
The storm had maximum sustained winds of 35mph with higher gusts.
Coastal flood warnings and flood watches remained in effect for portions of the region, the centre said.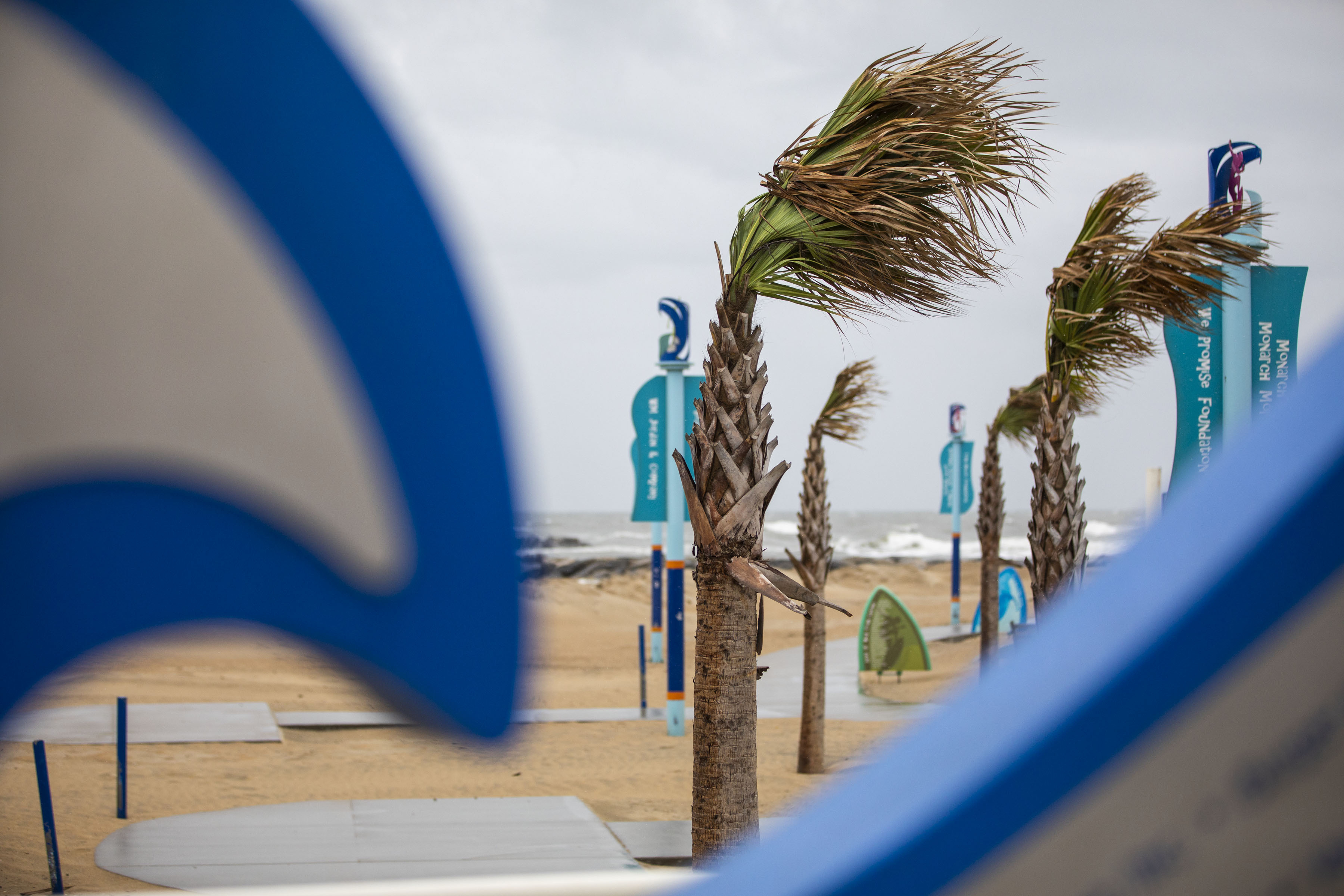 "The centre of Ophelia is expected to turn toward the north/north-east and north-east, moving across eastern Virginia and the Delmarva peninsula through Sunday," the centre said.
Areas from Virginia to New Jersey are likely to receive one to three inches of rain and up to five inches in some places, the centre said.
Some New Jersey shore communities, including Sea Isle City, had already experienced flooding on Saturday.
Thousands of people in the state remained without power on Sunday.
Areas of south-eastern New York and southern New England also could receive one to three inches of rain while surf swells are expected to affect much of the east coast through the weekend, the centre said.
In other developments, high winds forced New York City officials to suspend ferry service to Rockaway. Other ferries were operating on schedule.
Philippe Papin, a hurricane specialist with the centre, said the primary risk of the storm system going forward will be the threat of floods from the rain.
"There have been tropical storm-force winds observed, but those are starting to gradually subside as the system moves further inland," Mr Papin said.
"However, there is a significant flooding rainfall threat for a large portion of eastern North Carolina into southern Virginia over the next 12 to 24 hours."