First domestically-made passenger jet takes flight in China
China's first domestically-made passenger jet has flown its maiden commercial flight, as the country looks to compete with industry giants such as Boeing and Airbus in the global aircraft market.
The C919 plane, built by the Commercial Aviation Corporation of China (Comac), carried about 130 passengers on the flight, according to state-owned newspaper China Daily.
The jet took off on Sunday morning from Shanghai Hongqiao Airport and landed less than two hours later in Beijing.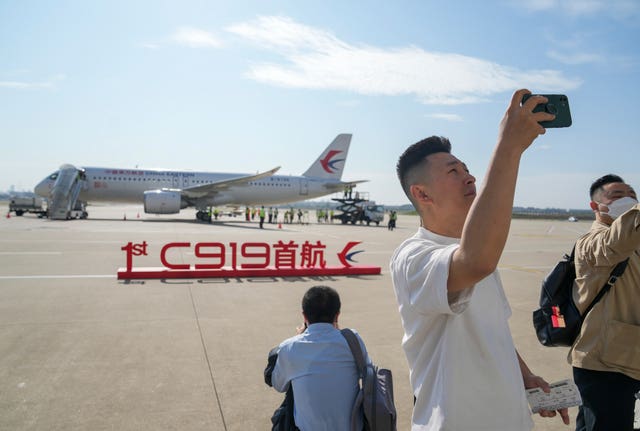 The flight was operated by state-owned China Eastern Airlines, and the side of the plane was emblazoned with the words: "The World's First C919."
The inaugural flight comes as Comac looks to break into the single-aisle jet market in a direct challenge to Airbus and Boeing. Airbus's A320 and Boeing's B737 jets are the most popular aircrafts typically used for domestic and regional flights.
While Comac designed many of the C919's parts, some of its key components are still sourced from the West, including its engine.
The company plans to build 150 C919 planes each year for the next five years, according to earlier state media reports.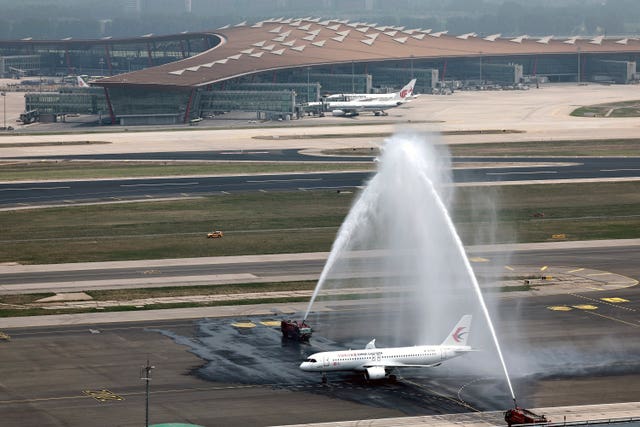 The C919, which had been in development for 16 years, has a maximum range of about 3,500 miles and is designed to carry between 158 and 168 passengers.
More than 1,200 C919 jets have been ordered, Comac says, with China Eastern Airlines under contract to buy five of them.