Search expert claims to have found missing mother's body despite police denials
A water search expert involved in the hunt for Nicola Bulley remains at loggerheads with police over claims he found her body 12 days before it was officially discovered.
Peter Faulding, who was called in at the insistence of Ms Bulley's family, still says he discovered the mother-of-two in the River Wyre on February 7.
Police deny this and say a diver checked the area on the same day and found only tree branches.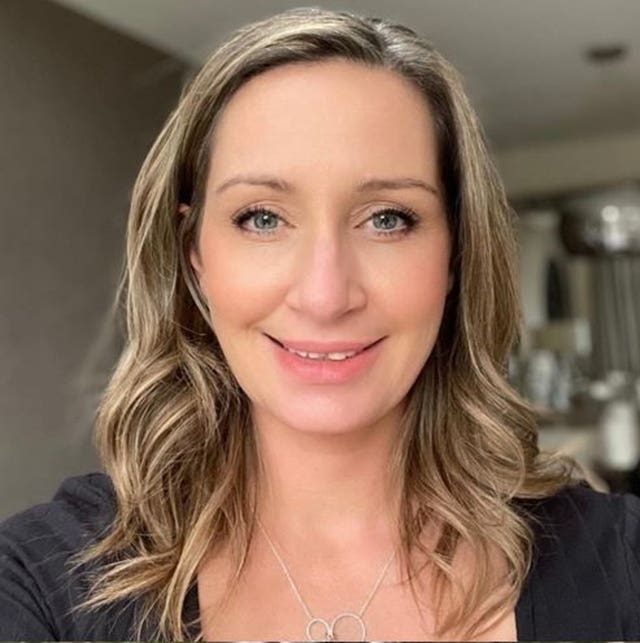 A review of police's handling of the investigation into Ms Bulley's disappearance, published on Tuesday, found that some of Mr Faulding's behaviour and activities "caused challenges to the investigation".
In an interview posted on YouTube, Mr Faulding insisted he found Ms Bulley's body within six minutes of starting his search.
He said: "I was totally sure that that took human form straight away and it needed to be dived straight away. Because it was the shadows of two arms, two legs… that needed an immediate dive."
The police diver who went to check the stretch of water said it was tree branches and told the review: "I am actually 100% sure that there was no body in that part of the water at that time.
"It is not very often I dive in such an unobstructed body of water with such a flat bottom and with visibility.'
Head of the College of Policing Andy Marsh told journalists at a press conference on Tuesday: "The area around the bench was searched three times and the third time was in direct response to the report of his suspicions.
"We have shown as part of the review Peter Faulding's images from that area at that time, and two independent experts have said that it's unlikely that that was a body.
"So I don't think there's credibility to that claim."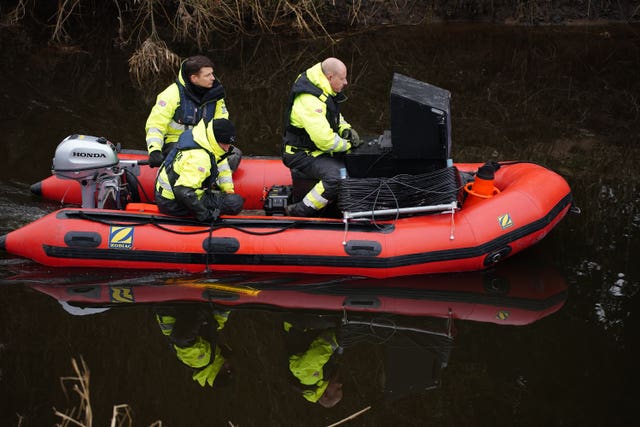 Mr Faulding, leader of underwater search experts Specialist Group International (SGI), was called in by Ms Bulley's family after he told media that police had "low-tech" diving equipment unlikely to be able to find a body.
But police investigators were advised that SGI did not have any better equipment than what the force could secure.
Communication by Ms Bulley's family friend to police expressed a "strong message that refusal to use Mr Faulding and SGI" would result in a "negative press release to the media".
The report said Lancashire Constabulary felt it was placed in an unenviable situation which would lead to a widespread negative perception that the force was not using every opportunity to locate Ms Bulley, the report said.
Lancashire Constabulary felt that this would undermine public trust and confidence and therefore agreed to allow SGI to support them in their search efforts and contacted Mr Faulding, who offered his services free of charge.
A chief inspector then met Mr Faulding to offer "suitable, robust advice about the information he is passing to the media – unhelpful to the investigation, the family and wider community".
The review said Lancashire Police appeared to present him with a non-disclosure agreement (NDA) not to discuss the search with anyone outside the investigation.
But SGI said no "official" NDA was discussed or signed and, in fact, Mr Faulding and his team felt "ambushed" by the press and had no support from police so assumed his involvement with the media was "within the terms of engagement".
Mr Faulding told the report authors that he was not advised or supported with any media guidance by Lancashire Constabulary and that he did not get any instruction not to engage with the press.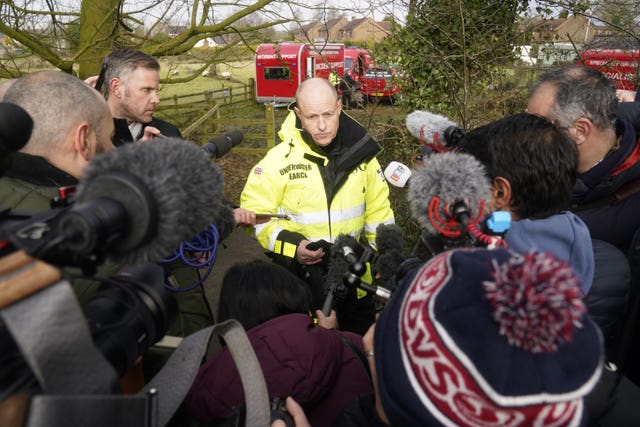 The report said Mr Faulding also told Ms Bulley's family that he thought he had identified a body deposition site – the location or believed location of a dead body.
As part of the review, Lancashire Constabulary suggested this caused unwarranted distress and false alarm and resulted in the diversion of police resources to the family to remedy the situation.
The report continued: "It is the view of Lancashire Constabulary that Mr Faulding had a significant impact on the investigation and public confidence through his activities and his engagement with the media.
"The review team considers that some of his actions created a more challenging environment for the investigation team.
"His public statements often contradicted the investigative and operational approach, leading to confusion for the public and reducing the family's trust in the investigation and search operation."