Rishi Sunak fails to hand over pandemic WhatsApp messages to Covid inquiry – reports
Rishi Sunak has told the Covid-19 inquiry that he is unable to provide WhatsApp messages from his time as Chancellor during the pandemic because he failed to back them up, it has been reported.
The Prime Minister wrote in his witness statement that he does "not have access" to the messages because he changed his phone several times, The Guardian claimed.
It comes as the second stage of the inquiry, led by Baroness Heather Hallett, begins on Tuesday and is set to examine key decision-making in Westminster between January 2020 and February 2022, when the final Covid restrictions in England were lifted.
Ministers and other government officials are expected to give evidence during the second module of the inquiry, titled "core UK decision-making and political governance".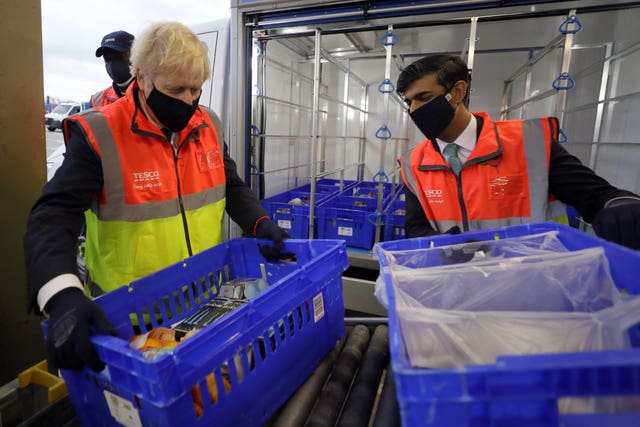 Previously, there was a delay in former prime minister Boris Johnson handing over WhatsApp messages from his time leading the country during the pandemic after he reportedly forgot the passcode to his old mobile phone, before they were recovered by technical experts.
According to The Guardian, Mr Sunak's statement to the inquiry says: "Having changed my phone a number of times over the last three years, I do not have access to the WhatsApp messages that I sent or received during the relevant time, and neither were the messages backed up.
"My expectation would be that if the officials on those groups had considered that any information being communicated by WhatsApp message needed to be preserved to form part of the official HMT record, then those officials would have taken steps to ensure that happened."
Earlier this year the Cabinet Office tried to seek an exemption from providing information and messages it considered irrelevant to the inquiry's work but it was dismissed by Baroness Hallett.
In response, the Government launched a legal challenge but it was struck down by the High Court in July, which confirmed the documents should be provided.
The inquiry is believed to now be in possession of unredacted WhatsApp messages between Mr Johnson and 40 colleagues, including former No 10 adviser Dominic Cummings, Cabinet Secretary Simon Case and former chancellor Mr Sunak.
In response to the Guardian report, Downing Street said that it will not be commenting on "leaks" and was "concerned selective sections of evidence" had been "handed to the media".
"The Government established the Covid Inquiry to transparently establish the facts and we have submitted more than 55,000 documents in support of their work," a Government spokesperson said.
"To ensure the integrity of the inquiry is not undermined it is vital that any evidence submitted is heard in context and in full and so we will not be commenting on leaks.
"We are concerned that selective sections of evidence appear to have been handed to the media and all possible steps should be taken to guard against further leaks."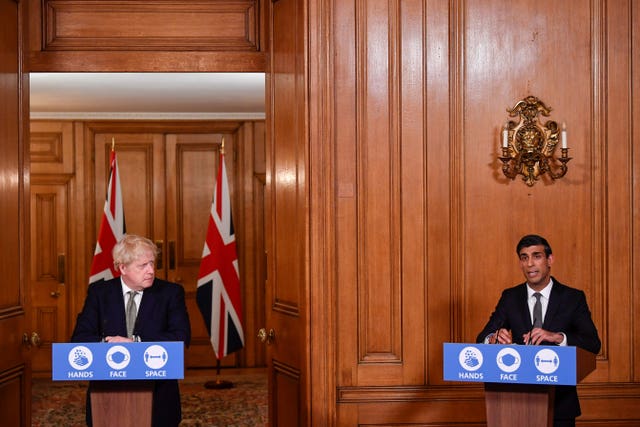 In July, Mr Johnson's spokesperson said his messages had been retrieved and handed over to the inquiry.
However, The Guardian reported that Mr Johnson has told the inquiry in his witness statement that he is unable to access messages during the first wave of the pandemic between January 31 and June 7 2020.
According to the paper, his statement says: "With the assistance of a technical team, we have been able to retrieve messages from the old phone.
"There is a period for which messages were not retrievable (from 31 January to 7 June 2020 inclusive). The technical team has been unable to determine the cause of this."
Liberal Democrat deputy leader Daisy Cooper said Mr Sunak failing to hand over his WhatsApp messages was "a disgrace".
"It is a disgrace to hear that yet another Conservative has failed to send over their messages to this inquiry," she said.
"This is straight from the Boris Johnson playbook.
"Rishi Sunak's promise to govern with integrity has been left in tatters. The public deserve the whole truth instead of yet more Conservative cover-ups."