NHS trust issues apology after culture report highlights bullying concerns
One of the country's largest NHS trusts has apologised for "unacceptable" behaviours and working practices identified in a new organisational culture review.
The independent report's team assessed University Hospitals Birmingham NHS Foundation Trust (UHB) over the course of four months from April this year to provide "a potential pathway for improvement" in its processes and practices.
Published on Wednesday, the report found 53% of 2,884 respondents to an online staff survey reported that they had previously felt bullied or harassed in the workplace – with some fearful that a formal complaint could worsen the situation.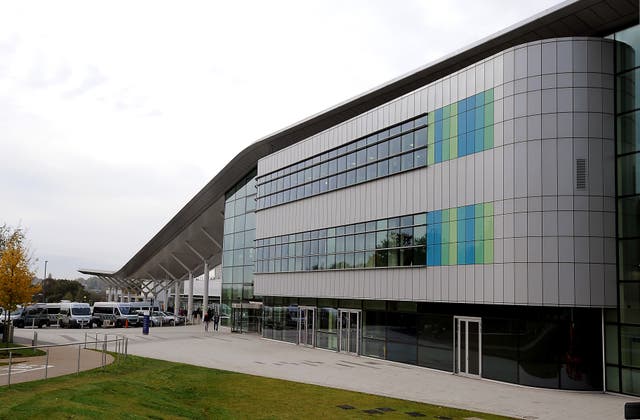 The report comes three months after the Parliamentary and Health Service Ombudsman (PHSO) criticised the trust for an ongoing "defensive approach when discussing patient safety" and a failure to "fully accept or acknowledge the impact of our findings".
The PHSO had previously released a patient safety review report into UHB in March, describing an "entrenched" and "corrosive" staff culture.
The trust, which has around 22,000 employees, came under review by the Birmingham and Solihull Integrated Care Board (ICB), after a junior doctor, Dr Vaishnavi Kumar, took her own life in June 2022.
Her father told an inquest that the Queen Elizabeth Hospital, one of four sites run by UHB, was a "hypercritical environment to work in".
The latest culture review report into the trust stated: "The review team found a challenging staff experience that has manifested itself over a long period of time, has largely continued unchecked, and has created a culture where for many, an adverse working environment has become normalised.
"The improvement journey the trust now need to embark on will require relentless focus and attention from all members of the organisation.
"Whilst staff have positive experiences within their site or team, staff experience in general, including physical, psychological, sexual safety, and wellbeing, is not often perceived by staff as being top priority for the trust.
"The trust does not have an effective sexual safety policy and whilst the trust publishes an anti-racist statement, it did not appear to be widely known.
"The review also heard that negative and potentially discriminatory behaviours have been tolerated and accepted, and staff have become de-sensitised through consistent lack of accountability for poor behaviours.
"Those displaying positive characteristics often find their voice is not heard or valued, and they feel that they are overlooked for developmental opportunities."
The review team also said many staff at the trust often felt unsupported, disrespected, and pushed beyond their capacity, creating a culture where some staff feel they are treated like a number on a spreadsheet.
Their report continued: "It was observed that the trust is making early steps to respond to these challenges, and the trust is beginning to provide new routes and approaches to create a more positive culture.
"Going forward, the board must acknowledge the culture at UHB needs to significantly improve. The board, supported by senior management and staff, must create the conditions for change. This should include zero tolerance for poor behaviour so staff feel they can contribute, collaborate, have their voice heard, and feel their work is valued."
In its conclusion, the report's authors noted: "For many of the staff who engaged with the review, their experience of working in the trust is compromised, with a range of concerns. These include not feeling valued and respected, often not feeling safe at work, and not connected to the wider organisation in which they serve.
"Throughout this review, it was observed that the trust is making steps to respond to these challenges and beginning to provide new routes and approaches to create a more positive culture.
"Despite this, it is important that the trust board acknowledges and accepts the depth of the staff feelings highlighted in this review, and accelerates all of this work at scale."
The report sought the view of more than 4,000 members of staff, through a range of methods including confidential surveys, anonymous digital routes, listening groups, site walkabouts and confidential interviews.
UHB said in a statement responding to the latest report: "The review highlights how some unacceptable behaviours and poor working practices have developed, which have caused many staff to feel isolated, discriminated against, unsafe and undervalued.
"UHB apologises for this and commits to creating the best possible place to work, which supports all staff and enables them to flourish."
Jonathan Brotherton, the trust's chief executive, said: "We are very sorry for the unacceptable behaviours and working practices that the culture review highlights and welcome the recommendations, which we fully commit to implementing.
"They provide further, extensive and independent insight into how our colleagues think and feel about working at UHB.
"Whist the review makes very difficult reading, it resonates with what we have heard directly from staff. We have begun putting into place changes in structure, and in leadership, which will provide a good foundation for the further actions we need to take to improve morale and address staff concerns."
The trust operates four major hospitals in Birmingham, Solihull and Sutton Coldfield.