King and Queen to host South Korean leader for state visit to UK
The president of South Korea is to pay a state visit to the UK in November after accepting an invitation from the King.
Charles and the Queen will host Yoon Suk Yeol and his wife Kim Keon Hee at Buckingham Palace.
It will be the second incoming state visit of the King's reign, after South Africa's President Cyril Ramaphosa's stay last autumn.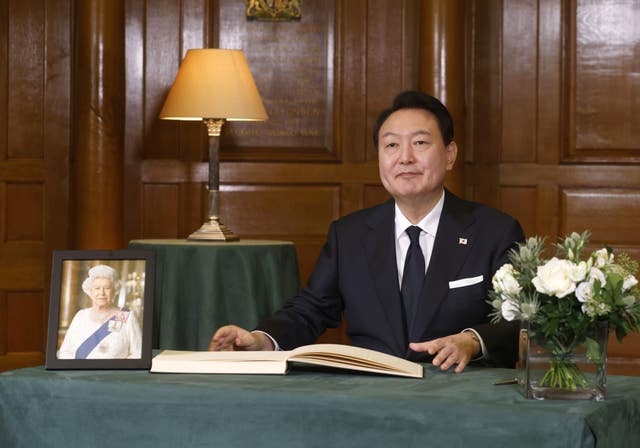 Charles and Camilla have just returned from a busy state visit to France.
Mr Yoon, 62, carried out a state visit to the US in April when he belted out a verse of one of his favourite songs, American Pie, at a White House dinner at the request of President Joe Biden.
The South Korean leader, who has secured a landmark deal with the US to counter the North Korean nuclear threat, is unlikely to deliver a similar performance at the palace.
State banquets in the royal residence's grand ballroom are traditionally a sedate affair, with speeches, toasts and a sit down dinner for more than 160 guests, with a string orchestra usually providing the musical backdrop.
The King and the South Korean president met previously at the reception for heads of state and official overseas guests at the palace on the eve of the late Queen's funeral.
Mr Yoon's opponents accused him of being disrespectful during his trip to London after he missed the chance to view the late Queen's coffin lying in state – which he blamed on heavy traffic.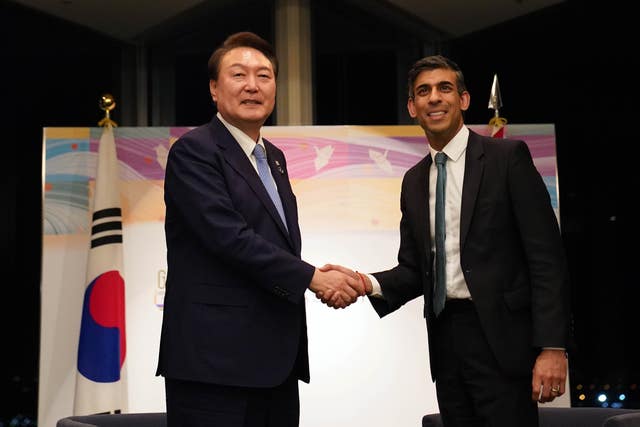 He was also caught on microphone swearing after a chat with Mr Biden at the UN general assembly the following week, with the footage going viral in his home country.
Mr Yoon has warned fellow world leaders about possible co-operation between North Korea and Russia after North Korean leader Kim Jong Un's face-to-face meeting with Russian President Vladimir Putin.
The King sent his "good wishes" to the people of North Korea earlier this month to mark the country's national day, but the Government insisted it was not a message of support for Mr Kim and his regime.
The King also expressed his condolences to the people of South Korea in 2022 after more than 150 people were killed in a crowd surge during Halloween festivities in Itaewon, Seoul, with the Prince and Princess of Wales also sending their "love and prayers".
Charles, as the Prince of Wales, was a key guest at a state banquet hosted by his mother for the then-South Korean leader Roh Moo-hyun in London in 2004.
The King visited South Korea in November 1992.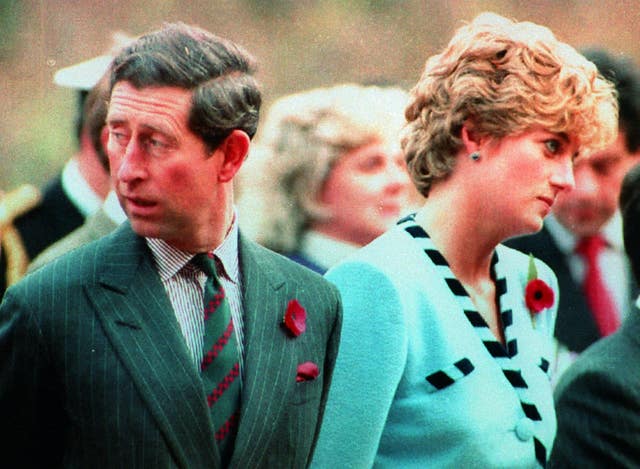 He carried out the tour with his then-wife, Diana, Princess of Wales, but the pair were branded "The Glums" for looking ill at ease together and a month later it was announced Charles and Diana were separating.