Rishi Sunak mulling over watering down net zero commitments – report
Rishi Sunak is reportedly mulling over watering down some of the Government's net zero pledges.
The BBC reported that the Prime Minister could use a speech in the coming days to announce a major shift in the Tory Party's approach to green policy.
While he is not expected to ditch the legal commitment to reach net zero carbon emissions by 2050, Mr Sunak could say that the UK has overperformed on tackling climate change and that other nations need to step up their action, according to the broadcaster.
The BBC says it has seen documents suggesting there could be changes to as many as seven core policies or commitments.
This could include weakening the plan to phase out gas boilers from 2035 and delaying the ban on the sale of new petrol and diesel cars – currently due in 2030 – by five years.
The PA news agency understands that some Tory MPs are considering writing letters of no confidence in the Prime Minister if he goes ahead with the changes.
Mr Sunak has repeatedly deployed the language of pragmatism and proportionality when discussing net zero, but campaigners and activists have charged him with a lack of interest in climate policies.
Tory success in the summer's Uxbridge and South Ruislip by-election, won largely through a campaign against the expansion of the ultra low emission zone (Ulez), has led to some MPs to call for Mr Sunak to water down or abandon net zero pledges.
While Mr Sunak has repeatedly said he is committed to cutting carbon emissions, the granting of new oil and gas licences and recent moves to curb green policies have attracted criticism.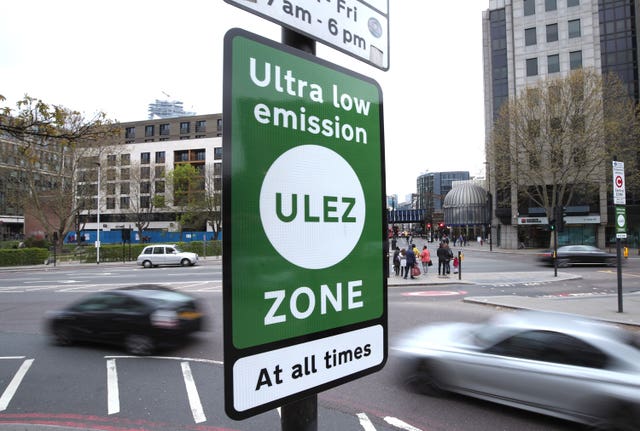 Chris Skidmore, a Conservative former energy minister who has become increasingly outspoken on net zero, told PA: "If this is true, the decision will cost the UK jobs, inward investment, and future economic growth that could have been ours by committing to the industries of the future.
"It will potentially destabilise thousands of jobs and see investment go elsewhere. And ultimately the people who will pay the price for this will be householders whose bills will remain higher as a result of inefficient fossil fuels and being dependent on volatile international fossil fuel prices.
"Rishi Sunak still has time to think again and not make the greatest mistake of his premiership, condemning the UK to missing out on what can be the opportunity of the decade to deliver growth, jobs and future prosperity."
Hannah Martin, co-director of Green New Deal Rising, said: "Once again this Government has shown that they are hell-bent on breaking their promises and doing nothing to stop climate chaos. Just weeks after the hottest summer on record Rishi Sunak has decided to ignore science and stoke a culture war.
"Whilst global leaders are meeting to discuss how to tackle the climate crisis, he has stayed home to set fire to some of the only remaining climate policies this Government had left.
"Not only will the UK miss out on the opportunity to create millions of good green jobs and secure our energy future, we will be once again seen as a laggard as we duck out of doing our fair share to tackle the biggest existential crisis we face."
A Government spokesperson said: "The Government remains completely committed to its net zero commitments, with the UK having cut emissions faster than any other G7 country.
"Our approach will always be pragmatic and ensure costs are not passed onto hard-working families.
"We will not comment on speculation."