UK Government announces support 'worth up to £1 million' for flood-hit Libya
The UK Government has announced support "worth up to £1 million" for Libya after thousands of people died following flooding in the east of the country.
The Foreign Office said the funding was an "initial package" to provide assistance for those most affected by the devastation.
Britain is working with organisations on the ground to identify the most urgent needs including shelter, healthcare and sanitation and "stands ready" to give further support, it said.
Prime Minister Rishi Sunak said in a post on X, formerly known as Twitter: "It's shocking to see the scale of the loss and devastation caused by the floods in Libya.
"We're working to provide immediate assistance to the Libyan people, including initial funding to support the international relief effort."
Foreign Secretary James Cleverly said: "The UK is committed to supporting Libya following these devastating floods.
"The funding announced today will provide life-saving assistance to those most affected by the floods, including women and children and those who have been displaced from their homes.
"We will continue to co-ordinate closely with the UN and the Libyan authorities on what further support may be required."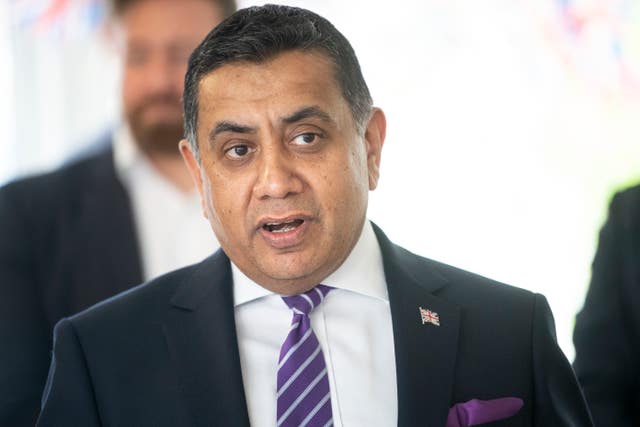 The Foreign Office said the UK package was "worth up to £1 million to provide life-saving assistance" and that Middle East minister Lord Ahmad had spoken with the head of Libya's Presidential Council, Dr Mohamed Menfi, to express condolences and Britain's commitment to supporting Libya in the aftermath.
The death toll from the flooding, which hit the coastal city of Derna and other parts of eastern Libya, has reached more than 5,000 and is expected to rise further.
Authorities are struggling to send support to the area, where thousands remain missing and tens of thousands were homeless.
Aid workers who managed to reach the city, which was cut off on Sunday night when flash floods washed away most of the access roads, described devastation in its centre, where search and rescue teams combed shattered apartment buildings for bodies.
Local health officials believe the number of deaths is likely to increase since search and rescue teams are still retrieving bodies from the streets, buildings and the sea.
Libya's neighbours, Egypt, Algeria and Tunisia, as well as Turkey and the United Arab Emirates, have sent rescue teams and humanitarian aid.
US President Joe Biden also has also announced emergency funds for relief organisations and co-ordination with the Libyan authorities and the UN to provide additional support.