MPs criticise UK banks after HSBC profits surge on higher interest rates
MPs and activists have criticised the UK banking sector after HSBC became the latest bank to report surging profits as it benefited from higher interest rates squeezing borrowers.
The global banking giant saw its pre-tax profit more than double to 21.7 billion US dollars (£16.9 billion) in the first half of 2023.
Like the other "big four" UK lenders: Barclays, Lloyds Banking Group, and NatWest Group; its financial performance has been buoyed by rising borrowing costs, with mortgage rates racing to highs not seen for 15 years.
The chair of the Treasury Committee, an influential group of MPs, said the latest earnings figures show major lenders are not sufficiently passing on higher interest rates to savers.
Harriett Baldwin said: "This morning, we have further evidence that high street banks are making hay out of high interest rates while still offering little to loyal savers.
"The FCA (Financial Conduct Authority) promised action yesterday under the Consumer Duty and we will be monitoring progress carefully.
"This isn't just important to savers, it is important to the whole economy."
The new consumer duty sets higher and clearer standards of consumer protection across financial services.
HSBC group chief executive Noel Quinn said the group was "trying to get the balance right between savings and mortgages".
He said: "We're very cognisant of the pressure that people are facing at the moment in a high interest rate environment."
Meanwhile, campaign group Positive Money argued that the Government should have acted quicker to make banks pass higher rates on to savers, as well as acting to introduce a windfall tax on lenders' profits.
Fran Boait, the group's co-executive director, said: "If the Government wants to restore trust in its abilities to rule in the public's best interests, it should take a leaf out of Thatcher's book and tax the unearned profits that banks are making off the backs of workers."
The Liberal Democrats argued that the Government should "reverse tax cuts being given to big banks".
It refers to a cut of the bank surcharge – a tax on profits above £100 million – from 8% to 3% from April this year.
Nevertheless, the reduced surcharge was more than offset by corporation tax increasing from 19% to 25% for British businesses.
Lib Dem Treasury spokeswoman Sarah Olney MP said: "Ministers have completely failed to protect struggling homeowners from rising interest rates and, instead, allowed banks to rake in eye-watering profits at their expense."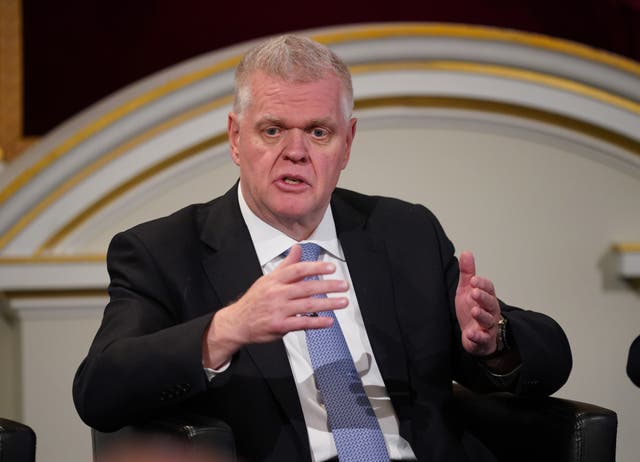 All the "big four" banks have maintained that a very small proportion of customers are struggling.
It is despite many fixed-rate mortgage borrowers coming off their deals and fixing to more expensive rates this year, which is adding hundreds of pounds onto average monthly repayments.
The results come as banks are facing widespread reforms over account closures after the Nigel Farage de-banking row that last week led to the resignation of NatWest chief executive Alison Rose.
Mr Quinn insisted that HSBC does not close customer accounts "based on their lawful personal views" and said the group was looking for clarity over the rules after the Government introduced changes, including the requirement to give customers more notice that accounts will be shut.
There have been concerns that this could leave banks exposed to financial crime and money laundering.
"It's in all our interests that there's clarity on this point," Mr Quinn said.