Can Kevin Spacey revive his Hollywood career after UK court case?
Oscar-winning actor Kevin Spacey has won in the court of law but "it remains to be seen whether he has won in the court of public opinion", a media lawyer has said.
The American Beauty and House Of Cards star, 64, was found not guilty of nine sexual offences alleged by four men between 2001 and 2013, following a trial at Southwark Crown Court.
Spacey was one of the most recognised faces in Hollywood until allegations of sexual misconduct were made in 2017, with streaming giant Netflix cutting ties with the actor.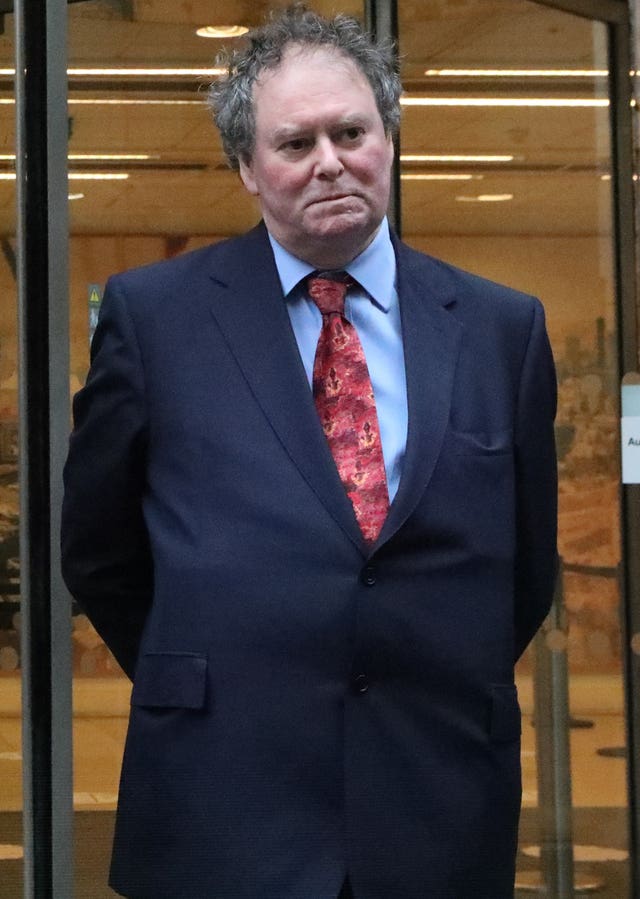 Mark Stephens, media law expert and partner at Howard Kennedy, told the PA news agency that Spacey should theoretically be able to transition back into Hollywood after leaving the London court "as innocent as a new-born lamb without a stain".
"He has won in the court of law, it remains to be seen whether he has won in the court of public opinion," he said.
The expert said it would be "perverse" to continue to cancel Spacey after he was vindicated of all nine counts against him, particularly when US actor Johnny Depp has been "embraced into the arms of Hollywood again".
Depp won a high-profile defamation case in the US against his ex-wife Amber Heard, but lost a UK libel claim against News Group Newspapers (NGN) after a judge ruled the content of an article, which described Depp as a wife beater, was proven to be "substantially true".
Mr Stephens said a Hollywood comeback for Spacey would depend on whether he is still valued as "box-office", and whether the public still want to see Spacey on TV and in films.
He said: "I think he will be picked up, but the question is whether he's going to earn the same top dollar that he used to command.
"Is he going to be someone who the public will pay to want to see in the way that they do appear to want to see Johnny Depp."
Similarly, Mr Stephens suggested reputational damage from the trial could be rescinded after having all allegations overturned and no extra allegations made since.
Mr Stephens said: "This is an unusual case because most people who have Me Too type allegations made against them, either win some, but not all – it's rare to have nine charges put against you.
"We had four men making nine allegations, and no more have come out, there's not been the sort of flood that we saw with either Bill Cosby or (Harvey) Weinstein or any of the others.
"And so I think that has perhaps surprised people and as a consequence of that he leaves the court as innocent as a new-born lamb without a stain."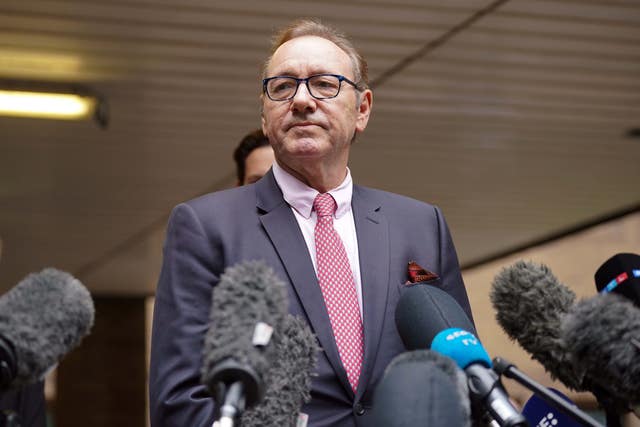 The expert said Spacey was cancelled at the "height" of the #MeToo movement, which had resulted in an "abundance of caution in Hollywood", but noted we are now living in different times which could aid his transition back to Hollywood.
He said: "I think the other moving part in this is that Hollywood has reacted very viscerally to the Me Too allegations and cancelled a lot of people, and I think they're now starting to get it a bit in perspective and realise that not everybody is the same."
Meanwhile, public relations specialist Mark Borkowski described the Spacey case as a landmark moment highlighting the dangers of a social media jury.
He told PA: "A 12-person jury has said that he's innocent. I think there'll be a lot of people in the entertainment (industry) looking at themselves thinking, did we rush to judgement.
"Is he going to be the sacrificial icon of the social media age, where unregulated channels can allow unregulated commentary and content to be unfiltered, trashing his reputation.
"I think this is a new high watermark in the way that we judge people on social media, because as we all know, there's always two sides of the story."
Mr Borkowski added: "People were falling in love with the story rather than actually looking at the facts, because the facts of the case can't come out until due process, and due process takes years."
The PR expert also said big Hollywood studios would most likely not be in a rush to cast Spacey, but independent film makers would want him "because he has an audience, there's a curiosity factor and on top of that, he's a talent".
He said: "That talent isn't fly by night. It's embedded, he has an illustrious career, both on stage and on screen.
"I'm sure that big Hollywood studios might shuffle around and not rush but if he gets a remarkable script and a project to remind people how good he is then that will be part of his ascent back into public life and into the world that he knows and loves."
Mr Borkowski added that it would be a "slow road to recovery", but said if Spacey can get on the right projects that "showcase his talents", then the audience will come.