Tech-savvy UK businesses to invest in AI to replace staff and cut costs – HSBC
Nearly a third of UK businesses which are focused on becoming more tech-savvy want to use artificial intelligence (AI) and automation to bolster their workforce and replace staff, a survey has found.
A majority of firms are targeting technology to further their growth plans, but smaller businesses who have conflicting priorities are at risk of being left behind in the race to automate, according to a survey by banking giant HSBC UK.
Some 45% of all businesses surveyed said technology was an important area of strategic focus, and a quarter planned to invest in AI and machine learning to boost efficiencies and tackle staffing and cost challenges.
British businesses are looking to better use technology to cut costs, as firms have been hit by worsening economic conditions, HSBC found in its latest survey of 500 firms.
Some 30% of businesses which are focusing on technology said they want to use automation as a labour solution. The proportion jumps to nearly half of companies who are laser-focused on growth.
It comes as more than one million job vacancies were recorded in the latest quarter, according to the Office for National Statistics. Vacancies spiked following the pandemic, driven by a rise in older workers leaving the labour market.
But job postings have been steadily dropping as companies are coming under continued cost pressures, leading recruitment activity to slow.
More than 60% of companies prioritising tech development want to use it to improve experiences for customers, the report revealed.
It comes after telecoms giant BT announced it will be shedding about 10,000 jobs by the end of the decade as it digitises and relies more on automation.
In particular, it wants customers to use its website and app for things like account servicing and upgrades, rather than relying on call centres.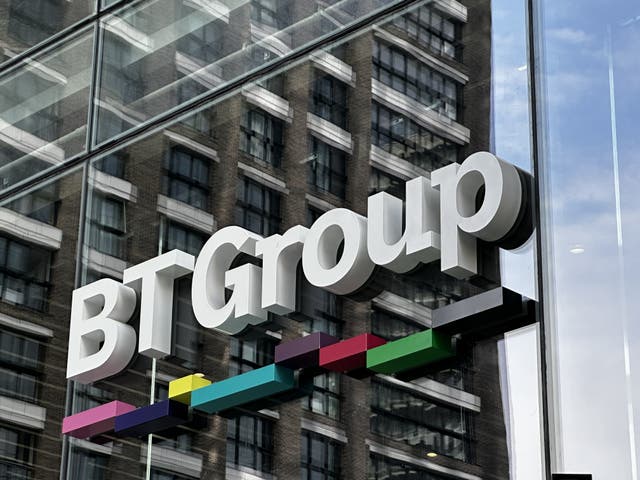 However, HSBC's survey revealed that some smaller businesses feel tech innovations are out of reach for them, while large corporations have more access to AI and automation capabilities.
Some 38% of small firms said they lacked optimism about the year ahead and were instead focused on staying afloat.
Stuart Tait, the head of UK commercial banking at HSBC, said: "We have seen a huge rise in the number of ambitious and innovative businesses keen to unlock the potential that technology can bring.
"While technology is not a cure all, it is an enabler to success; it is cause for concern that smaller businesses are struggling to engage and risk being left behind."
Meanwhile, Hollywood actors have joined picket lines in the US amid the biggest industry strike in 60 years, with unions protesting against decisions by major studios that could see AI tools replace their roles.
Screenwriters are also striking amid fears that AI could be used to write or edit scripts.