Sunak expected to miss Commons debate on report rebuking Johnson allies
Rishi Sunak is not expected to attend a Commons debate about the Privileges Committee report that rebuked the conduct of allies of Boris Johnson.
Opposition MPs have called for a follow-up investigation into those accused by the committee of having waged a "co-ordinated" attack on its initial inquiry into the former prime minister's partygate denials to Parliament.
Mr Sunak, who is due to fly to a crunch Nato summit in Vilnius, in Lithuania, is not expected in the Commons on Tuesday for the debate and any potential vote.
The Prime Minister's official spokesman said that Mr Sunak was "fully aware of the findings" of the report.
"It is rightly a matter for the House and for the House to consider. For the Government's part, we have facilitated a debate quickly so MPs can respond and express their views if they wish," he said.
"We will monitor developments in the House and see whether there is a vote moved on this."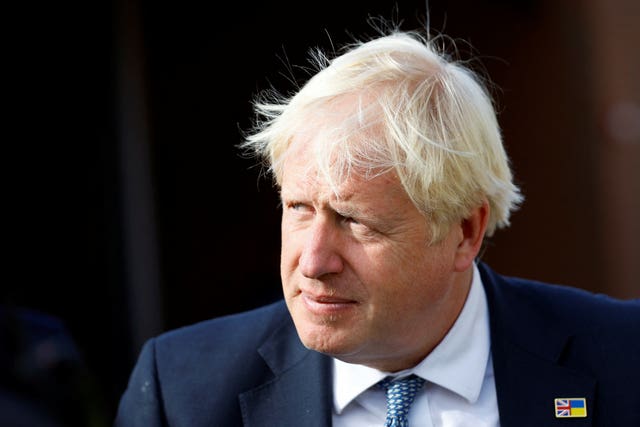 Mr Sunak had been forced to defend his decision not to attend the debate on the committee's initial inquiry which found that the former prime minister had lied to MPs about pandemic-era events in Downing Street, saying he had instead been at a charity dinner.
The Liberal Democrats have called on Mr Sunak to support potential sanctions against the MPs named in the report, including Nadine Dorries and Sir Jacob Rees-Mogg.
The party has laid down an amendment that would see the Johnson loyalists referred back to the Privileges Committee to decide if their conduct amounted to contempt.
Liberal Democrat chief whip Wendy Chamberlain said: "Nadine Dorries, Jacob-Rees Mogg and these other Conservative MPs launched a Trumpian attack against our Parliament and its independent report into Boris Johnson's partygate lies.
"Rishi Sunak must confirm he will back referring these Conservative MPs for potential sanctions. There must be consequences for their shameful actions.
"Every time there is a vote on Boris Johnson's lies and Conservative sleaze, Sunak is too weak to take a stand.
"This time must be different if he wants to show he has any shred of integrity left."