'Damning' report shows Government failing on net zero, say MPs and campaigners
The UK risks failing on decarbonisation targets as well as losing its place as a climate leader following a "damning" report from the Government's climate advisors, MPs and campaigners have said.
The Climate Change Committee's (CCC) 15th progress report into emissions reductions found that most policies are not on track towards meeting 2030 targets that the Government has set itself.
Industry, transport, buildings and fuel supply are the sectors most in need of attention, the CCC said.
Environmental Audit Committee chairman, Philip Dunne, said: "Quick wins ranging from allowing more onshore wind and solar, reviewing planning rules around grid development, insulating homes and clear policy to create the green jobs of the future are just a few initiatives that can deliver real, tangible benefits.
"Our committee has been advocating these measures throughout this Parliament, backed up by clear and consistent evidence from a range of experts.
"The CCC has indicated clearly what policy initiatives are required to get ministers to where they need to be to achieve net zero Britain.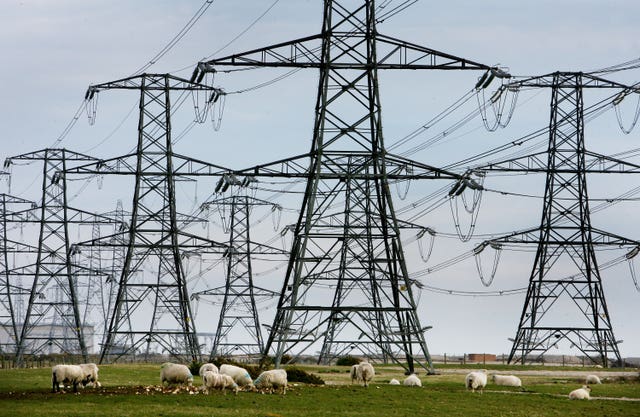 "Unless ambitious policy direction is given now, the Government risks the unravelling of the last few years of climate leadership, which was spurred on by the UK's hosting of Cop26 in Glasgow and its landmark agreements."
The CCC said it has less confidence in the Government's ability to meet its 2030 targets since it published the Carbon Budget Delivery Plan – the result of a High Court action by Friends of the Earth (FoE), ClientEarth and the Good Law Project.
Mike Childs, head of policy at FoE, said: "There are myriad reasons why the Government must accelerate climate action, not least because of the very real impacts we're already witnessing such as record-breaking wildfires in Canada and a deadly heatwave in India.
"We also stand to benefit in the way of jobs, economic growth and lower energy bills. Despite all this, the Prime Minister and his Government are clearly lagging well behind – they must take immediate action to get back on track.
"One of the climate solutions that could and should be rolled out quickly is a fully funded street-by-street insulation programme, targeted first at the neighbourhoods that need it most, which will also help to prevent another winter of hardship for those most affected by soaring living costs."
In response to the CCC, the Government said it was dedicated to net zero and celebrated the progress made since 1990 on decarbonising electricity generation but ignored the specific issues raised in the report, which said the rate of annual emissions reductions outside electricity must quadruple over the next seven years.
It also said it was committed to reducing dependence on imported fossil fuels but not fossil fuels in general, and it has repeatedly expressed support for opening up new oil and gas fields that would produce high-carbon fuel for decades.
The Green Party's Caroline Lucas said: "This report could hardly be more damning. We're going backwards more than we are forwards.
"This Government's dangerous dither and delay has driven a coach and horses through the UK's previous reputation as a global climate leader.
"And, crucially, this report leaves dead in the water the Government's outrageous claims that new climate-wrecking oil and gas is necessary before we reach net zero.
"Locking ourselves into new fossil fuel expansion is unjustifiable when the benefits of a zero-carbon economy are there for the taking."
Chris Stark, the CCC's chief executive, said people do not have to make significant lifestyle sacrifices for the UK to meet its net zero targets.
The Government should be incentivising demand for low-carbon products while discontinuing fossil fuels, but it is instead relying on technological solutions that have not been deployed at scale, the CCC said.
Rebecca Newsom, head of politics for Greenpeace UK, said: "There's almost no progress in this progress report, just a pitiful catalogue of Rishi Sunak's climate failures.
"The same Government that promised to deliver the most ambitious environmental programme of any country on Earth is now turbocharging fossil fuel expansion while actively blocking renewables and neglecting home insulation, public transport and an ageing power grid.
"Sunak is snubbing the solutions that can give us lower bills, warmer homes and a safer climate, while cheerleading for the oil giants making billions from climate destruction and people's hardship. Whose side is he on?"