Windrush trolls taken down after public criticism
Twitter trolls who suggested a ship carrying the first wave of the Windrush generation should have "sunk" have been taken down following public criticism.
On June 22, 1948, HMT Empire Windrush arrived at Tilbury in Essex with around 500 workers aboard from Jamaica and Trinidad and Tobago.
They were among the first of the Windrush generation – people who had travelled to the UK between 1948 and 1971 from Caribbean countries as part of a scheme to help fill post-war labour shortages.
On 75th anniversary of Windrush, Sunder Katwala, director of independent think tank British Future, told the PA news agency about a series of offensive tweets.
One anonymous user with a profile image of a St George's flag had suggested that the then-prime minister Clement Attlee "should have told the Royal Navy to sink it in the middle of the Atlantic".
The user had also argued that black and Jewish people could not be British.
Initially, complaints about the account were rejected – despite MPs receiving assurances in the past that such comments probably violated Twitter rules.
Mr Katwala was tagged in a further tweet by another user, which stated: "Should have sunk it just as we should be sinking the illegals coming to our shores."
He had reported that offensive post too, but on Thursday had yet to receive a response from moderators.
PA had attempted to contact Twitter on Thursday for a comment.
By Friday afternoon, both accounts appeared to have been removed or suspended from the micro-blogging site.
Mr Katwala said: "It is good that the right decision has been made in this case after the indefensible decision to declare this incessant racism within the rules was challenged publicly.
"My concern is that the Twitter moderation system is invariably getting the most clear cut cases wrong so users are not getting the protection they need most of the time."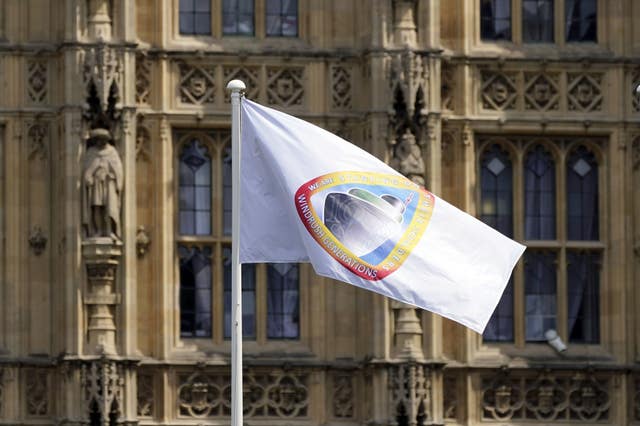 Previously, the author and prominent social commentator had said that public figures including Prime Minister Rishi Sunak, ministers and MPs "face daily racism because of the failures of social media platforms".
"So you can't participate in public space on equal terms without experiencing racism, even though in every other sphere of life, if you're on the train, on the bus, or in the playground, or in business, people can't do that anymore, because we have social norms and we uphold them.
"There's no enforcement at all of the most basic social norms even when put in the most vitriolic terms," he said.
Allowing the views of a tiny minority to be amplified on social media skewed how the younger generation saw progress in the real world, leaving an impression society was "going backwards, no forwards", he suggested.
Mr Katwala had said social media does have the ability to "step up" to tackle online hate, as happened after the Christchurch terror attack in New Zealand and after Euro 2020 racist abuse.
But he added on Thursday: "It is very clear to me that Twitter is now taking the most extreme content considerably less seriously than two years ago.
"How far that is a policy decision under new ownership and how far a reduction in staff capacity is less clear.
"The type of very extreme content they would take down when challenged is much more likely to stay up for much longer now. If the platform is not going to act, the case for external regulation gets stronger."
Mr Katwala has recently published a new book, How To Be A Patriot, which is a personal account of what it is to be British.
He joined a celebration of the 75th anniversary at the National Windrush Monument in Waterloo, south London, and at a special service at Southwark Cathedral.