King hails 'profound and permanent' contribution of Windrush generation
The King has said it is "crucially important" to recognise the "immeasurable" difference the Windrush generation has made to Britain.
His comments come in the foreword of a book which accompanies a display of portraits that celebrate the Windrush generation in the week marking the 75th anniversary of the crossing.
The milestone is being marked with events across Britain, including a national commemoration service at Southwark Cathedral on Thursday.
A scandal, which erupted in 2018, saw many British citizens, mostly from the Caribbean, denied access to healthcare and benefits and threatened with deportation despite having the right to live in the UK.
The HMT Empire Windrush first docked in England on June 22 1948 at Tilbury Docks in Essex, bringing people from the Caribbean who answered Britain's call to help fill post-war labour shortages.
A series of 10 new portraits will go on public display for the first time on Thursday at the Palace of Holyroodhouse after being commissioned by Charles in 2022.
Windrush: Portraits Of A Pioneering Generation honours the accomplishments of the Windrush generation and those that followed.
In the foreword to the book accompanying the portraits, Charles said: "History is, thankfully and finally, beginning to accord a rightful place to those men and women of the Windrush generation.
"The 10 portraits in this series, together with the tributes to other members of that indomitable generation, are a small way to honour their remarkable legacy.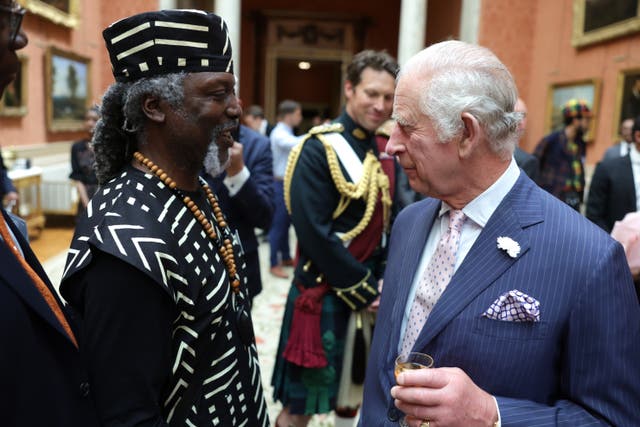 "It is, I believe, crucially important that we should truly see and hear these pioneers who stepped off the Empire Windrush at Tilbury in June 1948 – only a few months before I was born – and those who followed over the decades, to recognise and celebrate the immeasurable difference that they, their children and their grandchildren have made to this country."
He added: "Those pioneers, who arrived in a land they had learned about from afar, left behind all that was familiar to them.
"Many served with distinction in the British Armed Forces during the Second World War, just as their fathers and grandfathers had in the First World War.
"Once in Britain, they worked hard, offering their skills to rebuild a country during peacetime and seeking opportunities to forge a better future for themselves and their families.
"When they arrived on our shores with little more than what they were able to carry with them, few could hardly have imagined then how they, and those that followed them, would make such a profound and permanent contribution to British life."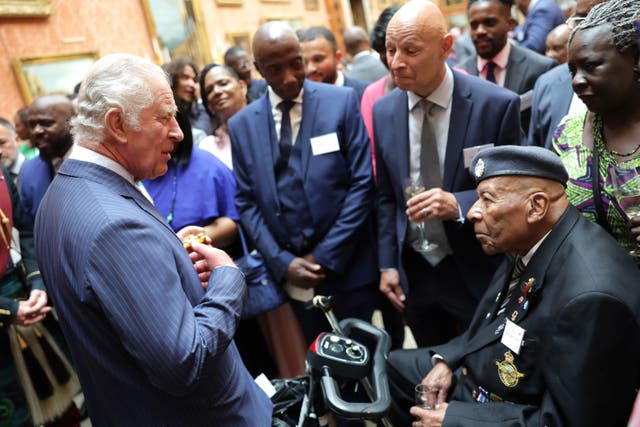 Charles said it is his "sincere hope" that the portrait project acts as a reminder that "our society is woven from diverse threads, each comprising stories of remarkable courage and sacrifice, determination and strength".
He added: "Though drawn from different parts of the world, they collectively enrich the fabric of our national life and the remarkable tapestry of the Commonwealth.
"This year, as we honour the legacy and achievements of the Windrush generation, I dearly hope that we can continue to embrace differences, listen to each other's stories, and learn from one another's experiences.
"It is these stories that help light the path of progress and remind us of a fundamental truth: that though we might all be different, every individual, no matter their background, has something unique to contribute to our society in a way that strengthens us all."
Last week, Charles hosted a Buckingham Palace reception where he met the 10 individuals whose faces have been immortalised in paint, and was given a special preview of the artworks marking the 75th anniversary.
The sitters were selected by the Windrush Portraits Committee, appointed by Charles and chaired by Baroness Floella Benjamin, along with Paulette Simpson, Bishop Rose Hudson-Wilkin and Rudolph Walker.
The portraits, which were done by black artists personally selected by the King, will be displayed for two weeks on 500 billboards and 600 shopping centre screens across the UK.