Alex Scott narrates Disney short film encouraging girls to try football
Former England footballer turned TV presenter Alex Scott will narrate a new animated Disney short film which encourages young girls to try the sport ahead of the Women's World Cup this summer.
Ella: A Modern Day Fairytale is a retelling of the classic Cinderella story and follows a primary school pupil named Ella who pursues her passion to play football while overcoming barriers along the way.
She receives help from her three Lioness Godmothers – England Women stars Leah Williamson, Lucy Bronze and Lauren James – who have all been animated into Disney-inspired characters for the film.
The short film is a collaboration between England Football and Disney with the aim of showing that "football is for everyone" and to inspire girls to try it out in the playground or at a local club.
It has been produced in connection with the Disney-inspired Shooting Stars programme, which supports primary school-aged girls to develop movement, listening and speaking skills while introducing them to the sport through storytelling from Disney.
Since launching in 2019, the partnership programme with England Football, has seen more than 70,000 girls take part across 3,600 schools in the UK.
"Disney is so proud of the Shooting Stars programme," Nicole Morse, the entertainment company's vice-president of brand and franchise marketing at Disney in Europe, the Middle East and Africa, said.
"To see our characters having a real impact and being a force for good to help young girls begin a love of football, as well as get active and develop the confidence that Shooting Stars gives, is wonderful."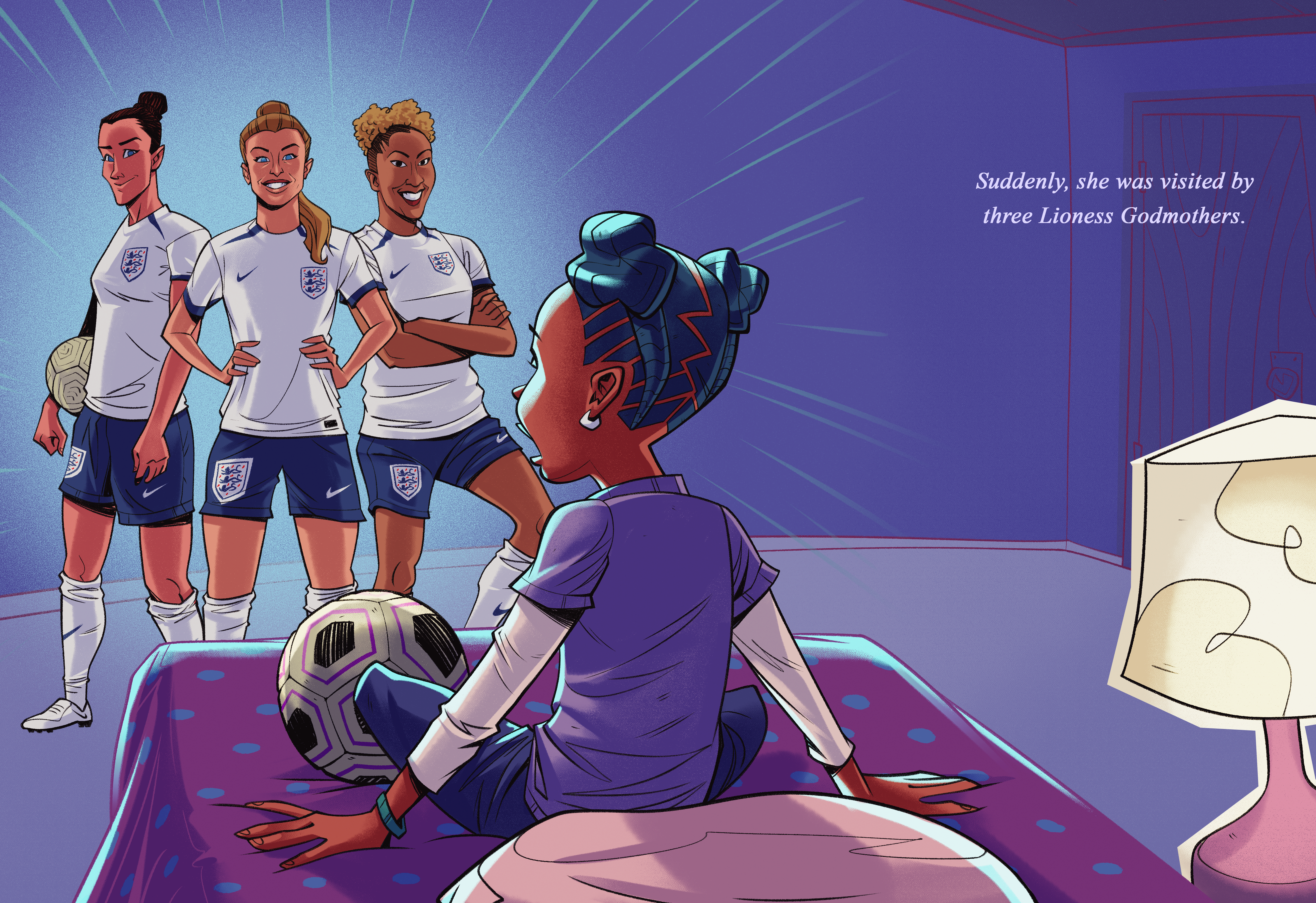 "The programme has been a great success, and this brilliant new take on a Disney classic in inspiring Ella: A Modern Day Fairytale will help spread the word of Shooting Stars meaning even more girls will benefit from it."
Football Association head of development Louise Gear added: "As a mum, I'm really excited that we're able to work with our partner Disney on bringing to life a much-loved classic film in Ella: A Modern Day Fairytale.
"Football is a game for all and Disney-inspired Shooting Stars aims to provide opportunities for girls in schools up and down the country to play the game they love from an early age.
She said the new film "highlights the barriers that many girls face when trying to play football, and ahead of a huge summer for women's and girls' football we hope this not only inspires more girls to have the courage to play, but changes perceptions in the playground".
Copies of the film will also be distributed for free to primary schools across the country from September.