British Gas owner to post 'significantly higher' profits in household energy arm
The parent firm of British Gas has said profits will be "significantly higher" in its household energy business over the first half of 2023.
London-listed energy giant Centrica said the retail division, which includes British Gas, has been boosted by regulatory changes that allowed it to reclaim some losses from selling at capped prices.
It comes after a year which has seen UK households swallow sharp increases in their energy bills after the Russian invasion of Ukraine sparked a surge in wholesale gas prices.
The UK Government's current Energy Price Guarantee means annual energy costs have been limited to £2,500 for the average household in Britain, but prices are set to fall in July as the cap from energy regulator Ofgem is reduced.
The price cap does not apply in Northern Ireland, where a tariff review system exists. Under the system, regulated suppliers face government scrutiny over prices and in turn, unregulated suppliers compete for business.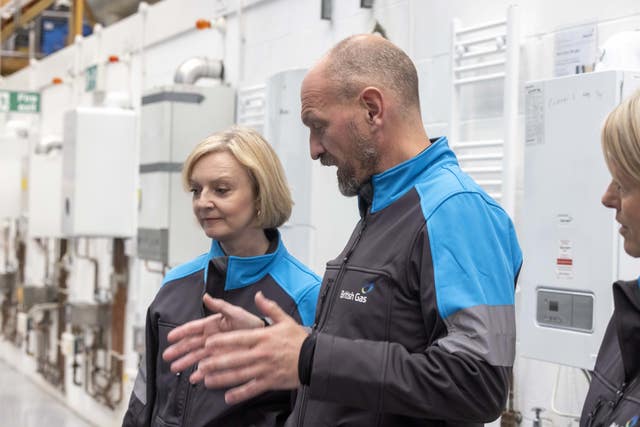 In a trading update ahead of its annual general meeting, Centrica said the first five months of 2023 have been "strong overall" for the company, despite a reduction in wholesale energy prices.
It said group adjusted earnings per share are set to be at the "top end" of analyst expectations for the year.
The group, which is the UK's biggest energy supplier, added that "adjusted operating profit in the first half of 2023 is expected to be significantly higher than in previous years" in its retail division.
Centrica said the main cause of this is a positive impact from changes to "allowances in the UK domestic default tariff cap".
The group also told investors that its energy marketing and trading business has seen a "strong" performance to date as well, while volumes from its gas production, nuclear and gas storage divisions have been "good" and helped to offset the impact of falling commodity prices.
In a statement, the firm said: "As always, uncertainties remain over the balance of the year, including the impacts of weather, commodity prices, the economic environment, any changes to regulation or Government policy, asset performance and the competitive backdrop for our energy supply businesses.
"This results in a range of possible outcomes for the full year."
The update comes ahead of the group's AGM, where shareholders will vote on topics such as directors' pay.
This includes a £4.5 million pay package for chief executive Chris O'Shea, representing a roughly five-fold increase.
British asset manager Abrdn has reportedly said it plans to vote against the group's remuneration deal for bosses.