Sell-out Greta Thunberg book festival event to be livestreamed due to popularity
Tickets for an event featuring climate activist Greta Thunberg at the Edinburgh International Book Festival sold out in less than 24 hours, organisers have said.
Ms Thunberg will take part in the It's Not Too Late To Change The World event at the Edinburgh Playhouse on August 13, where she will give a speech and have an in-depth discussion about her climate change activism.
Due to the demand, the event will now be livestreamed so audiences can watch from anywhere in the world, with the move sponsored by the Open University in Scotland.
Book festival director Nick Barley said: "When Greta Thunberg's event with Gemma Cairney sells out in less than a day, it's clear that audiences are keen to play an active part in the climate conversation.
"That's why I'm so pleased we can also livestream the event. I am incredibly grateful to the Open University for allowing us to open this event up to even more people from all over the world."
Susan Stewart, director at the Open University in Scotland, said: "The book festival's approach to opening up access to books, literature and current debate complements our mission at the Open University to be open to people, places, methods and ideas.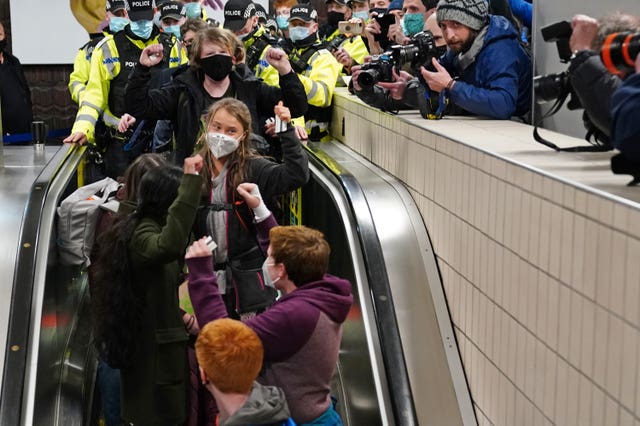 "We are also particularly dedicated to contributing to social and environmental justice by placing sustainability at the heart of our teaching, research and knowledge exchange.
"I am proud that the Open University in Scotland is sponsoring this important event with Greta Thunberg and delighted that it will now reach an even wider audience via the livestream."
The event will be Ms Thunberg's first appearance in Scotland since she visited Glasgow in 2021 for Cop26.