Harry challenged over discrepancy in memoir Spare over meeting with Paul Burrell
The Duke of Sussex was challenged over discrepancies between his autobiography Spare and his hacking trial witness statement over whether he wanted to meet ex-royal butler Paul Burrell, whom he admitted branding a "two-faced shit".
Harry agreed he would have used the phrase to describe Mr Burrell, with the words appearing in a 2003 article in The People newspaper.
The duke said, from the witness box at the High Court: "That is how I have always seen him."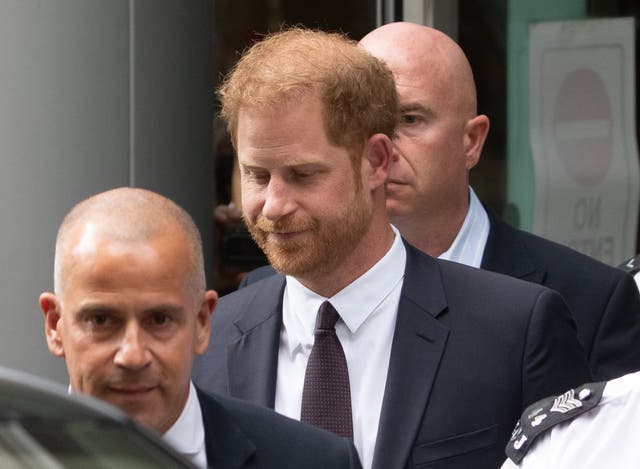 Mr Burrell, a former confidant of Diana, Princess of Wales, released a tell-all book about Harry's late mother in 2003 after being cleared of stealing from her estate.
The duke claims his remarks about Mr Burrell were obtained illegally by Mirror Group Newspapers (MGN) from a voicemail he left for his brother, now the Prince of Wales.
MGN denies the allegations.
Harry said in his witness statement that report in The People "accurately" set out his "disagreement" with William, with his brother wanting to meet Mr Burrell and Harry "firmly against" doing so.
Harry told the court: "This kind of article seeds distrust between brothers."
He added: "Those are words that I used and I certainly left voicemails on my brother's phone."
But Andrew Green KC, for MGN, revealed during his cross-examination of the duke that Harry wrote in his controversial memoir Spare that he wanted to fly back to confront Mr Burrell, rather than being against a meeting.
Reading out excerpts from the book, he quoted Harry as writing: "It made my blood boil. I wanted to fly home to confront him."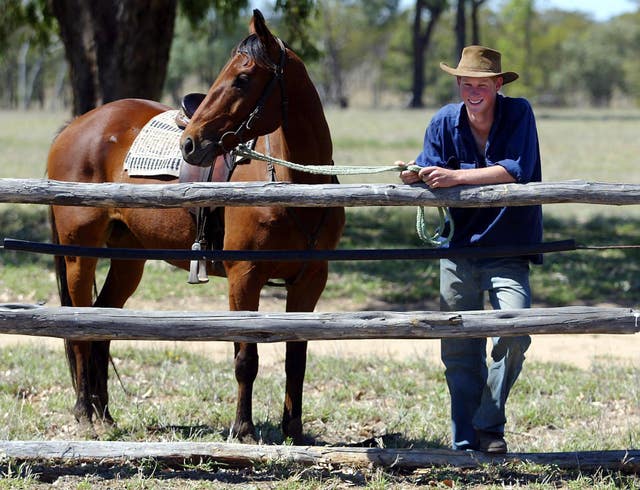 The extract, written from Harry's perspective, told how he phoned his father, now the King, to say he was getting on a plane to return to the UK from a trip to the Australian outback but that Charles and William talked him out of it.
A statement issued by the brothers from Clarence House at the time condemned Mr Burrell, with the former royal servant saying he wanted to meet William and Harry and the prince's spokesperson saying they were prepared to do so.
Mr Green said, reading from Spare, that Harry wrote he "waited anxiously" for the meeting and counted the days but it did not happen at that time which was a "shame".
Quizzing Harry about the discrepancy, the barrister said Harry made it "absolutely clear" in Spare that he wanted a meeting with Mr Burrell.
Harry told the court: "The time gap between the original article and when I wrote this book was rather a large gap between the two."
Mr Green said: "Your position is that at the time you didn't want a meeting, or you did want a meeting, what is the true position?"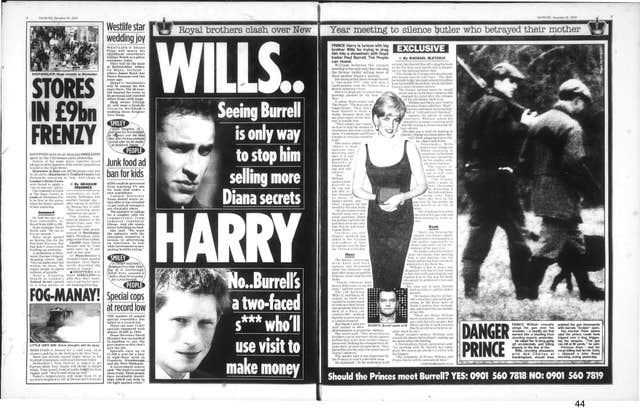 Harry replied: "I honestly can't remember whether I wanted a meeting or not."
Mr Green added: "Is it your position that you do actually remember leaving a voicemail on William's phone saying that?"
The duke responded: "I was leaving voicemails for my brother and that is the terminology I used for Burrell."
However, he said he did not specifically recall leaving William a voice message saying that.
Harry is suing MGN for damages, claiming journalists at its titles, which also include the Sunday Mirror and Sunday People, were linked to methods including phone hacking, so-called "blagging" or gaining information by deception, and use of private investigators for unlawful activities.
MGN is contesting the claims and has either denied or not admitted each of them.