Blackford to step down from Commons at next election
Former SNP Westminster leader Ian Blackford has said he will stand down at the next election.
In a statement released on Tuesday, the MP said he has been reflecting on his position following his resignation as the head of the party in the House of Commons – a position some believe he was forced from – and how he can best help the campaign for Scottish independence, reaching the decision to step away.
First elected in the SNP wave at the 2015 election, he took over as Westminster SNP leader from Angus Robertson in 2017 – when the now Scottish Constitution Secretary lost his seat – and was regarded as a strong ally of former first minister Nicola Sturgeon.
Following his resignation, Mr Blackford was appointed by Ms Sturgeon as an envoy to business for the SNP and a report he has authored on Scotland's industrial future will be released "over the coming weeks", he said.
Mr Blackford's successor Stephen Flynn led the tributes, describing him as a "stalwart" of the party.
Mr Blackford said: "With the SNP selection process for the next Westminster election taking place over the coming weeks, I have thought long and hard about whether to offer myself as a candidate again.
"Having stood down as SNP Westminster leader, I have gone through a period of reflection as to how I can best assist the party and the cause of independence – a cause I have campaigned for since joining the SNP as a teenager in the 1970s.
"Although I will not be standing for the Westminster Parliament at the next election, I look forward to playing my part in the continuing campaign for Scottish independence and supporting our First Minister and the SNP as we go forward to the next election and beyond."
In his statement, the Ross, Skye and Lochaber MP paid tribute to his wife Ann, staff in his constituency and within the party, and voters in his seat.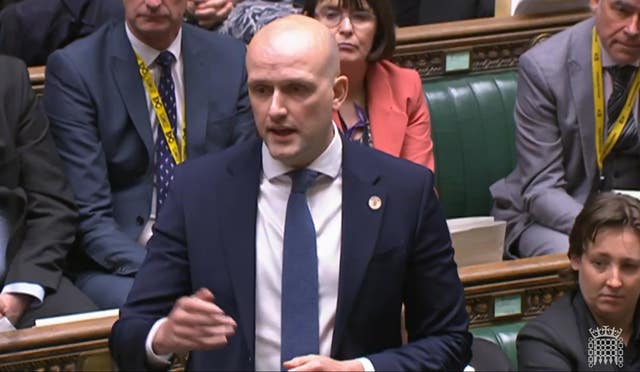 Mr Flynn said: "I would like to put on record my thanks to Ian Blackford for the massive role he has played in making the SNP the formidable force it is in Scottish and UK politics.
"Ian has been a stalwart in the SNP for decades and has played a key role in putting forward the case for Scotland's future as an independent country. He was also pivotal in the SNP's incredible general election win in 2019.
"During his time as SNP Westminster leader, Ian stood across the House of Commons from four Tory prime ministers and was a fierce opponent for every one of them – taking them on over Brexit, austerity cuts, Westminster attacks on devolution, and their undemocratic attempts to deny Scotland's right to choose our own future.
"I know Ian will be sorely missed by his constituents and colleagues when he stands down as an MP but I am confident that he will have a key role in continuing the campaign for Scotland to become an independent country."