Royals in court: Why Harry's ancestor entered the witness box in 1870 and 1891
The Duke of Sussex will not be the first royal to enter a witness box but his appearance in one will be a rarity for his family.
In 1870, Harry's great-great-great grandfather the Prince of Wales – later King Edward VII – voluntarily appeared as a witness in a divorce case when Lady Harriet Mordaunt falsely accused the heir to the throne of being one of her lovers.
She confessed to a string of affairs, telling her husband Sir Charles Mordaunt after fearing she had caught syphilis and passed it on to her newborn daughter. Sir Charles filed for divorce.
Letters from the prince were found in Lady Mordaunt's desk.
The prince was briefly cross examined in court during the divorce proceedings over whether there had been any "improper familiarity or criminal act" between him and Lady Mordaunt but replied, in a very firm tone, "there has not", which prompted a burst of applause within the courtroom.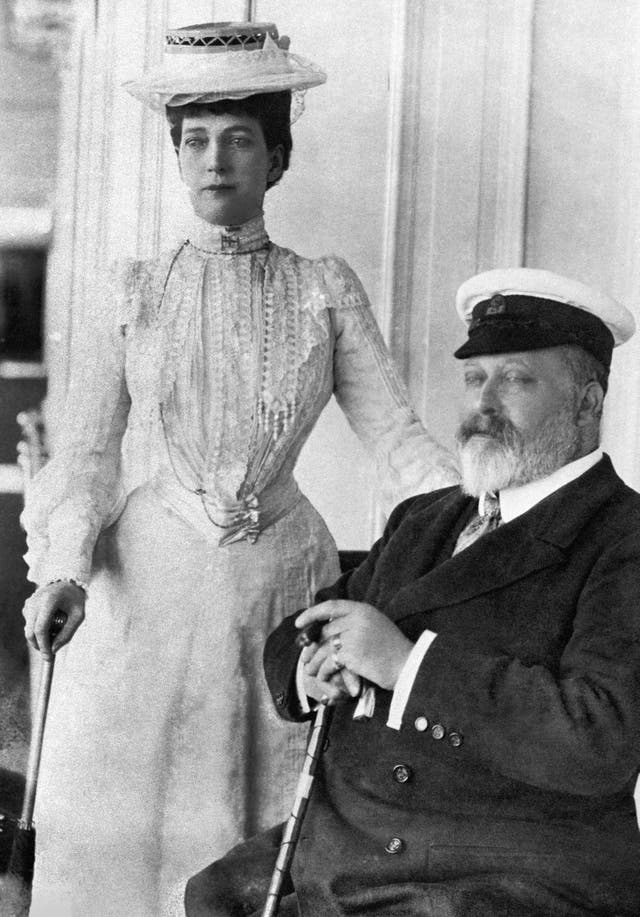 Lady Mordaunt was declared insane by the jury, the divorce case was dismissed and she spent the rest of her life in an asylum.
The prince, known as Bertie, had many mistresses, including stage actress Lillie Langtry and Queen Camilla's ancestor Alice Keppel.
The future Edward VII appeared as a witness again in June 1891 – this time in the Tranby Croft Affair case to give evidence on a slander accusation arising from a card game.
William Gordon-Cumming, a lieutenant-colonel in the Scots Guards, was accused of cheating at the game baccarat at a house party at Tranby Croft in East Yorkshire where Bertie was a guest.
King George V, Edward VII's son, was accused of bigamy by a republican newspaper early in his reign and sued for libel.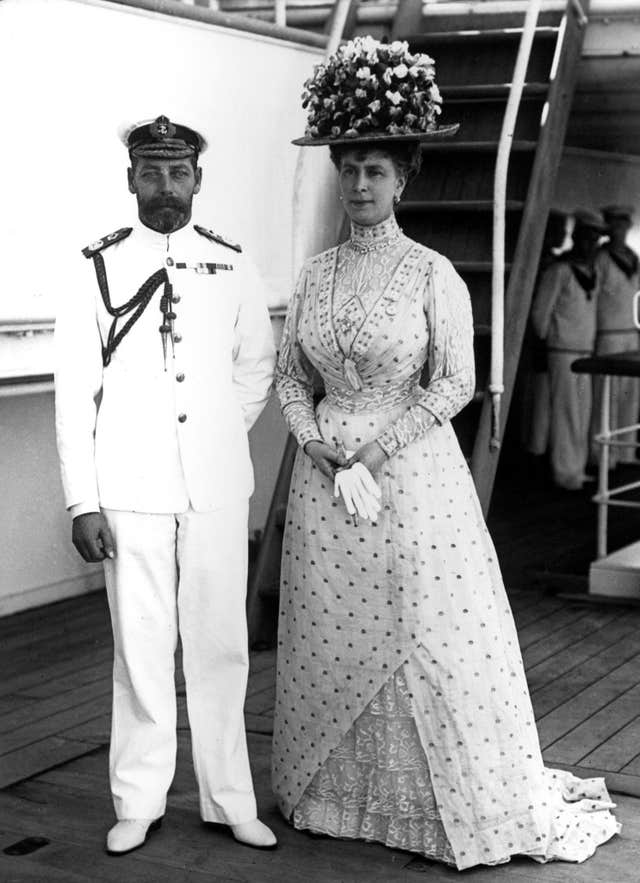 It was alleged he had a secret marriage in Malta to the daughter of an admiral. It was proved false, he won his case and the writer spent a year in prison.
Although he did not appear in court to give evidence, the King sent a statement making it clear he was innocent of bigamy and legally married to Queen Mary.
In 1994, Harry's mother the late Princess of Wales was preparing to enter the witness box in her High Court action over peeping-Tom photographs of her exercising in a gym.
Diana gave a witness statement and was gearing up to give evidence and be cross examined in the case against former gym owner Bryce Taylor, who took the photographs, and Mirror Group Newspapers, which published them.
In the end she won her privacy battle without having to go to court, with a permanent injunction issued banning future use of the images.
In 2002, the late Queen's daughter, the Princess Royal, was summoned to appear before magistrates after being accused of keeping a dangerous dog after her English bull terrier dog Dotty bit two children in Windsor Great Park.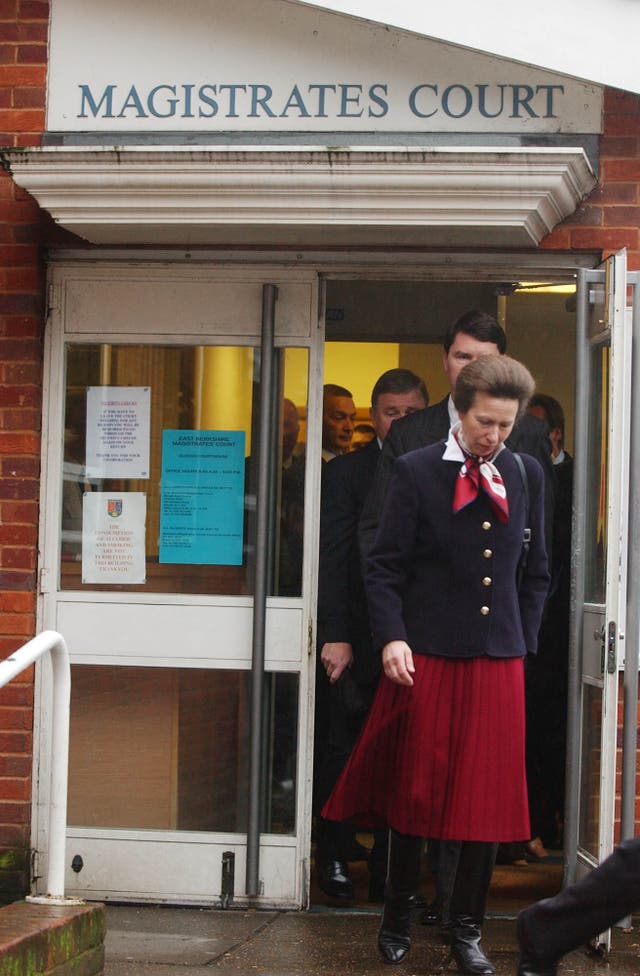 She admitted a charge under the Dangerous Dogs Act and was fined £500 and ordered to pay £250 in compensation and £148 in costs after appearing at East Berkshire Magistrates' Court in Slough.
She became the first member of the royal family to have a criminal record.
In 2004, the late Queen's cousin, the Duke of Gloucester, appeared before magistrates in Ely, Cambridgeshire and was banned from driving for six months after admitting his fourth speeding offence in three years.
He resigned from his role as president of the Institute of Advanced Motorists.