Inquiry chairwoman's resignation 'logical response' if she loses WhatsApp fight
The chairwoman of the Covid inquiry would surely be left with no choice but to resign if the Government wins its legal fight over access to ministers' WhatsApp messages, a lawyer for families bereaved in the pandemic has said.
The Government has sought a judicial review in a bid to limit disclosure of material to the inquiry, saying "personal" information could end up being unnecessarily surrendered.
A solicitor representing the Covid-19 Bereaved Families for Justice campaign group at the inquiry, which is due to have its first hearing next week, said the "only logical response" if chairwoman Baroness Hallett does not get access to the material, is for her to step down.
Elkan Abrahamson, head of major inquests and inquiries at Broudie Jackson Canter, said: "I hope and expect that the inquiry will win in that battle.
"There is a concern that if they don't win, the chair having said quite clearly that she needs to see this material in order to have a proper inquiry, if the court say to her 'well, you can't see it', it seems to me the only logical response of the chair is to resign because she can't properly do her job.
"So I see this as an existential struggle between politics and the inquiry."
He said the issue is "a power struggle between politicians and the inquiry they've set up" rather than a legal tussle around privacy.
Mr Abrahamson said he was not calling for Lady Hallett to quit, but rather that losing the legal fight would surely mean that was the only option left open to her.
He said: "I'm not saying she should resign. I'm saying I expect that that might be the result because it's a matter of logic that the chair is saying 'I need this material to do my job properly'. That's why she's asking for the disclosure.
"So if you don't get the material to do your job properly, your choices are to do your job improperly or to say I can't work under those circumstances, and it seems to me logically the conclusion is that you should resign."
Mr Abrahamson was speaking at a press conference on Monday alongside TUC general secretary Paul Nowak, who urged Prime Minister Rishi Sunak to respect the inquiry and not "undermine it".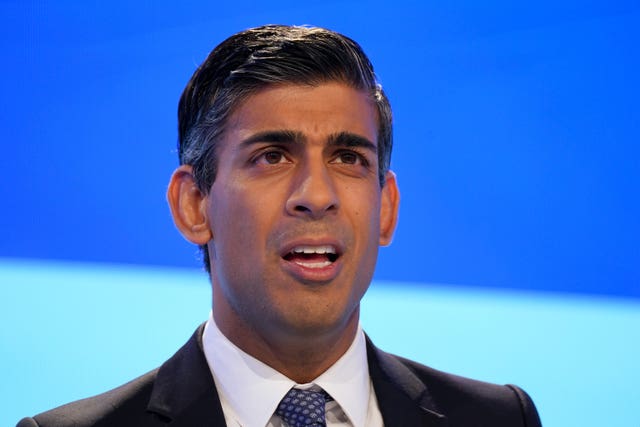 The federation of trade unions has said the UK was hugely unprepared for the pandemic because of years of austerity which left health and social care "dangerously understaffed".
On the judicial review, Mr Nowak told reporters: "Ministers cannot be judge and jury over what is disclosed to the inquiry. That has to be up to the independent chair to decide.
"And the fact that the Prime Minister is prepared to spend taxpayers' money to try and block the handover of evidence is deeply worrying.
"The very least we deserve is transparency from our decision-makers. No-one should be allowed to hide from scrutiny.
"So today, I would issue a challenge to the Prime Minister. Treat this public inquiry with the respect it deserves and stop trying to undermine it."
Lobby Akinnola, spokesman for the Covid-19 Bereaved Families for Justice group, said Mr Sunak must decide whether to be helpful or "antagonistic" towards the inquiry.
Mr Akinnola, who lost his father in the pandemic, said: "I think my response to the request for a judicial review would be to ask if there's an understanding of what the purpose of this inquiry is and whether or not the Prime Minister and the Cabinet want to be contributors to that or be antagonistic towards it.
"Because like we've said today, almost a quarter of a million people have died in this country, and we're trying to figure out how we make sure that doesn't happen again.
"I understand the request for a right to privacy, that is obviously an important right to maintain.
"But I would also urge the Prime Minister to consider whether letting Lady Hallett see some text messages is a significant enough inconvenience when you hold the lives of the nation in your hands."
Mr Akinnola said the inquiry must be "comprehensive and thorough but efficient" and said he is most interested in hearing "commitment to change" from those in power in learning lessons and being prepared for possible future pandemics.