Kate visits Foundling Museum as she learns about care system
The Princess of Wales has arrived at the Foundling Museum to meet foster parents and people who have experienced the care system.
Kate is patron of the central London museum which tells the history of the Foundling Hospital which in the mid 18th century began caring for children abandoned by their mothers who could not look after them.
She will be joined by rapper Professor Green when she meets young people who have been in care and have taken part in the museum's Tracing Our Tales programme.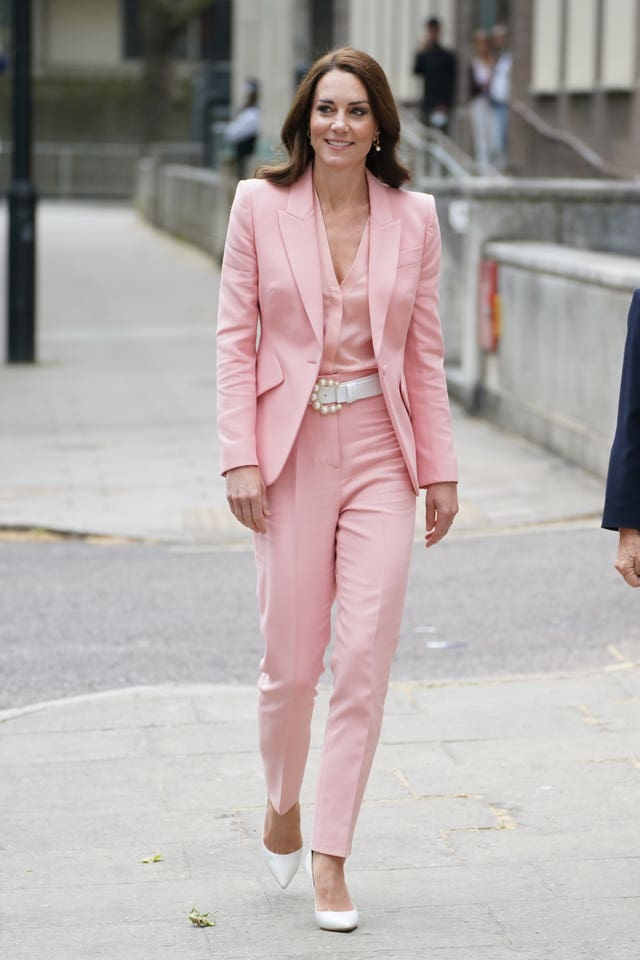 The initiative aims to give them the skills and confidence to deliver learning programmes at the museum, return to education, secure apprenticeships and jobs, alongside the ability to express themselves creatively.
Kate will also spend time with adoptive parents and foster carers to discuss the lifelong impact that positive, supportive relationships can have for children and young people.
When the princess first arrived a lone protester held up a placard as her car passed but the person was kept some distance back by a police officer as she stepped from the car.