Enlistment age for Permanent Defence Forces to be raised to 35
The maximum age for enlistment in the Permanent Defence Forces will be increased from 29 to 35, according to a new measures for improving recruitment and retention in the military.
The measure is included in the strategic framework for the transformation of the defence forces.
As of the end of August 2023, the strength of the Permanent Defence Forces stood at 7,671, with 6,221 Army, 755 Navy and 695 Air Corps.
The current establishment of the Permanent Defence Forces is almost 9,600, with the ambition to move to 11,500 (including civilian staff) by 2028.
The immediate focus is on stabilising the numbers of personnel in the Defence Forces before then increasing the strength to meet the level of ambition arising from the Report of the Commission on the Defence Forces.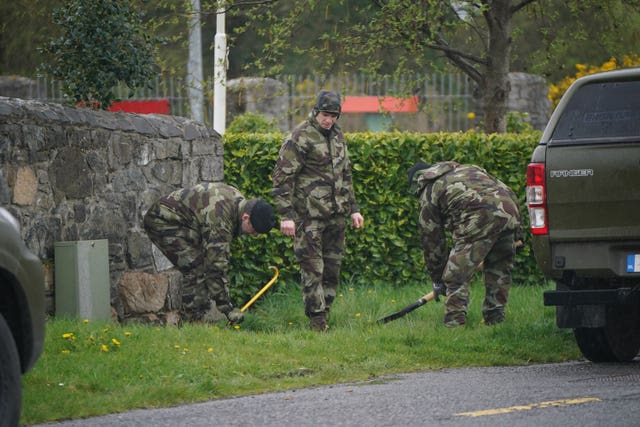 As part of a range of measures to be completed within the next 15 months, the framework says the maximum enlistment age will be increased from 29 to 35.
Tanaiste Micheal Martin said: "As Minister for Defence I am committed to the radical reform of our Defence Forces.
"While much progress has been made to date, there is undoubtedly more work to do.
"Amongst my priorities is cultural change within the Defence Forces – ensuring that it is an equal opportunities employer where all members are treated with dignity, in an organisation that continuously evolves to deliver positive change.
"I want progress to be seen internally within the Defence Forces, and to be reported externally.
"Clear and irrefutable evidence of change on the ground is the only thing that will rebuild the trust and confidence of serving members."