Tanaiste says uninterrupted economic growth cannot last forever
Tanaiste Micheal Martin has said uninterrupted economic growth could not be expected to last forever.
He was agreeing with an assertion from Labour leader Ivana Bacik, who had raised concerns over the quality and security of employment across different sectors.
During Leaders' Questions, Ms Bacik said: "We know we are in a period of very welcome economic growth in Ireland today but that growth will not last forever.
"There's a real concern about the sustainability of employment, not just in big tech but across the country in different sectors."
She called for increased wages, a rebalancing of workers' rights, and a commitment for the right to organise and collective bargaining.
Ms Bacik referenced the announcement by Facebook parent company Meta that it would be making 490 full-time employees redundant in Ireland.
She said this was a pattern in the sector where big companies hire in great numbers but later dispense with large proportions through collective redundancies.
Ms Bacik said because Meta does not recognise the Financial Services Union, the terms of these redundancies would be agreed with little bargaining power for the workers.
She added: "We also need a concerted programme of measures to improve workers' rights."
The Tanaiste said: "You are correct in saying we cannot expect uninterrupted economic growth forever.
"That is why the Minister for Finance has brought forward proposals to Government in making sure we provide enough resources for the cyclical nature of economics applies here, for capital purposes, for strategic purposes."
Mr Martin said the Meta job losses were "very significant".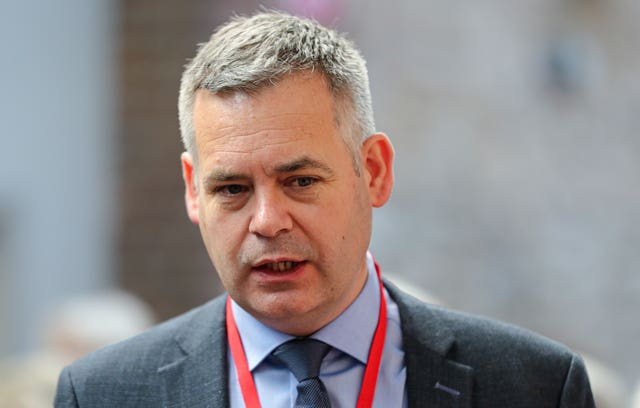 He said the Government will do everything it possibly can to ensure they can secure alternative employment as well as further training and education.
Mr Martin added that there had been a "significant enhancement" of workers' rights under the Government's lifetime.
Sinn Fein's finance spokesperson Pearse Doherty raised the issue of withdrawn respite services around the country.
He said parents and caregivers are "desperate, isolated, and exhausted".
Mr Martin said there are beds which are not operational due to "staffing issues".
He said: "It is not a question of funding, the capital is there and will be there to provide additional respite facilities for children, in addition to therapies as well."
Mr Martin said the focus of the HSE was on "doing everything possible" to recruit staff.
The Tanaiste also said school patronage should not determine the availability of respite care.