PSNI officers 'shocked, dismayed and angry' after data breach
PSNI officers are "shocked, dismayed and basically angry" after a major data breach saw personal and employment data published online.
The PSNI apologised last night after it emerged that some 10,000 officers and staff were affected.
The incident happened when the PSNI responded to a Freedom of Information request seeking the number of officers and staff of all ranks and grades across the organisation.
In the published response to this request a table was embedded which contained the rank and grade data, but also included detailed information that attached the surname, initial, location and departments for all PSNI employees.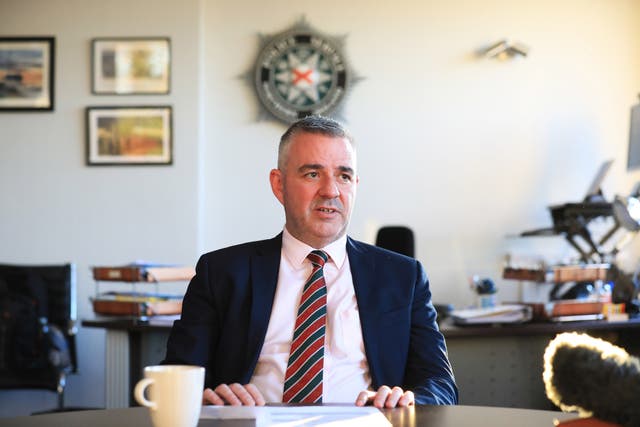 The data was potentially visible to the public for between two-and-a-half to three hours.
A special meeting of the Policing Board will take place tomorrow to discuss the data breach with the PSNI senior team.
Read More
Liam Kelly, chairman of the Police Federation for Northern Ireland which represents rank and file officers, said he has been "inundated" with messages from officers who are "shocked, dismayed and basically angry".
Police in the north are under threat from terrorists, with the current assessed level of threat at severe, meaning an attack is highly likely.
In February, senior detective John Caldwell was seriously injured when he was shot by gunmen at a sports complex in Co Tyrone.
Earlier this year, Chief Constable Simon Byrne said he receives briefings almost every day about plots to attack and kill his officers, adding that the ongoing threat from dissident republicans remains a "real worry".
Mr Byrne is understood to be on holiday, but has been informed of the data breach and is being kept updated.
Mr Kelly told BBC Radio 4's Today programme that, since news of the data breach emerged, he has been "personally inundated with officers who are outlining that they are shocked, dismayed and basically angry that this has happened".
"Our officers go to great lengths to protect their identities. Some of them don't even tell their close friends and associates that they are actually in the police," he said.
He added: "Certainly, in my 29 years of the police, I've never experienced something like this, and quite rightly the PSNI have declared this matter as a critical incident and have reported it to the Information Commissioner's office.
"What my members and myself clearly need to hear from the PSNI is the steps that they intend to take to support not only our officers but their families."
Northern Ireland Secretary Chris Heaton-Harris said he is "deeply concerned".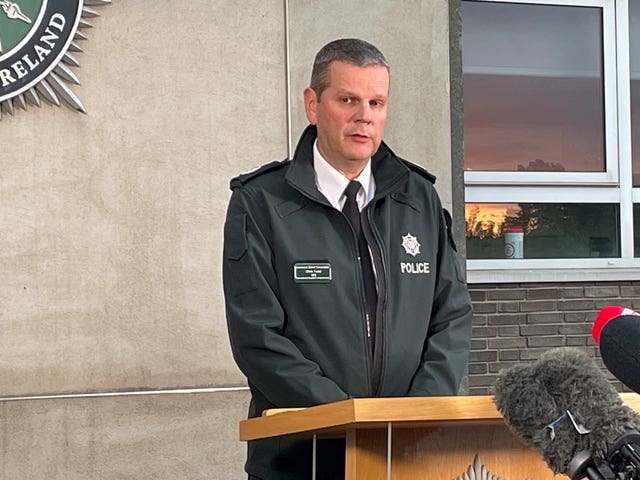 Addressing the media in Belfast on Tuesday evening, PSNI Assistant Chief Constable Chris Todd apologised to officers for the "unacceptable" breach.
He said that, once it was brought to the PSNI's attention, it was taken down "quickly", and that early indications are it was a "simple human error".
Mr Todd also said there are no immediate security concerns, but the situation is being monitored.
"The information was taken down very quickly but, nevertheless, I do appreciate the concern, of course we will seek to find the extent to which that has been viewed," he said.
"What I would say is that, although the error was our own, once that information was out there if anybody did have access to it I would ask them to delete it straight away."
The incident was first reported by the Belfast Telegraph, which said it had viewed the uploaded material after being contacted by a relative of a serving officer.
Apart from the person who released the information, the PSNI was unaware of it until it was seen on a website, Mr Todd confirmed.
"We've looked into the circumstances, we'll continue with our investigation, but the very early considerations are that this is simple human error and the people who have been involved in the process have acted in good faith," he said.
"We've identified some steps that we can take to ensure that it doesn't happen again.
"It is regrettable but it is simple human error."
Alliance leader Naomi Long, a former justice minister in the Northern Ireland Executive, said the PSNI data release was an "unprecedented breach".
She said that "in some cases, in terms of their rank, it would disclose sensitive information about individuals" that would not have been available to the public – "if they're undercover officers, if they're involved in intelligence operations, and so on".
She told RTE Radio: "It's probably the most serious data breach that we have ever seen in some considerable time."