Tottenham Hotspur great Pat Jennings made a CBE at Windsor Castle ceremony
Tottenham Hotspur great Pat Jennings was made a CBE at Windsor Castle on Wednesday, in the same ceremony as fellow club legend Gareth Bale.
The former Northern Ireland goalkeeper was recognised for his services to association football and to charity.
Bale, 33, was made an MBE for services to association football and charity, having donated more than one million euros (£863,000) to hospitals in Wales and Spain in April 2020 in the early stages of the coronavirus pandemic.
Speaking after the ceremony, Jennings, 78, described fellow clubman Bale as "brilliant" and said "it would be nice" to play a round of golf together.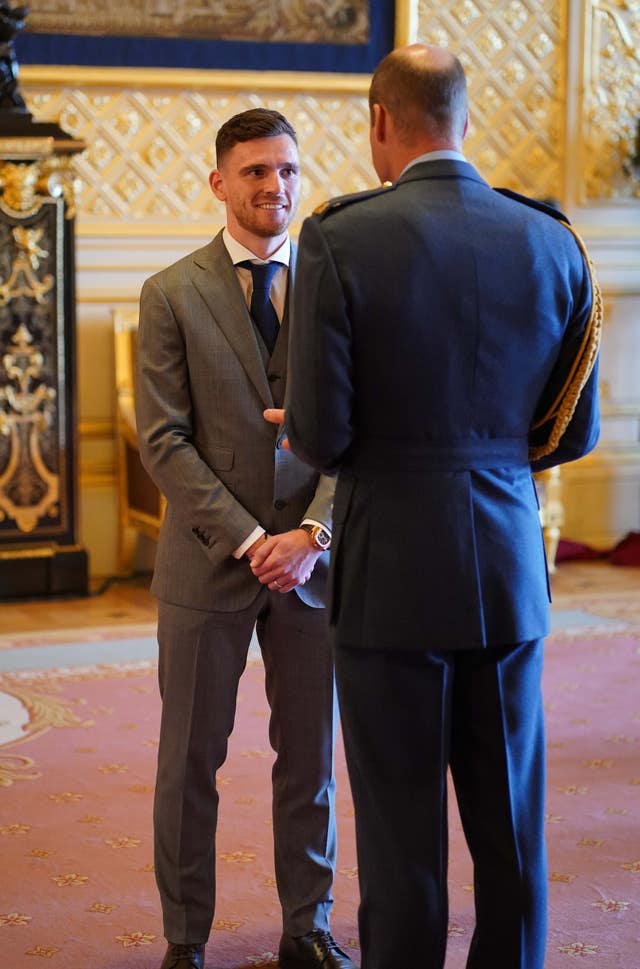 He said: "What a career and what a player as well.
"I know he's into golf," he added. "With my work we get two or three invites a week for charity golf tournaments up and down the country."
Asked if he would like to play 18 holes with Bale, he said: "That would be nice, wouldn't it."
However, asked which player had a better handicap, he said: "Gareth."
Jennings won 119 international caps during his 23-year playing career and was the first UK player to appear in 1,000 matches.
He supports several charities including the all-island peace-building organisation Co-operation Ireland.
Despite his praise for Bale, Jennings called for modern footballers to stop "feigning injury" and to have "a bit more respect for each other".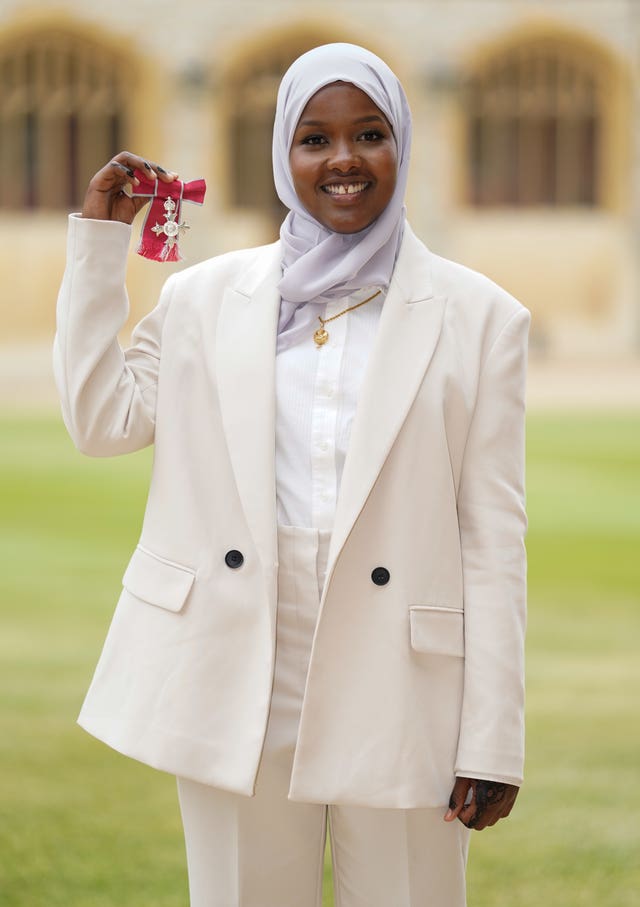 He said: "You get a little touch now and they fall on the ground. Every five minutes it seems like an air ambulance is going to be sent.
"That concerns me a bit."
Professional footballers Andy Robertson and Jen Beattie were also made MBE on Wednesday for their services to association football and charity.
Premier League winner Robertson, 29, founded AR26, a charity to help vulnerable young people with their mental and physical health, in 2020.
Beattie, 32, was recognised for her charity work, including working with Cancer Research UK after being diagnosed with breast cancer in 2020.
The retired Arsenal and Scotland defender had surgery to remove the lump and began radiotherapy while still representing her club and country.
She said: "It's weird, with my dad and my mum, we actually came to Windsor on a day trip when I was waiting on results.
"Not in a million years did I think, when I was going through that, one of the most difficult periods of my life, that it would turn into this."
Britain's first female Muslim football referee was also made an MBE during the ceremony.
Jawahir Roble, who grew up playing football in war-torn Somalia and now lives in London, was recognised for services to football.
Speaking about meeting her hero Bale, she said: "I couldn't believe it. I went over to him and his wife, introduced myself and said 'You've had an amazing career, I wish I could referee you one day'.
"Today my dream came true, I met Gareth Bale, Andy Robertson and Prince William."