Olympic gold medallist Greg Rutherford to star on Dancing On Ice
Former Olympian Greg Rutherford has been confirmed as the fifth contestant taking part in the new series of Dancing On Ice.
The 36-year-old revealed he had jumped straight back into his training routine and lost five kilos in six weeks in preparation for his appearance on the hit skating show.
During his unveiling on ITV's Good Morning Britain, Rutherford said: "That's the thing for me where I maybe have a slight advantage when I come into these sorts of things is that I remember how to train hard – mentally, it's very easy for me to flick back into that.
"So I work incredibly hard and crack on."
He continued: "With this I'll put in so much effort, but you're only allowed to train two hours on the ice so it's a lot different to how it would be.
"We start next week, we've had the skate fittings, I've got those at home, they've been hidden away just so the children can't see them."
The former long jump athlete said it was the first time his three children were finding out about him competing on the show.
Rutherford also set out his aims on the show, following his 2016 appearance on the BBC's Strictly Come Dancing.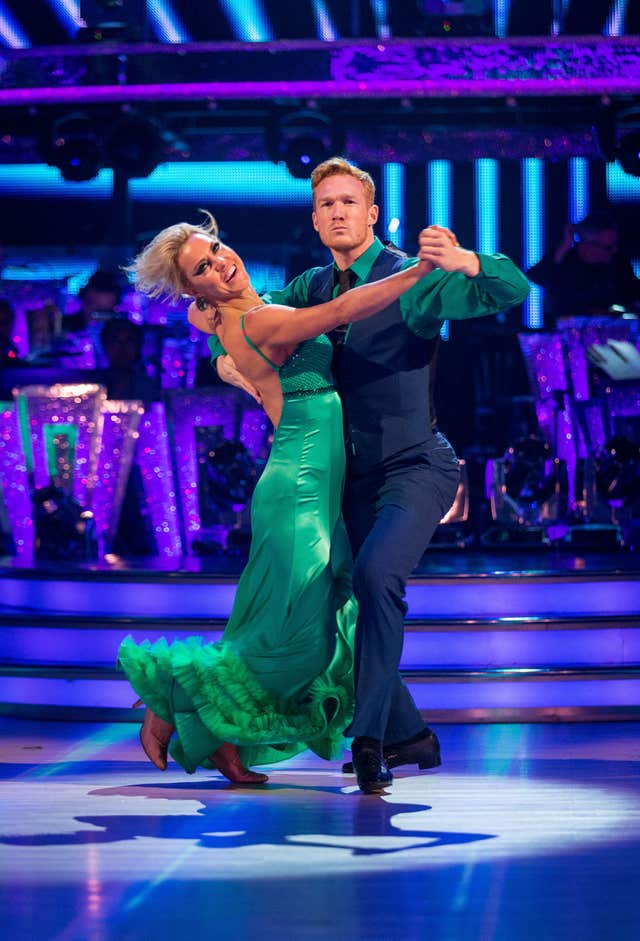 He said: "I wasn't very good at dancing last time so I thought: 'You know what, I'll add some blades to my feet, I'll throw myself around and have ice beneath me, why not?'
"I want to perform something that's never been done before because I'm not going to be the greatest dancer in the world but I'm relatively strong still so whoever I'm partnered with, I want to throw them higher than they've ever been thrown or do some form of trick that has not being done before, that's my aim."
The retired athlete, who won a gold medal at the 2012 London Olympics, said he was "very excited" to perform alongside fellow contestant and former professional boxer Ricky Hatton.
"I was a big fan of him while he was fighting and went to his last ever fight, but I've never had a chance to meet him and always wanted to," he said.
"I was really quite giddy when I saw that he was announced."
Rutherford joins previously announced contestants S Club 7 star Hannah Spearritt, soap actress Claire Sweeney and former Love Island winner and West End star Amber Davies.
He added: "I'm in no way expecting to be very good at this at all, but I will work as hard as I possibly can to get as good as I can."
Dancing On Ice will return to ITV and ITVX in 2024.