The different types of public EV chargers explained
Hyundai and Toyota have both come under fire recently by the Advertising Standards Authority (ASA) over ads detailing the two firms' quick charging times.
The ASA found that the car adverts relating to Hyundai's Ioniq 5 and Toyota's bZ4X were 'misleading', due to many variables and limitations at play, especially when it came to the availability of the quickest EV chargers.
But what are the different types of public EV chargers in the UK, how long can you expect a typical EV to charge with each and what is the availability of each type of charger like? Here we explain.
AC slow charging – speeds up to 6kW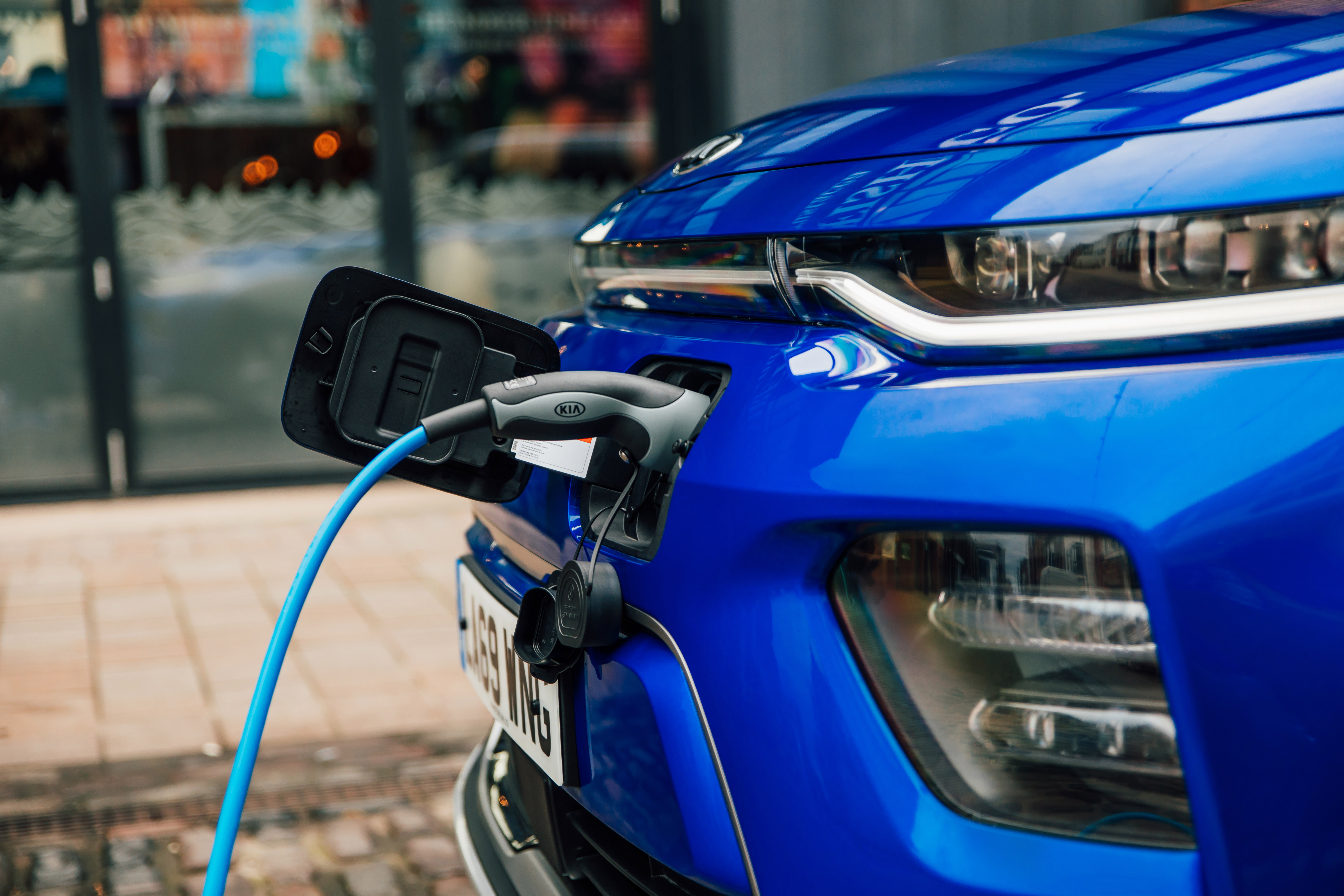 There are two main types of EV charger – alternative current (AC) and direct current (DC). The first is used for slower charging, with the latter adopted for quicker speeds.
If you're in no rush, what's classed as a 'slow charger' is the best bet. These are rated at speeds up to 6kW, and are ideal for if a car is parked up for an extended period of time. They are typically found in on-street chargers, including those in lamp posts.
Let's use Hyundai's Ioniq 5 as an example. When equipped with the smaller 58kWh battery (an average size for an EV's battery), it would take 16 hours to complete a charge.
'Slow' units are the second most popular type of charger in the UK. According to data from Zap-Map, one of the leading EV charging navigation firms, as of the end of May 2023, there were 10,699 slow chargers across Britain.
AC fast chargers – 7kW to 22kW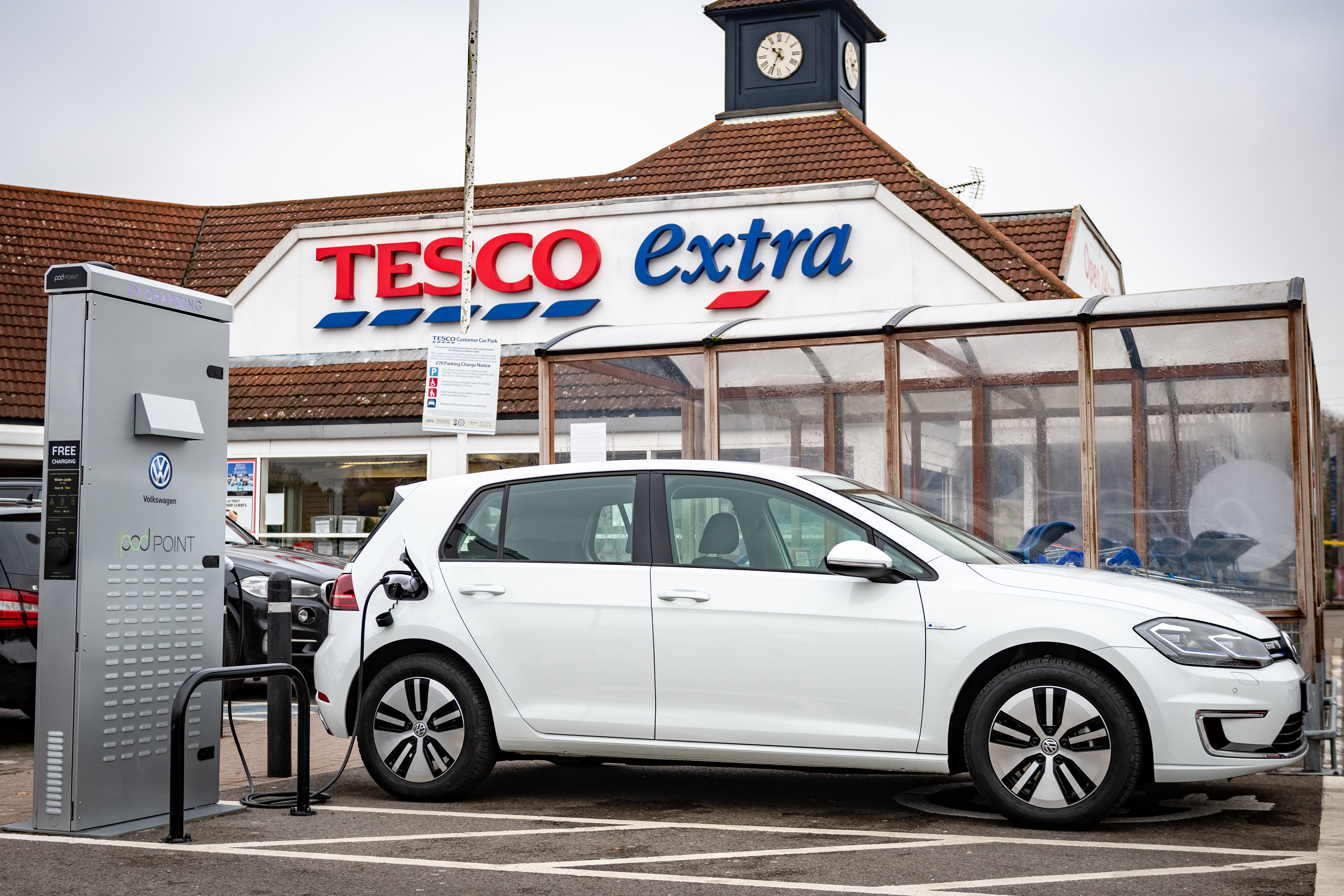 The most popular type of charger in the UK is what's known as a 'fast charger'. Rated between 7kW and 22kW, the smaller number is the most common type. These are often found in places where cars are usually stopped for several hours, such as in shopping centre and workplace car parks.
The 7kW output is the typical output of a specific home EV charger, and with the Ioniq 5, it would take nine hours for a full charge. If you hooked up to a quicker 22kW charger, the time is reduced to six hours.
According to Zap-Map data, there are 24,443 fast charging points currently in the UK.
DC Rapid charger – 25kW to 99kW
If you're looking to speed things up a notch, it's worth trying to find what's known as a 'rapid charger'. These are rated between 25kW and 99kW, though 50kW is the most common output. Often found in the car parks of supermarkets and fast food outlets, it would take around 45 minutes to charge the Ioniq 5's 58kWh battery, according to Hyundai's data, with one of these units. .
As of May 2023, there were 5,182 rapid electric car charging points located across the UK.
DC Ultra-rapid charger – 100kW +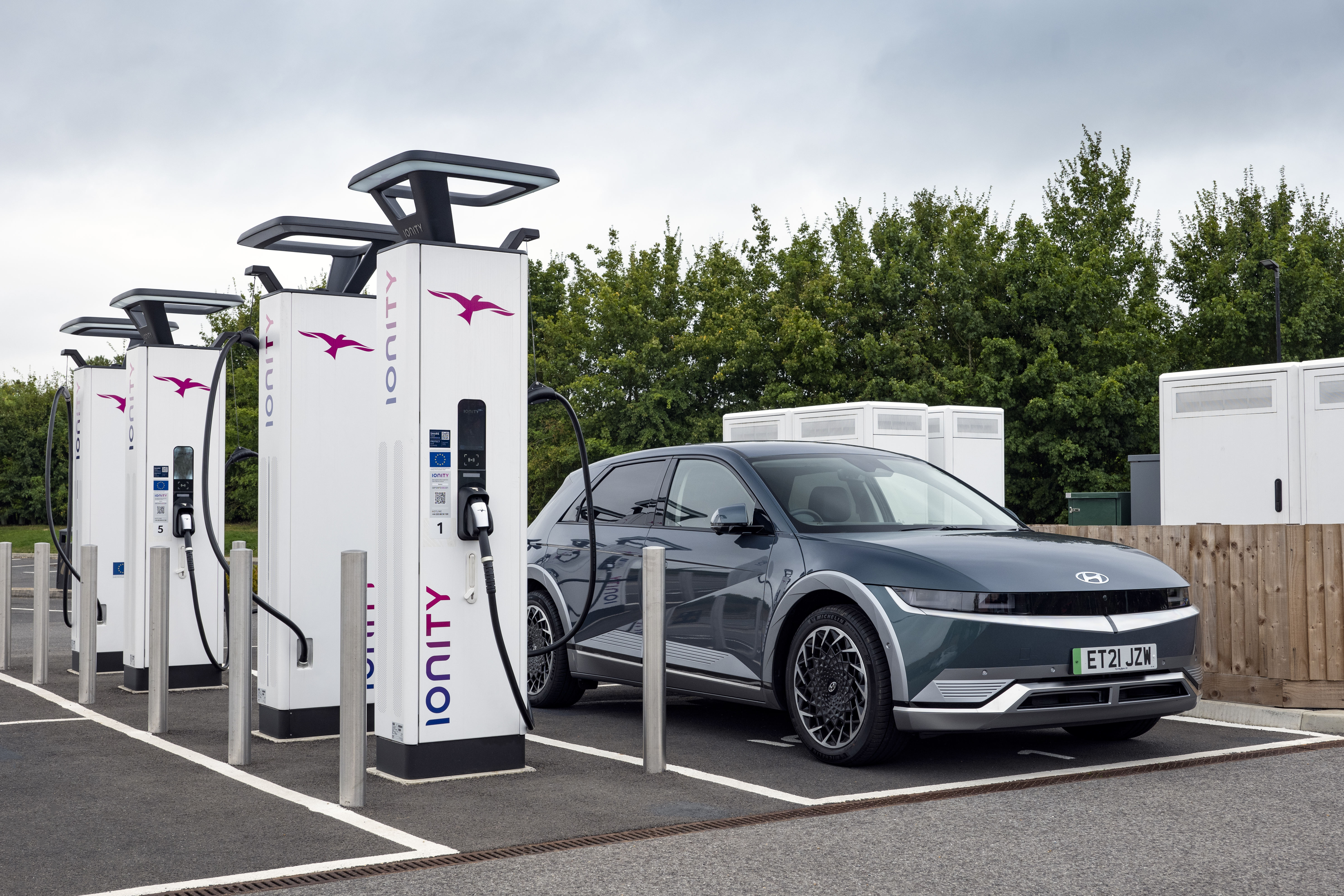 If you're looking to top up an EV's battery as quickly as possible, it's an ultra-rapid charger that are the one to find. These are rated from 100kW upwards. They are typically found at motorway service stations, though specific EV hubs are now being set up with banks of these quicker units. Most Porsche dealers also have 350kW units, which are available to use by the public.
It's worth noting that every EV will have a maximum charging speed, with some older electric cars – or those with a smaller battery – having a maximum charging speed of 50kW, meaning there's not a lot of point in using an ultra-rapid charger over a standard 'rapid' as it won't charge it any quicker.
But the Ioniq 5 is one of those that can charge at up to 350kW, however, meaning that in ideal conditions, it could take just 18 minutes to charge the battery to 80 per cent capacity. The trouble, however, as the ASA pointed out, is that there is limited availability of 350kW units.
While, according to Zap-Map data, there are 3,302 ultra-rapid chargers across the UK, there are only around 70 individual locations across the whole of the UK that have 350kW chargers. The whole of Scotland, for example, has just six places that can deliver such charging speeds, while there are only three in Wales, and all of them are located in the south.