Amazon raises minimum starting pay for thousands of workers by 50p to £11
Amazon has announced it is increasing the base pay for its British workers from the start of next month when minimum wage laws change in the UK.
The online giant said minimum starting pay for its UK workers will be £11 an hour after the rise in April, up from £10.50. It employs more than 50,000 people across the country.
Many companies, including Pret a Manger and Costa Coffee, have announced pay rises in recent weeks as they otherwise risked falling foul of minimum wage rules.
However the £10.50 that Amazon workers are currently paid would not have broken the new rules, which will see minimum pay rise to £10.42 per hour from the start of next month.
A spokesman said: "We regularly review our pay to ensure we offer competitive wages, and we're pleased to be announcing another increase for our UK teams.
"Over the past seven months our minimum pay has risen by 10%, and by more than 37% since 2018.
"We also work hard to provide great benefits, a positive work environment and excellent career opportunities.
"These are just some of the reasons people want to come and work at Amazon, whether it's their first job, a seasonal role or an opportunity for them to advance their career."
Amazon's minimum starting pay is also based on location – some workers will get up to £12 per hour.
The rise comes as the business is also laying off many workers.
Earlier this week the company said it will be cutting a further 9,000 jobs around the world on top of 18,000 already announced in January.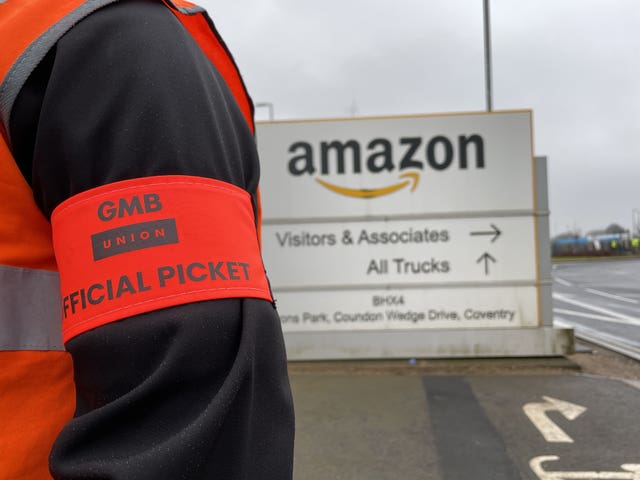 The internet giant has also been hit by strikes in recent months.
In February, workers in Coventry downed tools – the first official strike by Amazon workers in the UK. US workers have also begun unionising in greater numbers.
The employees in the West Midlands were asking for pay to increase to £15 per hour – far above the new rise.