Amazon launches own TVs and Luna gaming service in UK
Amazon has launched its own TVs in the UK for the first time, to rival the likes of Sky Glass.
It also announced that its Luna cloud gaming service and controller were now available in the UK.
The expansion comes amid a challenging period for technology firms amid pressure on consumer finances and higher build costs.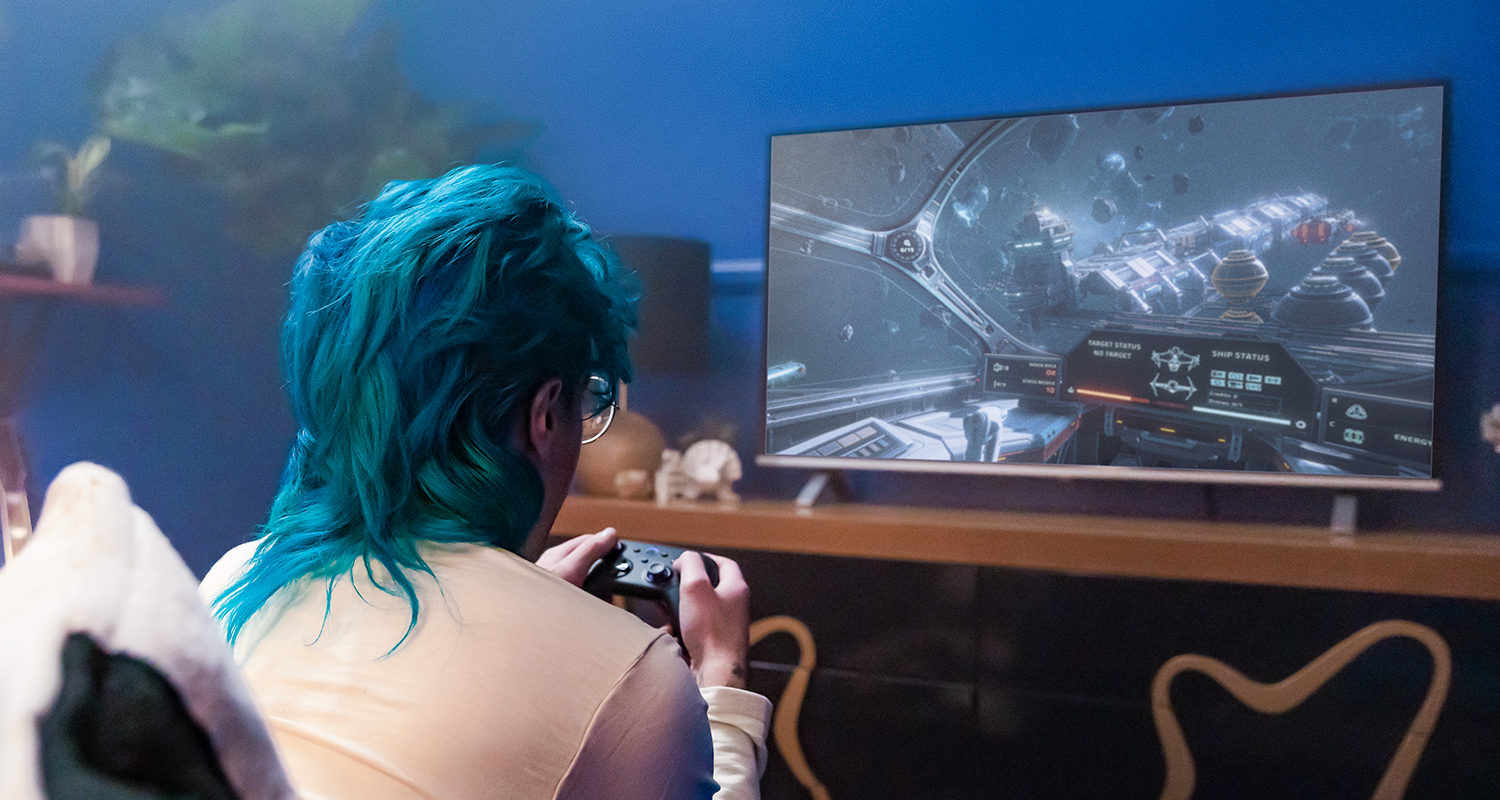 Amazon first started building its own TVs in 2021 but initially only made them available to customers in the US.
It said on Wednesday that the Fire TV Omni QLED series, which have Amazon services already built in, were now available to buy in the UK.
Daniel Rausch, vice president of Amazon Entertainment Devices & Services, told the PA news agency that demand for the TVs in the US had been positive.
He said: "The expansion is a sign of the momentum we have seen.
"Most people have engaged with our Fire TV technology, and the point of this is to expand the range of options available and continue to focus on quality of experience."
The Omni QLED TVs are available in four sizes, ranging from 43 inches to 65 inches wide, and are priced from £429.99.
It said the TVs could also be used to display art or personal photos when they were not streaming television or games.
Amazon also launched its more affordable Fire TV 2-Series, which start at 32 inches and are priced from £249.99.
On Wednesday, the business also revealed it had now made its Luna cloud gaming service and Luna Controller available in the UK.
Customers would have access to stream games on devices they already owned and Prime members would be able to stream a rotating selection of games at no further cost, Amazon said.
Luna, which has already been released in the US, is powered by Amazon Web Services and can be used for live broadcasting to Twitch, the company's live-streaming operation.
"With Amazon Luna, we're making gaming easier and more convenient by offering instant access to console-quality games on devices customers already own," Eric Saarnio, vice president of Amazon Devices International, said.
"Gamers in the US have been enjoying Luna for the past year so we're thrilled to now expand the service to customers in Canada, Germany, and the United Kingdom."
It comes days after the technology firm also revealed plans to cut 9,000 more jobs in the coming weeks across its global business.