Tory rebels want social media bosses jailed if they fail to protect children
The Prime Minister is facing a major backbench rebellion as Conservative MPs push for social media bosses to be made criminally liable for protecting children from harm online.
A host of former cabinet ministers are among those who have put their name to an amendment to the Online Safety Bill demanding tougher action.
Almost 40 rebels, including former home secretary Priti Patel and former Tory leader Sir Iain Duncan-Smith, want the owners of social media platforms to face jail time if they fail to protect children from seeing damaging content.
Ian Russell and Ruth Moss, parents of children who killed themselves after viewing harmful content online, are among those campaigning for the UK Government to accept the proposed change.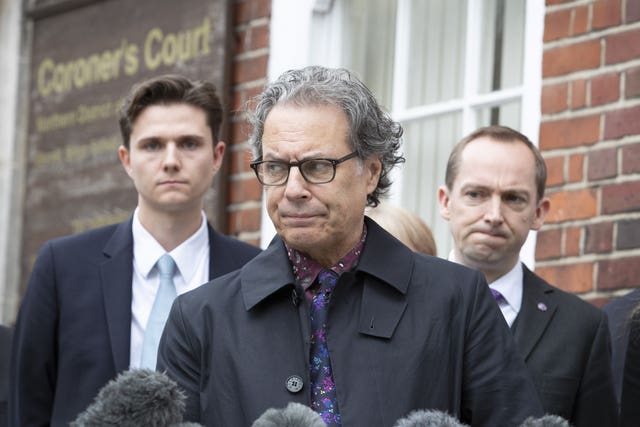 The amendment is looking to introduce a new clause into the Bill to "make it an offence for the provider of a user-to-service not to comply with the safety duties protecting children" which are set out in the draft law.
A total of 36 Tories have backed the alteration, including former environment secretary Dame Andrea Leadsom and a slew of former frontbenchers.
The amendment is likely to cause Rishi Sunak a fresh headache when the legislation, which has been five years in the works, is due to return to the House of Commons for debate on Tuesday.
With Labour backing the amendment, the rebels are likely to have the numbers to inflict the first defeat of Mr Sunak's premiership if it is called to a vote.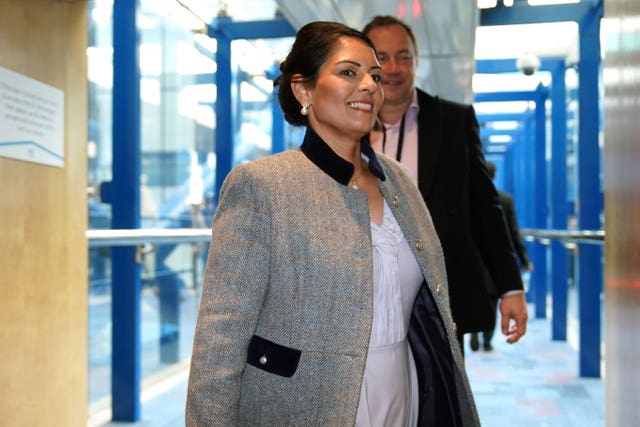 Since entering No 10 in October, Mr Sunak has backed down in the face of uprisings on his backbenches, having ditched onshore wind farms and housing planning reforms.
Culture Secretary Michelle Donelan said that she was "not ruling out" such a proposal.
Speaking to the BBC's Newscast podcast, she said: "I'm not ruling out any of those amendments because I've been working through them and they've been coming in today as well, looking at, you know, what colleagues are putting forward.
"I'm somebody that always takes a sensible approach to these things. If people have good ideas, just because I didn't think of them, doesn't mean that we're not going to do them."
Earlier, Downing Street said it would "consider" any amendments made to the Online Safety Bill.
The Prime Minister's official spokesman, asked whether Mr Sunak supported holding social media bosses criminally responsible for failing to comply with the draft law, said: "Our aim is to hold to account social media platforms for harmful content while also ensuring the UK remains a great place to invest and grow a tech business.
"We are confident we can achieve both of these things.
"We will carefully consider all the proposed amendments to the Online Safety Bill and set out its position when report stage continues."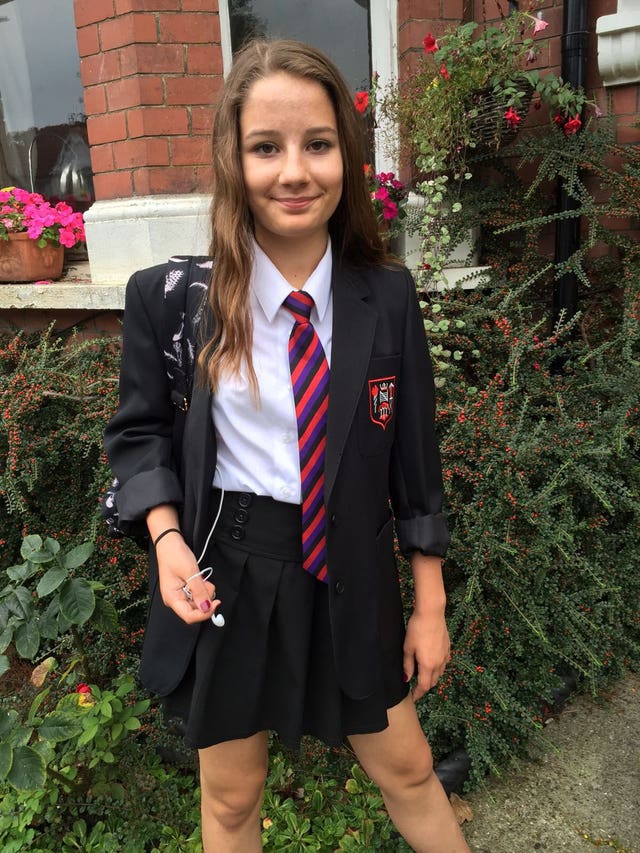 In its current form, the new internet safety law would require tech companies to remove illegal material from their platforms, with a particular emphasis on protecting children from seeing harmful content.
Social media platforms and other user-generated, content-based sites that break these rules would face large fines from the sector's new regulator, Ofcom.
But, currently, the proposed law would only hold tech bosses liable for failing to give information to the watchdog.
Children's charity NSPCC has been helping drive a campaign to have managers made criminally responsible for failing to offer protection to youngsters.
It said a survey it conducted found that 66% of UK adults who expressed an opinion said they would want social media managers to be prosecuted for any failures which result in serious harm to children.
Molly Russell was 14 when she took her own life after viewing harmful material linked to anxiety, depression, self-harm and suicide on social media.
Her father, Ian Russell, said: "At Molly's inquest, the world saw the scale of the incredibly distressing content she was exposed to as a vulnerable girl suffering from mental ill health.
"Still no-one has taken any personal responsibility for how social media contributed to her death.
"Including senior manager liability in the Online Safety Bill is an opportunity to stop this from happening again and focus tech bosses' minds to ensure their platforms are safe online spaces for children to be.
"I urge the Culture Secretary and the Prime Minister to listen to campaigners and a growing number of their own MPs and accept this crucial amendment to the proposed legislation."
Ms Moss, whose daughter, Sophie Parkinson, was 13 when she died in 2014, having viewed suicidal and self-harm posts, said: "This is a real opportunity for the Government to strengthen the Online Safety Bill in a way that I hope will prevent other families suffering the unimaginable tragedy we endured when we lost our daughter Sophie."
Miriam Cates MP, reportedly the lead Tory rebel behind the amendment, said on Instagram: "It's quite clear that social media executives are not going to wake up one morning and decide to prioritise children's safety.
"To drive serious culture change in Big Tech boardrooms, we must make senior managers individually and personally liable for failures to protect children."
Labour's shadow culture secretary, Lucy Powell, said: "The Government has watered down and gutted the Online Safety Bill, thinking it would appease its own party, but they haven't read the room.
"Every day that passes, from Andrew Tate to disinformation and incels, the calls for stronger regulation and tougher sanctions for powerful social media platforms only grow and grow.
"Labour has been calling for criminal liability for those who run these companies throughout the passage of the Bill and we will join forces across the house to strengthen it in this way."