Should you buy… the Surface Pro 6?
Microsoft has long been the leader in software but its attempts at hardware have had a mixed reception over the years.
Its persistence is finally starting to pay off, with recent news that the company is among the top PC vendors in the US.
Can it maintain that position with the Surface Pro 6, its answer to 2-in-1 machines that serve as a laptop and a tablet interchangeably, and could it help Microsoft gain similar success internationally?
Sleek and light
The metal body provides the Surface Pro 6 with the strength to withstand common bumps and bashes but without making it cumbersome to carry. In fact, it's so light, we barely noticed we were carrying it around in our bag.
Microsoft's back stand continues to offer a comfortable array of viewing angles and sits nicely on any surface, whether it be your work desk or on your lap in bed.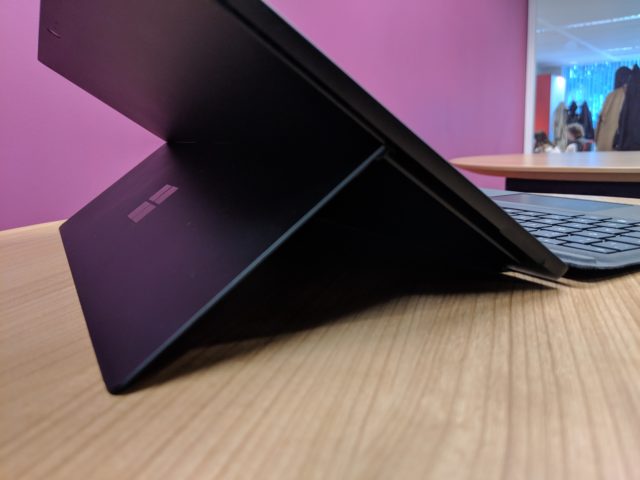 However, port selection on the Surface Pro 6 is disappointingly low – as it has been on previous Surface Pro devices – with just a single USB 3.0 port, a microSD card reader, a mini-DisplayPort, a headphone jack and a Surface Connect port.
It's a pity Microsoft hasn't done more to reduce the bezel – the black frame around the edges of the display – as this sixth version of the Surface Pro is still chunky. If it can be done on a smartphone, it can surely be done on a tablet.
The clip-on keyboard Type Cover remains a must-have addition not only to protect the display but also because of the soft fabric material on the back. Sadly Microsoft insists on selling it separately, so you'll have to fork out another £149.99 for that.
The touchscreen pen is good but isn't as useful as the Type Cover, and will also have to be bought separately.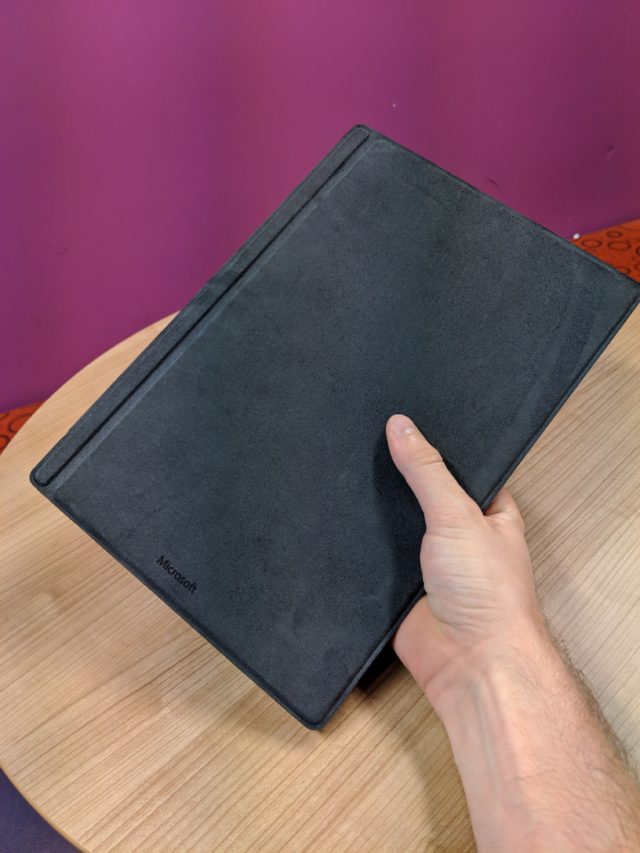 Power to get more done
The upgraded processors are noticeable on the Surface Pro 6, providing better performance and the ability to handle multiple tasks quickly.
Microsoft hasn't done anything new to the display since its predecessor, but it's still beautiful and vibrant.
Speaking of power, the battery moderates itself very well – in our test, we charged it once and dipped into the device for two to three hours at a time for four days, otherwise leaving it in sleep mode, and a quarter of battery juice remained.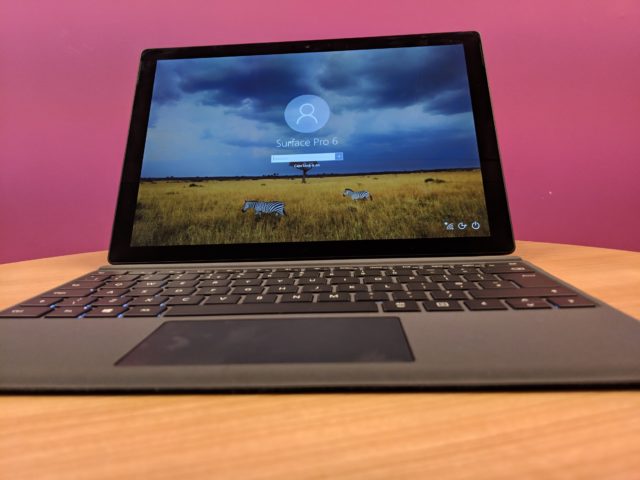 Verdict
Microsoft's modern design, emphasis on making its devices more portable and continued upgrading to the latest and fastest processors make it a premium must-have for any PC user.
The device is a prime example of how a powerful 2-in-1 should be done, but a starting price of £879 is a bit too steep to get Microsoft's hardware into the top five UK-side, especially when it's without the Type Cover.