From Pixel 3 to Pixel Slate: all the new products announced by Google
Google has unveiled a slew of new products as it continues to take on the likes of Apple, Samsung and Amazon.
The company not only revealed a third edition of its Pixel smartphone, but also a tablet device and a Google Home Hub designed to bring together elements of the smart home.
Here's a breakdown of all the products Google announced:
Pixel 3 and Pixel 3XL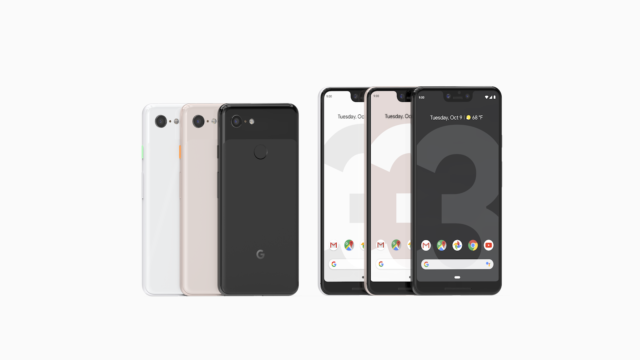 Google has designed two versions of its smartphone once again, with the exact same specs on the inside and the physical size being the only difference – the standard Pixel 3 has a 5.5-inch display while the Pixel 3 XL has a 6.3-inch display.
Improvements to the camera are one of the central focuses for the Pixel 3, with artificial intelligence and smart software features at the forefront. This includes a Top Shot feature, which the company claims can capture the best moment so you don't miss it, as well as a Night Sight feature so you can take good quality shots in the dark without having to use the flash.
The front-facing camera has also received a boost, with a secondary lens to ensure you fit as many people as possible whenever taking a selfie.
Google has added wireless charging to the Pixel 3 as well, which is compatible with its new Pixel Stand.
Design-wise, the Pixel has remained largely unchanged but you will notice a notch has been added – a trend set by Apple on the iPhone X.
Both devices will be available from November 1, with the Pixel 3 starting from £739 and the Pixel 3 XL from £869.
Pixel Stand
The Pixel Stand is Google's answer to wireless charging, which not only works with its Pixel 3 smartphones but other compatible devices as well.
When the Pixel 3 is placed on the stand it will serves as a photo album, sourcing curated snaps from your Google Photos account.
Meanwhile, the display will appear more like a traditional alarm clock when you dock it overnight.
The Pixel Stand goes on sale from November 1 at £69.
Pixel Slate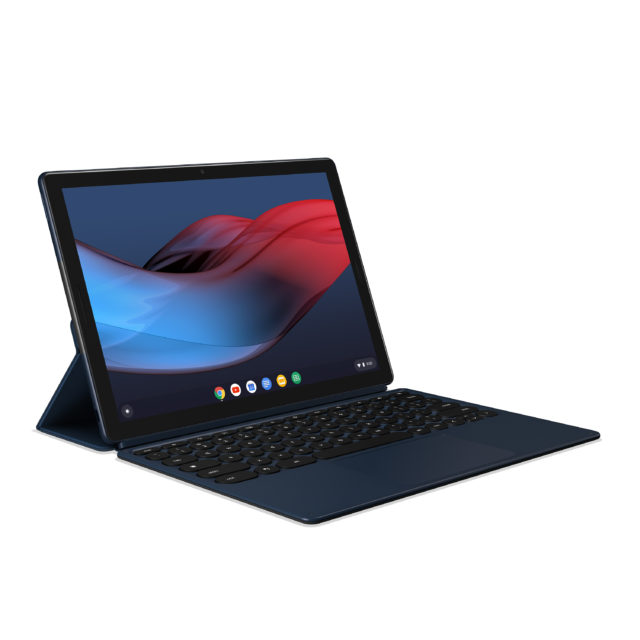 Pixel Slate is the first Pixel-branded tablet from Google, which aims to bridge a desktop experience with a tablet device.
The tablet uses the company's Chrome OS – previously seen on its Chromebook laptops.
A camera is featured on the back and front at 8-megapixels, with the one on front adopting a wide-angle lens aimed at helping users during video chats.
The Pixel Slate is available from £549 and goes on sale on November 22.
Google also revealed a clip on keyboard for the device, that retails at £189.
Google Home Hub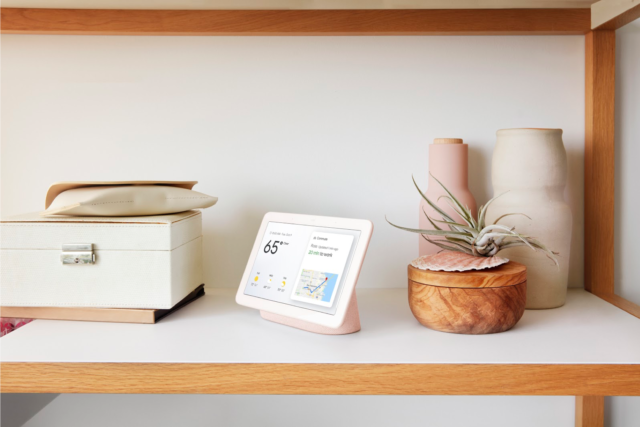 The Google Home Hub is Google's take on a central smart home control powered by your voice and incorporating a screen, much like Amazon's Echo Show.
Access and control of your existing smart home features – whether it be lighting, cameras, or a thermostat – are built into Home View, keeping them all in one place.
It can also be used for Google's other products, such as YouTube, so you can follow a recipe and navigate through the instructions with your voice, taking out the risk of mucky fingers on the display.
The Google Home Hub costs £139 and will be available from October 22.