A free-roaming multiplayer VR zombie experience is coming to the UK
A free-roaming virtual reality zombie shooter experience is coming to the UK just in time for Halloween.
Zombie Survival is landing in Nottingham's intu Victoria Centre from October 19, offering players the chance to work together with friends against a horde of hungry zombies infected with a deadly virus.
The immersive experience is the latest free-roaming set-up of VR, doing away with the wires and cables that tend to limit home devices such as PlayStation VR, and instead opting for military-style backpacks loaded with motion tracking sensor technology.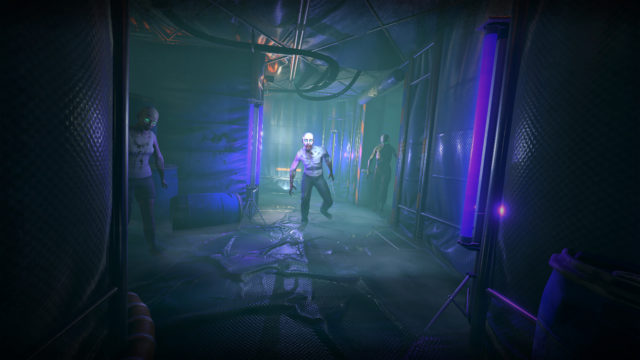 Zero Latency, the company behind the experience, is offering 15 and 30 minute sessions in the game for up to eight players, starting from £19.95 per person, in a 180-sq metre e-sports arena.
"There's a growing appetite for cutting-edge, socially engaging VR experiences and the games we offer cater to a wide audience from avid-gamers to first time visitors, but at the heart of every game is a family fun adventure," explained John Lilley, Zero Latency's chief experience officer.
Zero Latency, which already operates 19 venues in locations including the US, Tokyo and Lisbon, have developed a number of other VR gaming experiences including Singularity, tasking players with investigating a secret military space station filled with killer robots and rogue drones.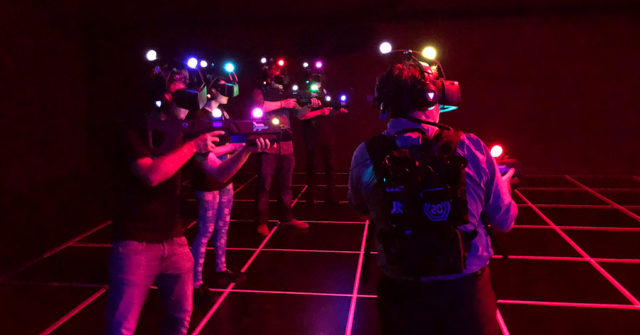 Engineerium is described as an avatar-like fantasy VR world, that transports participants through a series of maze challenges.
Earlier this year, a pop-up Star Wars: Secrets of the Empire VR experience arrived in London, offering fans of the popular movie franchise a unique chance to play alongside some familiar characters.