Samsung lays out plans to connect every device
Samsung wants to create an "ecosystem" of connected devices across phones, tablets, wearables and appliances as a way to stand out from its rivals.
The technology giant has unveiled a new range of devices – the Galaxy Note 9 smartphone, Galaxy Tab S4 and Galaxy Watch – as it looks to fight off competition from Apple and Huawei.
Conor Pierce, the company's vice president for mobile and IT in the UK and Ireland, told the Press Association he welcomes competition from other firms, calling it an "opportunity" to bring in new customers.
"It is a huge moment for us but I don't think just for Samsung, more importantly for the market – for choice for the consumers," he said.
"With the new devices, I think it's our first real opportunity to show an ecosystem approach rather than just talking about a single device. That's an opportunity but it's also a responsibility to try and help people understand that it's not just about a single experience, it's about a connected experience.
"I think the market itself needs fresh air – it's quite stagnant. Obviously, there are new players there – the more competition, the more energy in the market, the more you help wake up a sleeping base so it just adds a good opportunity."
Samsung's latest smartphone, the Note 9, comes with a built-in stylus that can be used to remotely control presentations running on a screen via the phone, while its new Tab S4 tablet has a feature called DeX which turns the operating system into one similar to a desktop computer for users who find that more productive to work with.
The company has also recently previewed a new smart speaker, which features the company's artificial intelligence-powered assistant, Bixby, enabling it to answer queries.
The Korean firm has been keen to champion the idea of the internet of things (IoT) – where all internet-connected devices are able to communicate and work together.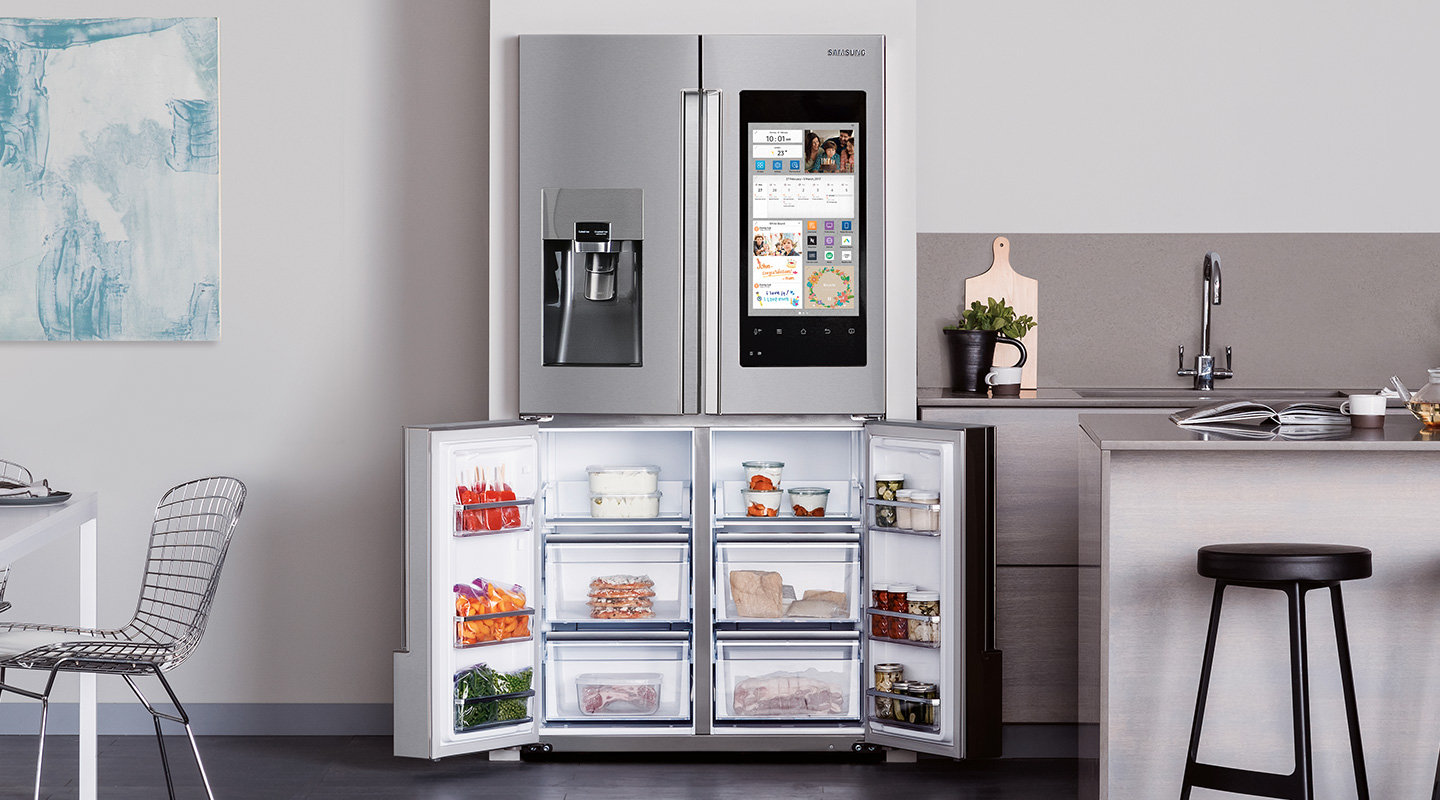 It owns smart home firm SmartThings, and many of Samsung's home appliances can connect to the internet and be controlled from a smartphone.
The company has also previously stated plans to make all its devices connected and "intelligent" by 2020.
Mr Pierce said an open platform where any device could talk to any other – regardless of who makes it and what software it runs – is the next step for the electronics industry.
"We have an overarching strategy which means that we're platform-agnostic, brand-agnostic and device-agnostic," he said.
"We're saying 'this is an open ecosystem' – people want choice, they want freedom and independence. We want them to have the opportunity to go and have a particular TV, for example, and connect it through SmartThings.
"That excites me – having been in the business a long time – because I believe that's the next wave of progress – that connected, seamless ecosystem. It will allow an amazing connected IoT platform, but we are still to see how consumers will engage with it."