Alexa loses out to Siri and Google Assistant in IQ test
Amazon's virtual assistant Alexa isn't as smart as some of her rivals when it comes to answering questions, researchers have found.
US firm Loup Ventures asked Alexa – and rival virtual assistants Siri, Google Assistant and Cortana – 800 questions as part of an IQ test.
The results showed the Google Assistant was the best performing of the artificial intelligence-powered helpers, answering 86% of questions correctly, and understanding all 800.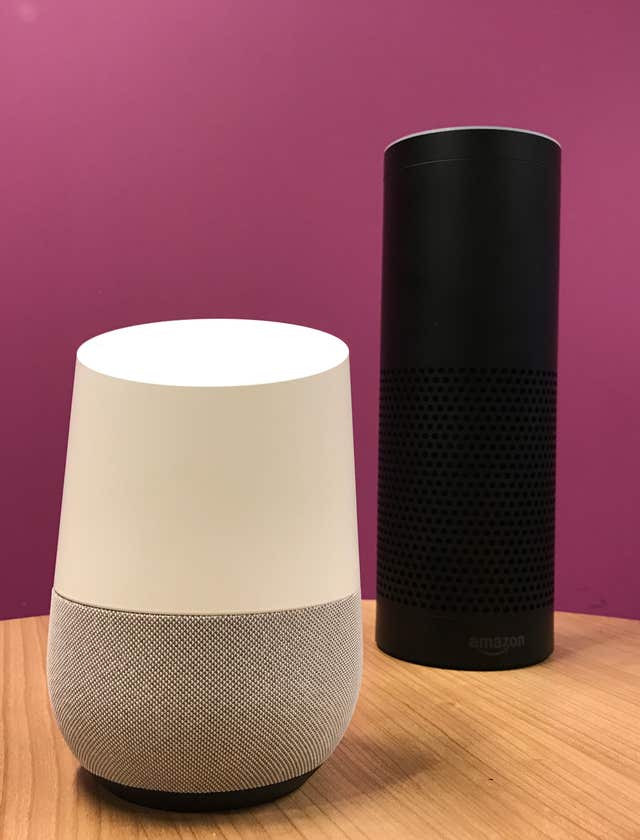 Despite some criticism of its performance as a smart assistant, Apple's Siri was second, getting 79% right and understanding 99% of the questions.
Alexa was third, answering correctly 61% of the time and understanding 98% of queries.
Microsoft's Cortana, which is the least prominent of the current generation of virtual assistants, was last on the list, only answering correctly 52% of the time.
All the assistants can be found in dedicated smart speakers, as well as on smartphones and other devices.
The questions were split across five categories to widely test the devices on a range of skills, such as commerce, navigation, information and command.
The researchers said it was worth noting that almost every misunderstood query or question involved a proper noun – often the name of a town or restaurant.
"Both the voice recognition and natural language processing of digital assistants across the board has improved to the point where, within reason, they will understand everything you say to them," the report said.