London gets its own giant meat shack in honour of Monster Hunter: World
Part of London has been transformed into a hunting lodge to mark the launch of the latest chapter in the Monster Hunter video game series.
Monster Hunter: World goes on sale on Friday on PlayStation 4 and Xbox One, and as you might have guessed revolves around the idea of hunting down monsters and crafting new tools from those you catch.
Part of that involves eating some of the monstrous meat players get their hands on, and with that in mind Capcom has opened a meat shack pop-up in London's Flat Iron Square, complete with huge platters and a giant monster skull, based on the game's "king of the skies" Rathalos.
The dragon-like creature also lends its name to the enormous burger being served at the shack, which is on the menu alongside giant meat platters inspired by barbecues in the game.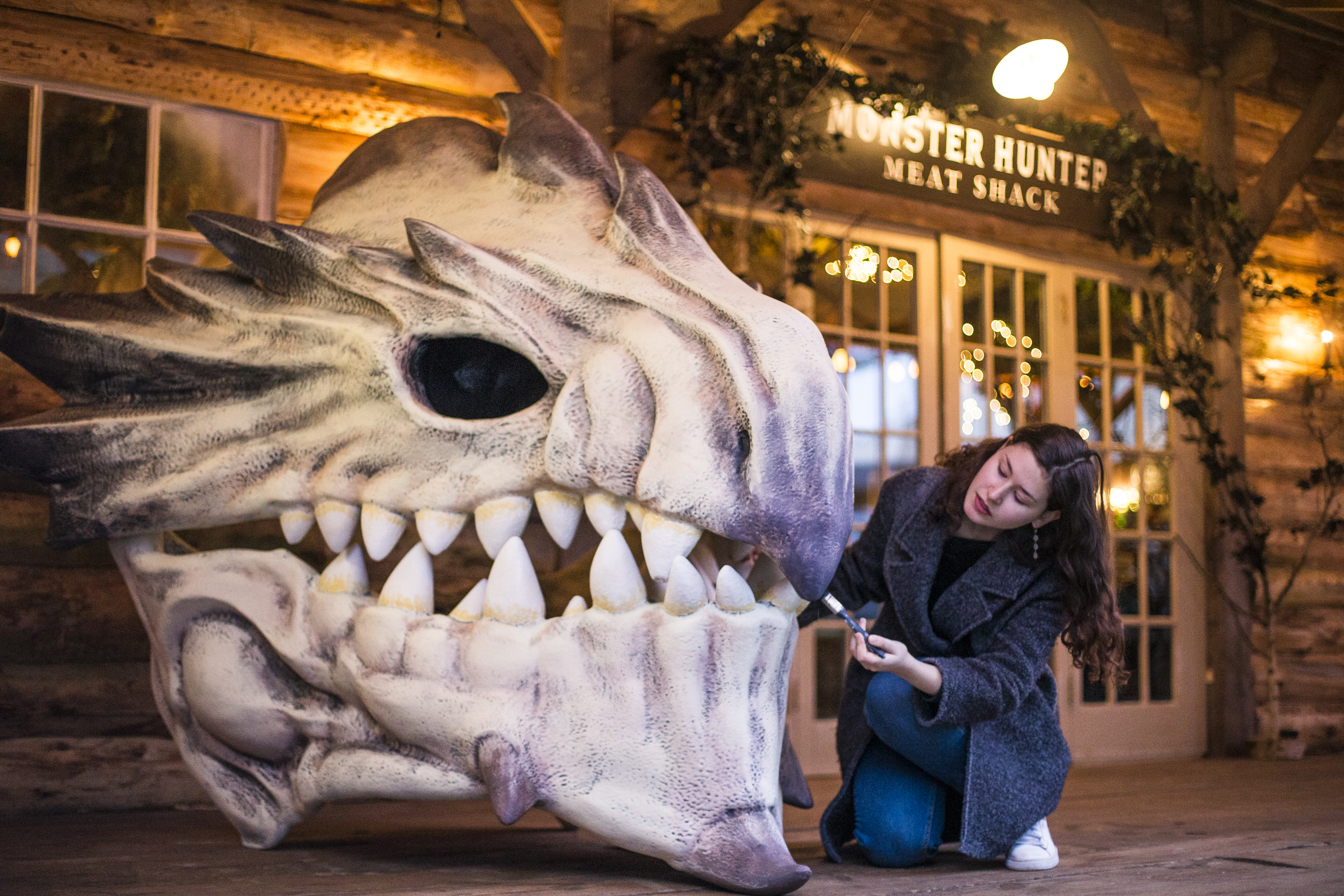 Visitors can also play the new game – and meet some virtual dragons of their own – on one of the several consoles running the game that are also inside the fantasy hunting lodge.
The whole experience is completely free and open to anyone over the age of 16, with tables of up to four each getting a meat platter or giant burger as well as a side and a drink.
The shack is open until Sunday.