Meet the Pumputer: A pumpkin that can send emails and even tweet
When advertising student Ruthie Edwards was asked to carve a pumpkin for her class, she took things to a whole new level – but it didn't go down well with her teacher.
The Pumputer is a working portable computer, complete with 7-inch LCD screen, chargeable USB battery and PumpkinOS – a fake operating system (OS) designed by Ruthie, which lets her browse the internet, write emails and even play games.
"The whole thing cost about 80 dollars (£60.54), making it not only the coolest Jack-o-Lantern on Earth, but a practical and beautiful personal computer," Ruthie, 28, told the Press Association. "Except for the whole rotting thing."
While it sounds incredible, and has been shared widely online, the motion designer said her masterpiece wasn't well received by the professor on her advertising course – who teaches creative thinking and set the pumpkin-carving task.
"I don't know if I got an F yet, but the professor didn't like it when I presented in front of class," she said. "They didn't seem to understand it, or just thought I'd stuck an iPad in a pumpkin."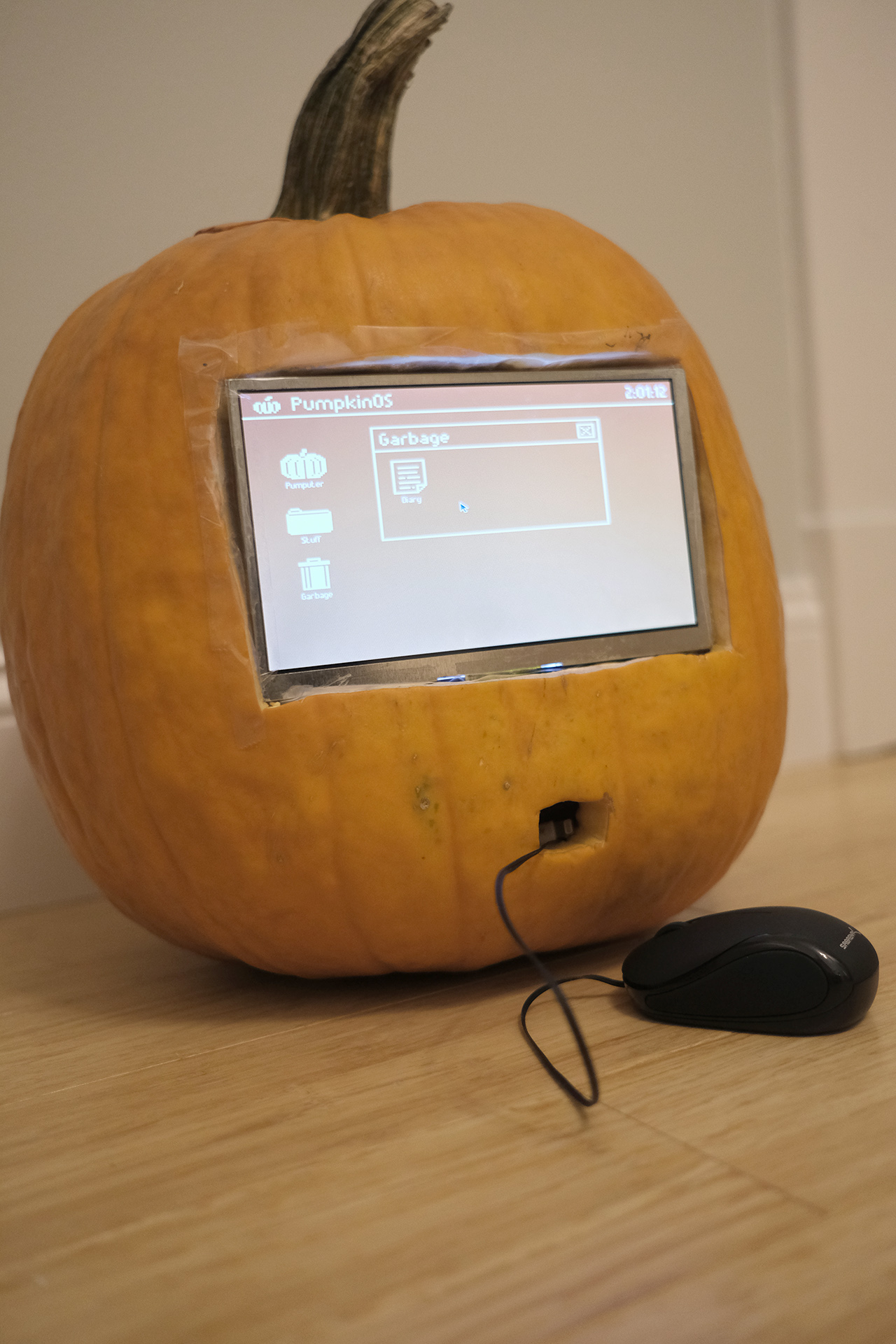 The Pumputer holds a Raspberry Pi 3B, and PumpkinOS actually runs Raspian, a Linux distro for the mini-computer.
"It's an actual battery-powered microcomputer with PumpkinOS, so I explained myself and he baulked a little and eventually got me to admit it's a fake OS," said Ruthie, from Virginia, USA.
"Of course it's a fake OS, only crazy people make real OSes."
Any pumpkin capable of tweeting has got to be worthy of an A – keep up that Halloween spirit, Ruthie.