Google Maps now offers a tour of the solar system
We may still be decades, if not centuries, away from our dreams of becoming space tourists but thanks to Google Maps, we can now explore parts of the solar system without having to leave our sofas.
The service already includes Mars, the Moon, the International Space Station and, of course, Earth, but now the tech giant has added a bunch of new giant rocks to explore on our phones and PCs.
You can have a look around Venus, Mercury and Pluto and zoom in on moons Ceres, Io, Europa, Ganymede, Mimas, Enceladus, Dione, Rhea, Titan and Iapetus.
The tech giant used data collected from space agencies Nasa and Jaxa (Japan Aerospace Exploration Agency) as well as the European Southern Observatory (ESO) and the National Oceanic and Atmospheric Administration (Noaa).
Unlike Earth and for obvious reasons, other parts of the solar system understandably do not have the Street View feature so you won't be able to get that on-ground perspective.
But as Stafford Marquardt, Google's product manager, points out in a blog post, you can "explore the icy plains of Enceladus, where Cassini discovered water beneath the moon's crust – suggesting signs of life" or "peer beneath the thick clouds of Titan to see methane lakes".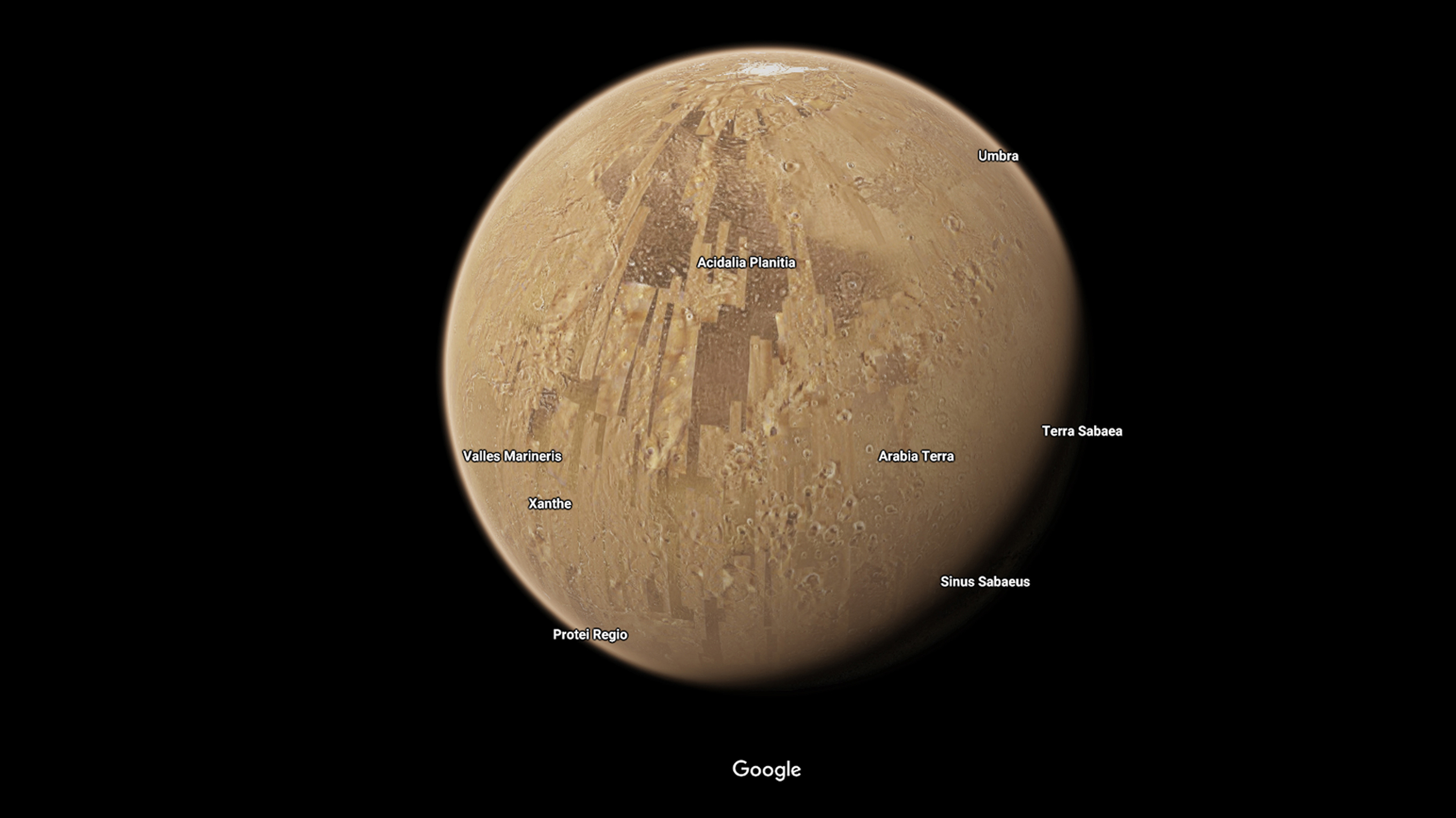 "The fun doesn't stop there – we've added Pluto, Venus, and several other moons for a total of 12 new worlds for you to explore," he adds.
"Grab your spacesuit and check out the rest of this corner of the galaxy that we call home."
Missing from the planet list are Jupiter, Saturn and Neptune, but with data from the Cassini mission still being analysed and Jupiter probe Juno still collecting data, chances are we won't have to wait too long.