Fully driverless cars will be here by 2030 according to one senior engineer
Completely autonomous cars capable of moving without any human input will be on the roads by 2030, a senior engineer at the Hyundai Motor Group has said.
Jaeyong Um from the Korean car giant's research and development team said the company believes automated cars will eventually think like humans when on the road.
But he acknowledged that a dread of driverless cars was increasing among road users and security issues must be addressed for the technology to succeed.
In a presentation at the company's research and development centre outside Seoul, Mr Um said government, academia and experts from research and industry "must collaborate" to help improve the technology.
The Motor Group – comprised of Hyundai, KIA and Genesis – is one of several car and technology companies investing in the development of autonomous cars, and has a licence to test such vehicles in the US state of Nevada.
He predicted that by 2030, the technology could reach a stage where human passengers are completely passive inside a car – with not just their hands off the wheel and eyes off the road, but their "mind off" during the journey.
However, the engineer cited security issues and concerns over the ability of hackers to gain remote control of autonomous vehicles as one of several key challenges the industry must overcome.
Mr Um also said further development of artificial intelligence (AI) was needed to reach the performance levels required in a driverless car.
The final vision of which was a "hyper-connected, intelligent car", he said.
Mr Um said he believed KIA and other car firms were taking a more considered approach to driverless cars than that of Google parent company Alphabet and its Waymo venture, as well as Uber.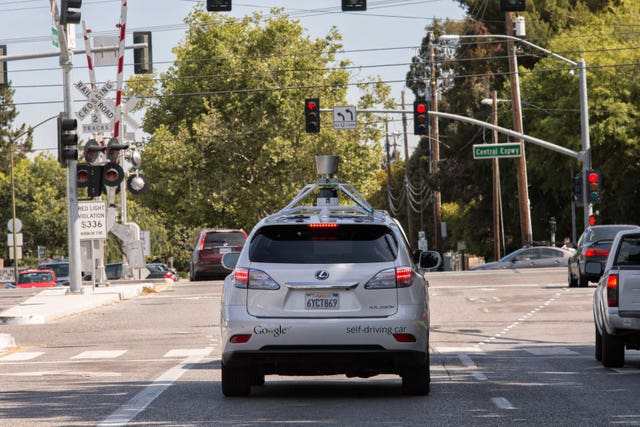 "Automotive firms are taking an evolutionary approach to automated driving, while IT firms are taking a revolutionary approach," he said.
He said that while technology firms were quickly looking to build fully autonomous cars, KIA was approaching that goal more steadily by gradually introducing "assistive driving" features to its cars over time.
The company already has advanced driver assistance systems (adas) in place and under development for its cars, which include blind spot alerts, remote smart parking and autonomous emergency braking systems to prevent collisions.
The car giant's eighth annual Idea Festival, where engineers showcase concept technology created in their spare time took place on Thursday.
Sympony, a system that alerts drivers with hearing impairments to horns and sirens as well as translates voice calls into sign language on an in-car display, was named this year's winner.