Augmented reality animals come to life in this futuristic London exhibition
Londoners have been given a spectacular snapshot of the future of art, with an installation that uses augmented reality to bring itself to life.
Animal conservationists The Aspinall Foundation have joined forces with the London's Broadgate and the design house Marokka to produce a stunning technology-driven exhibition called WILD LIFE, where viewers can interact with giant animal sculptures using their mobile phones.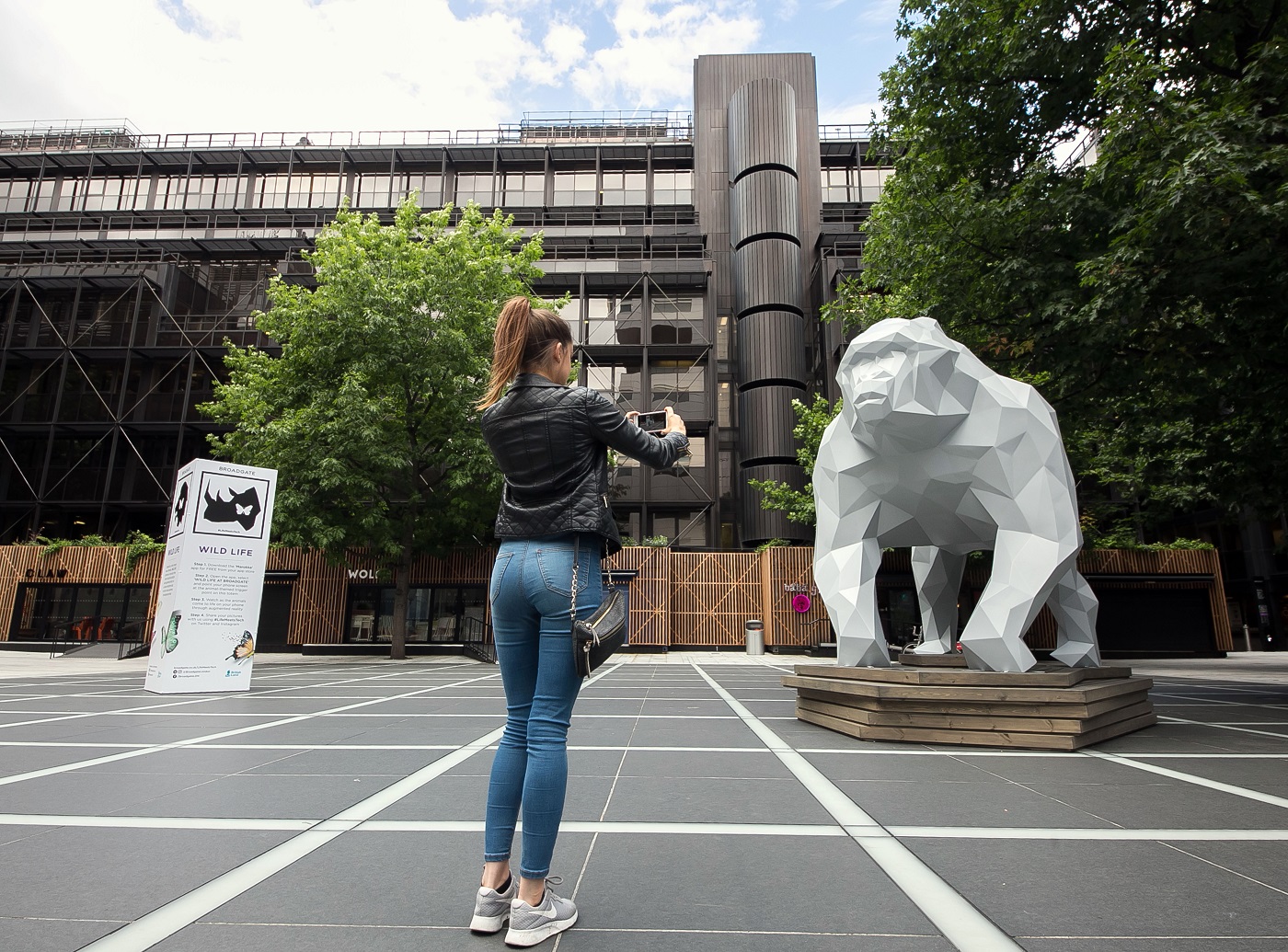 Passers-by in the Broadgate area of the City of London's financial district may well spot an imposing gorilla in Finsbury Avenue Square, but the exhibit only reveals itself in full with the aid of Marokka's free smartphone app.
The gorilla, nicknamed Gus, will then be joined by an augmented reality giraffe, elephant, rhino and lion, who spring into action as visitors point their phone at various "trigger points" across the square.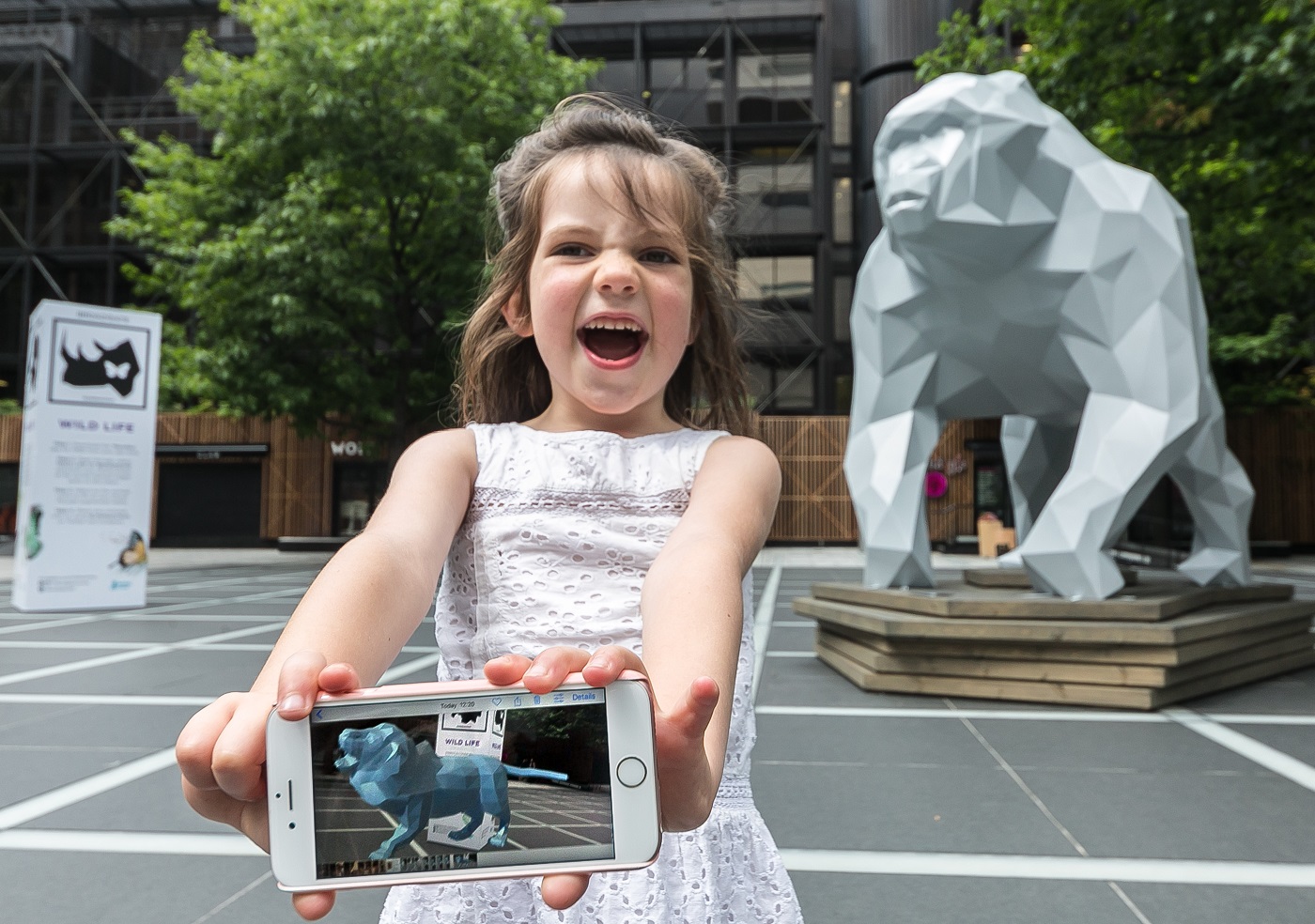 Commercial Director of Marokka, Joe Cocozza, said: "We relished the challenge of recreating one of our sculptures on this scale for Broadgate, and using AR technology to enhance the physical experience.
"'Gus the Gorilla' works as a design thanks to the magnificence of the gorilla as an animal, so it is a privilege for us to partner with The Aspinall Foundation and help raise awareness of their amazing work."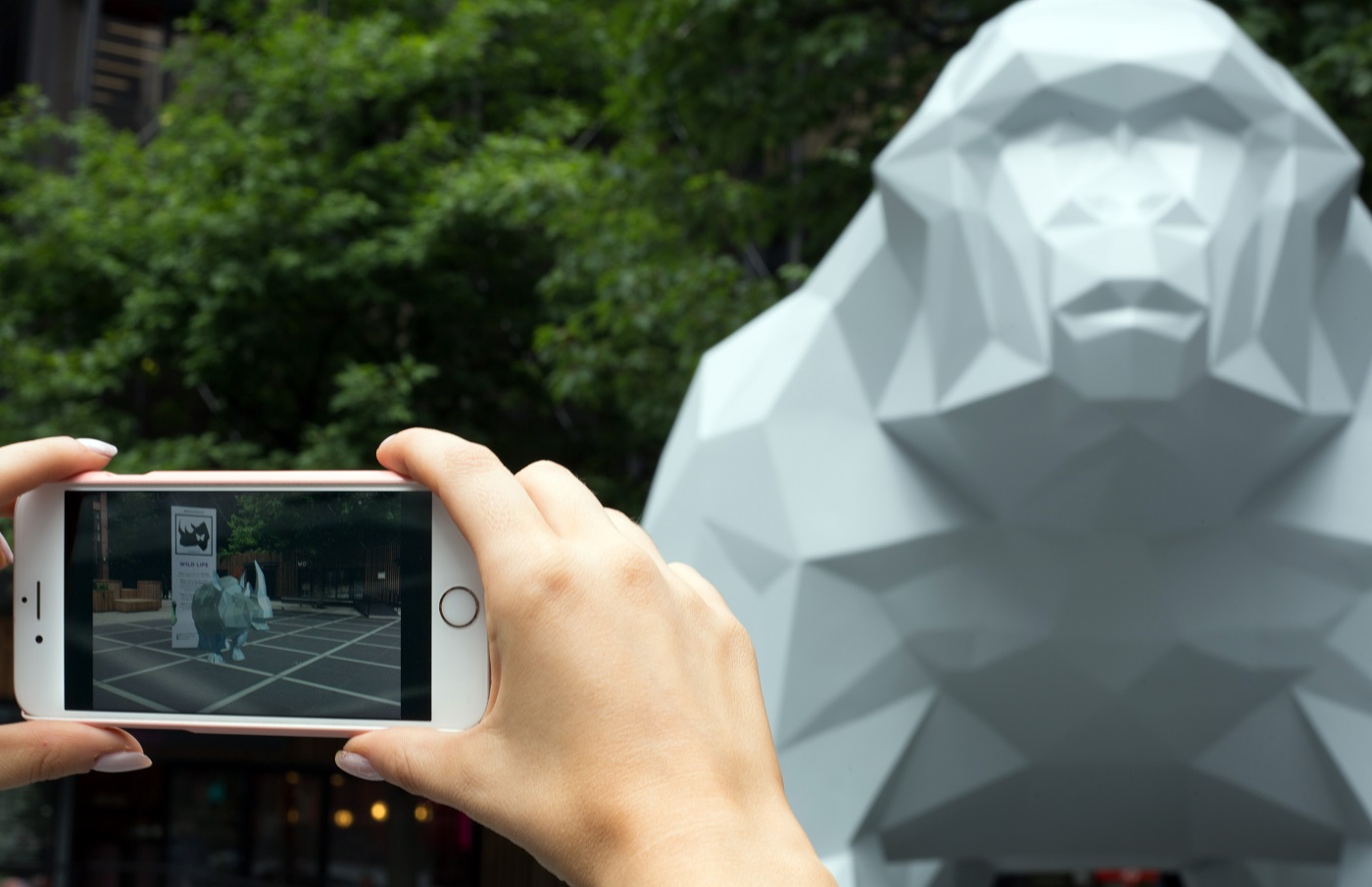 The exhibition aims to raise awareness for the necessity of new technology in the preservation of wildlife populations across the world, including through the use of trackers and camera traps to monitor their well-being.
The innovative artwork will remain in place throughout the London Design Festival until September 24, so there's still plenty of time to get down and have a peek.