Deliveroo recycles unused kitchen gadgets into delivery bicycle
Takeaway app Deliveroo has created a fully-functioning delivery bicycle made out of recycled kitchen gadgets, as research from the tech firm claims the average UK house now contains 34 unused kitchen tools.
The food ordering platform might argue that its success has led to many abandoning their kitchens for their smartphones instead.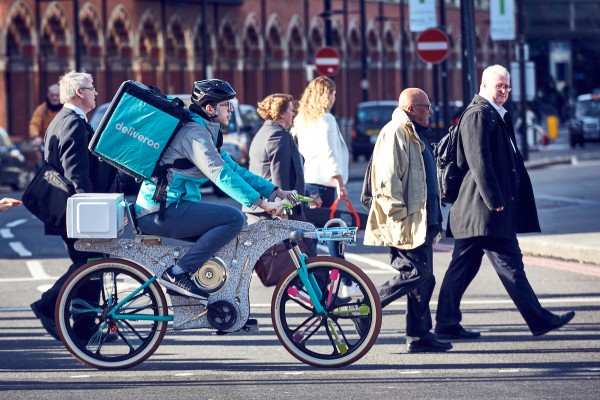 The Upcycle, as the firm calls their recycled bike, is made from a range of kitchen utensils and will be used to actually make deliveries from this week, joining the 12,000 other bikes the app currently has in the UK.
It was designed in collaboration with Sean Miles, an engineer at Design Works.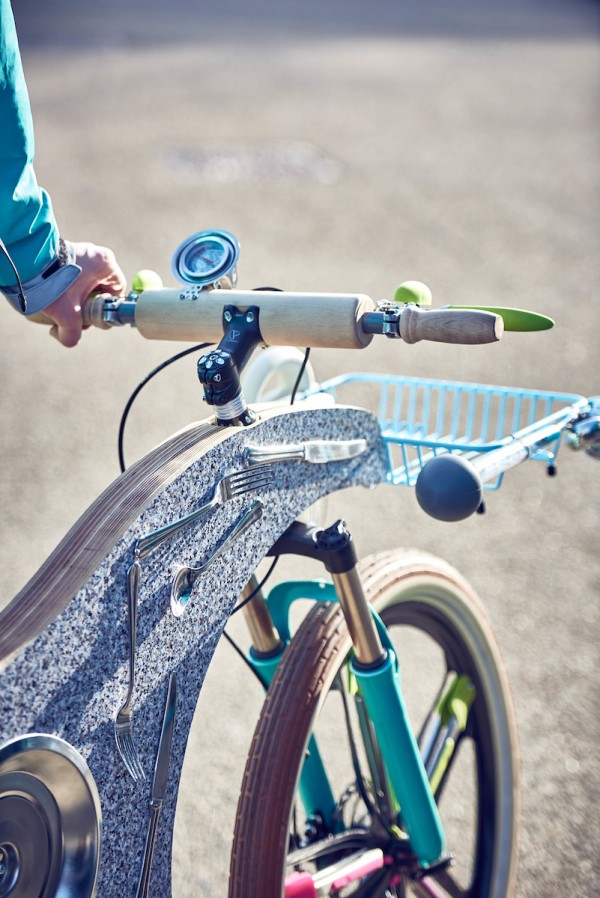 Among the items used to build it are biscuit-cutters, whisks and blenders – all of which are among the least used items according to Deliveroo. The bike also features a storage area constructed from an old microwave.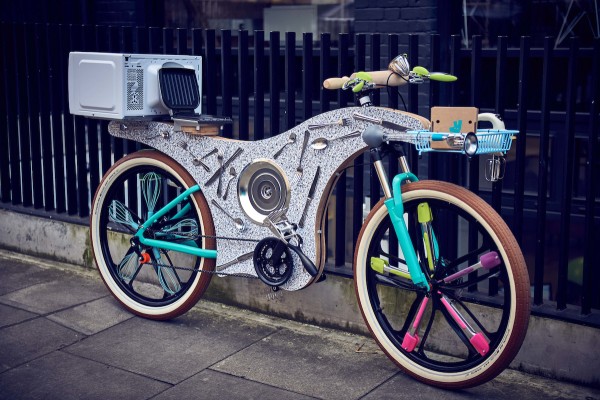 According to Deliveroo's survey, slow cookers, pizza cutters and pastry brushes are also among the most unloved kitchen gadgets in our homes.
The research also found that on average, there's around £267 worth of wasted kitchen gadgets in every home in the UK.