Health Secretary leads roundtable in bid to find cure for motor neurone disease
The Health Secretary has met leading academics in a bid to speed up the process of finding a cure for motor neurone disease (MND).
Steve Barclay sat down with researchers, charities and patients at a roundtable on Thursday which identified how scientists, the Government and charities can work together to find a successful treatment for the debilitating condition.
The NHS app will also be updated on Friday to make it easier for people to use it to view and take part in MND and other health research, including studies that test new treatments using interviews and surveys.
After the roundtable, the Health Secretary visited King's College Hospital MND Care and Research Centre in Camberwell, London – which was the first such centre in the country.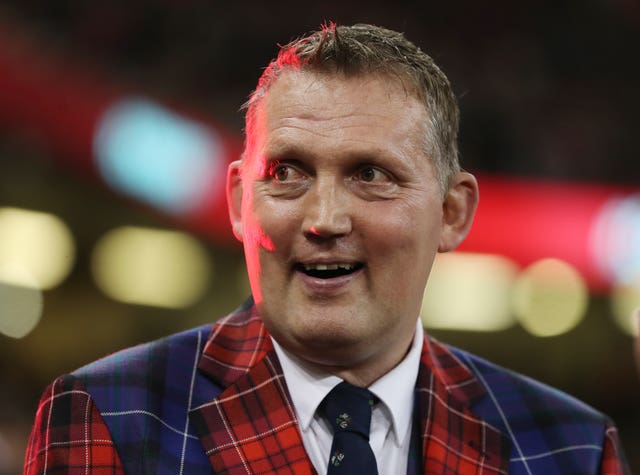 Charities that took part in the roundtable included the Name'5 Doddie Foundation, which was set up by former Scotland rugby player Doddie Weir, who revealed his diagnosis in 2017 and died last year.
Mr Weir helped raise awareness of it recently alongside former rugby league player Rob Burrow, who was awarded an MBE for his work around the condition.
The disease causes most sufferers to slowly lose the ability to walk, dress, write, speak, swallow, and breathe – and their life span is shortened.
The Government says that since it cut red tape in December 2022, £29.5 million of the £50 million pot was immediately injected through specialist research centres so NHS patients could benefit from cutting-edge treatment and medicines.
Clinical trials such as one into the drug tofersen, which was developed by a team at the Sheffield Biomedical Research Centre, are said to be promising – and the drug is believed to slow the progression of the disease in some patients.
The roundtable also discussed how an extra £2 million which may be in the pipeline could be used to help understand the condition's underlying causes so treatments can be developed more quickly.
Dentist and former Penzance football player and manager Dean Mooney, 52, says his life changed dramatically since he was diagnosed and has urged others with the condition to take part in research.
He said: "There's a lot of talk in the media about a potential treatment for motor neurone disease.
"Let's be real – it probably won't benefit me in my lifetime, but if I can spare anyone else having to go through this, I'll do whatever it takes to help get that research over the line."
Mr Barclay said: "Motor neurone disease can have a devastating impact on people's lives, and I'm working with leading researchers to accelerate research and help find a cure as soon as we can.
"We are making sure funding gets to researchers as quickly as possible. I encourage people in England to sign up to research via the NHS App and join our ever-growing UK-wide register Be Part of Research."
Professor Lucy Chappell, CEO of the National Institute of Health and Care Research, said: "We need to work together to ensure that high quality research is funded, so breakthroughs can reach patients as quickly as possible.
"MND patients have shown the value to us all of taking part in research and I am excited that we are now making it even easier for people in England to register their interest in research via the NHS App and Be Part of Research."