Turner sunrise watercolour expected to fetch more than £600,000 at auction
A JMW Turner watercolour painting from his later years is expected to fetch more than £600,000 when it goes under the hammer next month.
Sunrise Over The Sea features bold colours of yellow, orange and blues to capture the changing sunlight over what is thought to be Margate seaside.
It will be sold at Christie's auction house on July 4 as part of their Old Master and British Drawings and Watercolours sale, with an estimated price tag of £600,000 to £800,000.
The artwork is believed to have been created by the British artist in the later years of his celebrated career before he died in 1851 aged 76.
Turner's earliest connection with Margate can be traced back to the 1780s, when he was a teenager, but it was from the early 1830s that the artist revisited the seaside on the north coast of Kent while he was researching scenes for artwork and became a regular visitor.
The Turner Contemporary art gallery in Margate now sits on the site of the boarding house where Turner stayed during his visits and the gallery is inspired by the life and work of the artist.
His Sunrise Over The Sea artwork was previously owned by Turner's landlady in Margate, the twice-widowed Sophia Caroline Booth.
Art collector Walter Brandt, who focused upon British watercolours, later acquired the piece.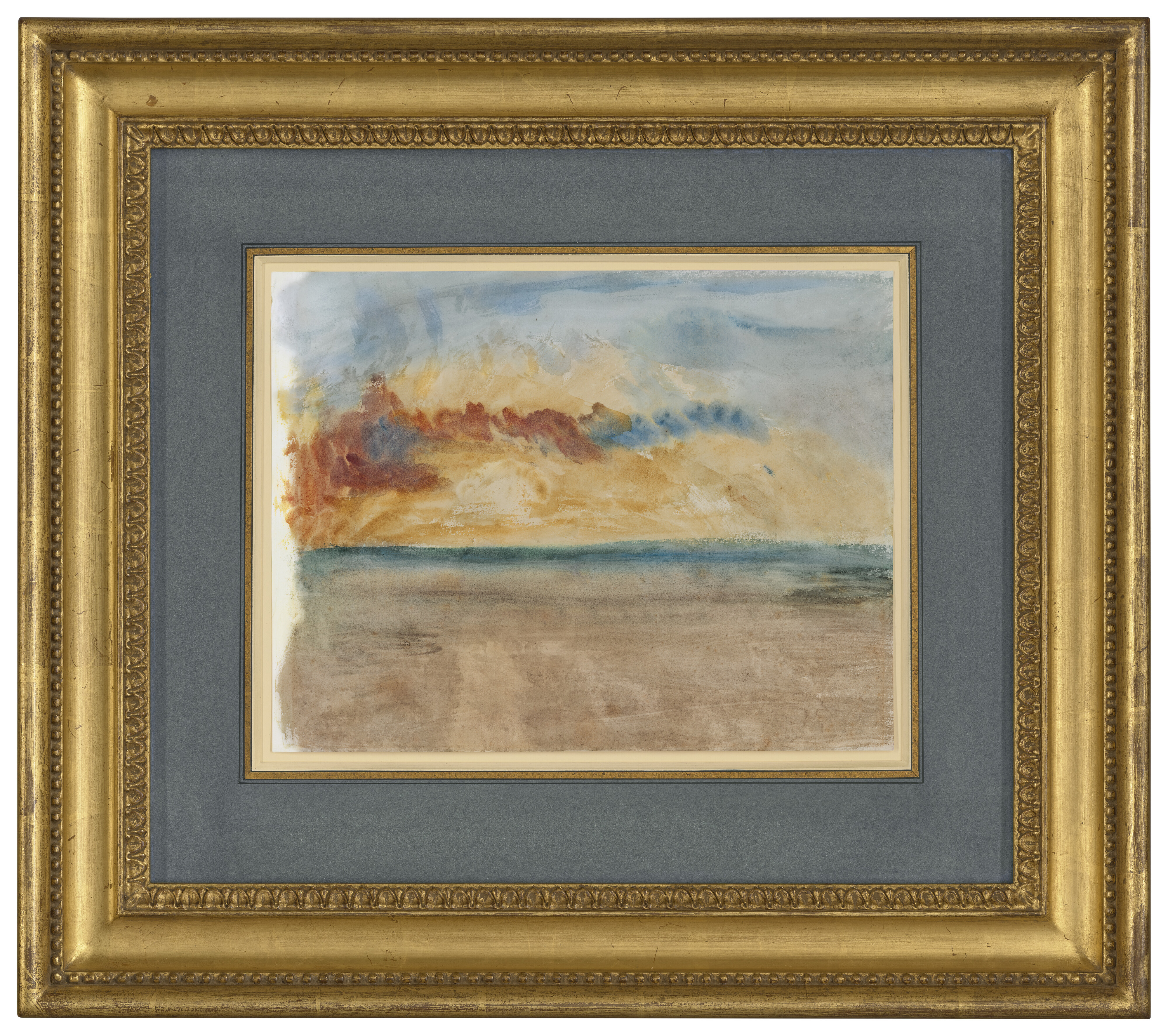 Harriet Drummond, international head of British drawings and watercolours at Christie's, said: "This remarkably well-preserved and ravishingly beautiful drawing is an exceptional example of the boldly expressive watercolours Turner made in his final years.
"Previously dated to the later 1820s, it is has now been associated by Ian Warrell for the first time with sheets of one of the 'roll' sketchbooks that were broken up and dispersed after Turner's death.
"Turner deployed these lightweight books on many of his later travels in the early 1840s, notably in Germany, Venice and the celebrated final tours of Switzerland.
"In this instance, the dismantled book can be placed in the sequence of sketchbooks used during the summer of 1845, overlapping in its focus on cloudy skies over the sea with the contents of the 'Channel' sketchbook at the Yale Centre for British Art, and several of those in the Turner Bequest at Tate Britain."
The painting will be on public view at Christie's New York from June 10 to 14 before being part of the Classic Week pre-sale exhibition in London, on view from July 1 to 4.