Full Monty TV spin-off does not shy away from austerity, says Robert Carlyle
Full Monty star Robert Carlyle says the new TV spin-off of the 1990s surprise hit movie does not shy away from highlighting how "the whole infrastructure of the country has been chipped away" by austerity.
Carlyle joined the others stars, including Mark Addy, Steve Huison and Lesley Sharp, on the red carpet in Sheffield for the UK premiere of the eight-part series set to air on Disney+ later this month.
The new TV comedy is set 25 years after the action of the 1997 film, which introduced the world to the group of six unemployed South Yorkshire steel workers who turn to stripping to make ends meet.
Asked if the political messaging of original shoestring budget production has survived the move to Disney, Carlyle said: "Absolutely. In that respect, it's exactly the same.
"And congratulations to Disney for going along with that.
"You cannot separate the politics from the Full Monty. It's impossible.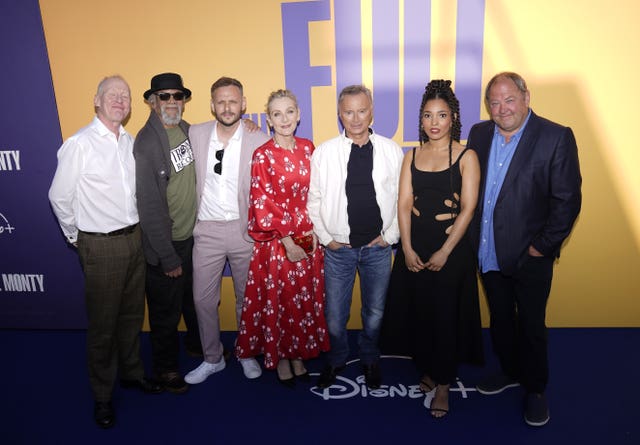 "These men, 25 years on, have lived through what everybody in this country has lived through, 25 years, near enough, of austerity.
"Their whole being has been chipped away, the whole infrastructure of the country has been chipped away.
"And that's there for sure."
Speaking outside Sheffield's famous Leadmill club, Carlyle said the production has not shied away from any of these issues.
He said: "To be honest with you, I don't think myself or any of the boys would have done it, if it had.
"And, certainly, Simon Beaufoy, wouldn't have attempted to write it. There's no way they have could do that."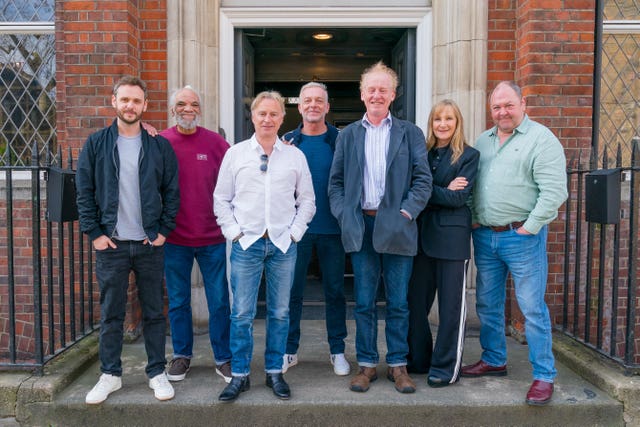 Carlyle said writer Beaufoy had been asked for years about making a film sequel but had always turned down the idea.
However, when Beaufoy got in touch about an eight-part series set 25 years later, "that was it, there was nothing else he had to say, I thought 'absolutely'."
Asked about the cast all agreeing to take part again, the 62-year-old said: "I think that shows how much love we all had for the project and how much love we had for each other.
"It was an absolute pleasure to work with those guys the first-time round and it was exactly the same the second."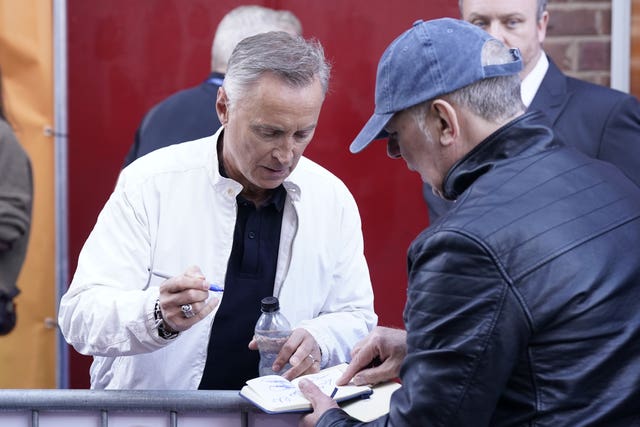 He said he decided to watch the original film again, for the first time years, before filming on the TV show started and had only intended to watch the first 15 minutes.
Carlyle, who reprises his role as Gaz, said: "But I watched the whole thing, sat all the way through. And it was fantastic because it gave me a different perspective on the thing.
"I looked at it through entirely different eyes and was able to see that this little film has got a heart, this film's got legs and I can understand why people love it so much, and have done for 25 years."
Mark Addy, who plays Gaz's mate Dave, said joining the project was a "no brainer" once he found out the others were interested.
Addy was also asked whether the film retained its political punch.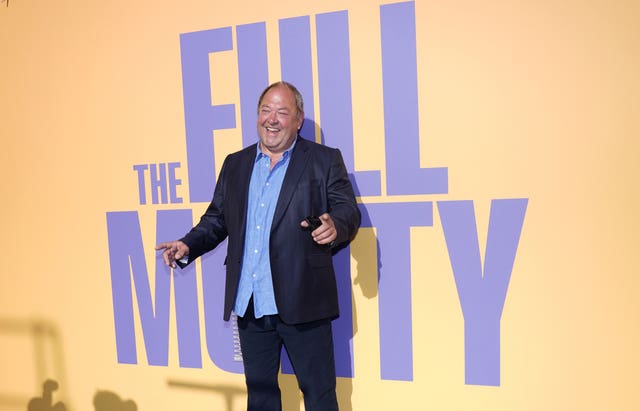 "Well, the first episode is called Levelling-Up, the second episode is called Supply Chain Economics…. it's political, it's completely political, as was the Full Monty."
Addy said: "This series explores all facets of society, the care system, the NHS, food banks – food banks in 2023.
"So, it's like we've come full circle and we're back to square one – what are people going to do to get through this?
He said: "We can maybe give them a little bit of hope and a few laughs on the way. But there are tears as well."
Wim Snape, who played Gaz's son Nathan as an 11-year-old in the 1997 film, said he was thought it was a joke when he first got the call about doing the Disney spin-off.
Snape said he remembered the premiere of the original film was at Sheffield's Crystal Peaks shopping centre, which was a low-key start for a movie which ended up being nominated for a best picture Oscar, just being pipped at the post for the big prize by James Cameron's Titanic.