Ex-BBC presenter 'bullied' after raising concern over role being changed
Former BBC TV presenter Donna Traynor faced "bullying and harassment" after she raised a grievance about a plan to change her role at the corporation, an industrial tribunal has been told.
Ms Traynor's barrister told the tribunal in Belfast she had been a victim of age, sex and disability discrimination after the proposal to move her to a radio position several days a week in 2019.
The former Newsline presenter is taking a tribunal against the BBC and its Northern Ireland director Adam Smyth.
She resigned in November 2021 after nearly 33 years at the broadcaster.
In his opening statement, barrister Patrick Lyttle KC told the hearing that Traynor had been contracted to present the Newsline TV show five nights a week and had had a number of successful appraisals.
Mr Lyttle said that in December 2018 she was appraised by then head of news Mr Smyth and was told "her role as a BBC Newsline presenter would not be diminished".
But the barrister added that his client later became a victim of "age discrimination, sex discrimination and disability discrimination".
He added: "Over the course of a year we say the complainant was treated in a manner that amounted to bullying and harassment."
The hearing was told that in June 2109 Ms Traynor was informed of a voluntary redundancy process for presenters at BBC Northern Ireland who were on TV and radio for 30 minutes or more on weekdays.
The process led to veteran presenters Noel Thompson, Wendy Austin, Seamus McKee and Karen Patterson leaving the corporation. Ms Traynor did not apply for redundancy.
But Mr Lyttle said that within weeks BBC Northern Ireland was advertising for two full-time presenters.
He said: "This raises the suspicion that this was a ruse to ease out the older presenters – this was age discrimination."
Mr Lyttle told the hearing that later in 2019 a meeting was held between Ms Traynor, Mr Smyth and a representative from the HR department at BBC Northern Ireland.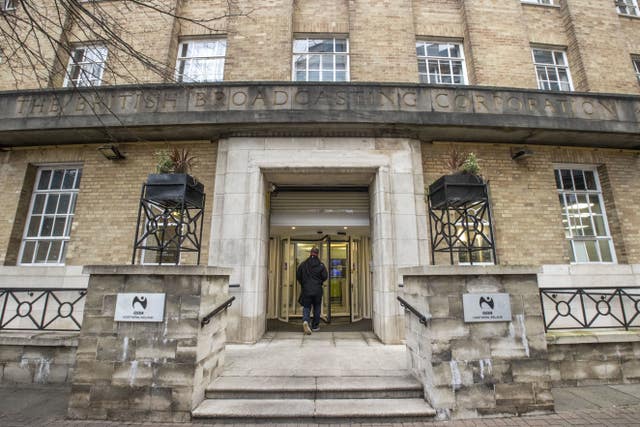 He said Ms Traynor was told of a proposal to move her from the Newsline TV programme to presenting the Evening Extra radio programme several nights a week on a rota basis with Tara Mills, alongside a male presenter.
Mr Lyttle said this was a "clear case of sex discrimination" because the BBC wanted a female presenter on Evening Extra to attract more women listeners.
He said: "In this day and age it is incredible how this sort of approach could be conducted."
The barrister said the plan was presented to Ms Traynor on her 55th birthday.
He referred to the notes of follow-up meetings where Ms Traynor expressed her unhappiness with the plan and refused to accept it.
She later raised an official grievance.
Mr Lyttle referred to a meeting where Ms Traynor said she was being used to "settle a gender imbalance" issue at Radio Ulster.
She said: "If I was Donald Traynor he would not be moving me to Evening Extra."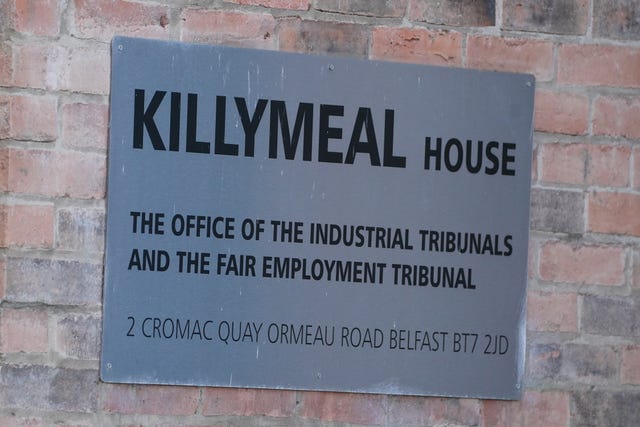 Mr Lyttle said an internal grievance process carried out by the BBC in 2020 was a "complete whitewash", adding: "It was not a genuine hearing of the grievance, it was protecting Mr Smyth."
The barrister said Ms Traynor had repeatedly raised concerns about the fact she is deaf in her left ear and would not be able to work on radio.
He said his client had explained "time and time again" that she needed to be able to see who was speaking to her and was also concerned about wearing headphones.
Referring to Mr Smyth, the barrister said: "His aim was to move Donna Traynor from TV, two to three days a week to radio, irrespective of her disability."
Mr Lyttle said that for several months in 2021, Ms Traynor was brought to meetings where she was asked if she could do a radio trial.
He said there was a "clear refusal to make reasonable adjustments" for her disability, adding: "They pursued her relentlessly for months, they threatened her, they harassed her and they bullied her."
The barrister added that between June and August 2021 Ms Traynor was removed from all broadcast duties.
He said the BBC used concerns about her hearing issues to claim she was a "risk editorially".
Ms Traynor was previously one of Northern Ireland's most high-profile broadcasters.
She joined the BBC in 1989 and presented radio news bulletins before moving into TV.
She has been nominated twice for the Royal Television Society award for presenter of the year.
The tribunal is expected to last for several days.