Turner Prize shortlist features roller coaster conveying 'messy reality of life'
An artist who bent a full-sized roller coaster into the skeletal form of a woolly mammoth is among four nominees who have been shortlisted for this year's Turner Prize.
Oxford-born Jesse Darling's exhibitions No Medals, No Ribbons at Modern Art Oxford and Enclosures at Camden Art Centre were praised for using a series of consumer goods, construction materials, fictional characters and mythical symbols to evoke "the vulnerability of the human body".
The 41-year-old, who lives in Berlin, also used plastic bags and mobility aids bent into different shapes and scattered on the floor to highlight the "precariousness of power structures" and express the "messy reality of life".
His work was praised for "exposing the world's underlying fragility and refusing to make oneself appear legible and functioning to others".
Alex Farquharson, director of Tate Britain and chairman of the Turner Prize jury, told the PA news agency: "(Jessie) is really pushing the boundaries of that kind of sculptural practice that involves materials and materials becoming images, the use of space which is much more conceptual…but nevertheless produces this almost unexpected sense of subordinate humanity, social systems, and particularly as embodied in gallery structures."
This year's shortlist also includes Stockholm-born Ghislaine Leung, 42, who is nominated for her exhibition Fountains at Simian, Copenhagen, which involved water pouring into the exhibition space through an opening in the ceiling.
Leung's work takes the form of scores which are sets of instructions that test the boundaries of the gallery space.
A baby monitor, child safety gates, inflatable structures and toys were also used as part of the exhibition to challenge the way art is produced and circulated.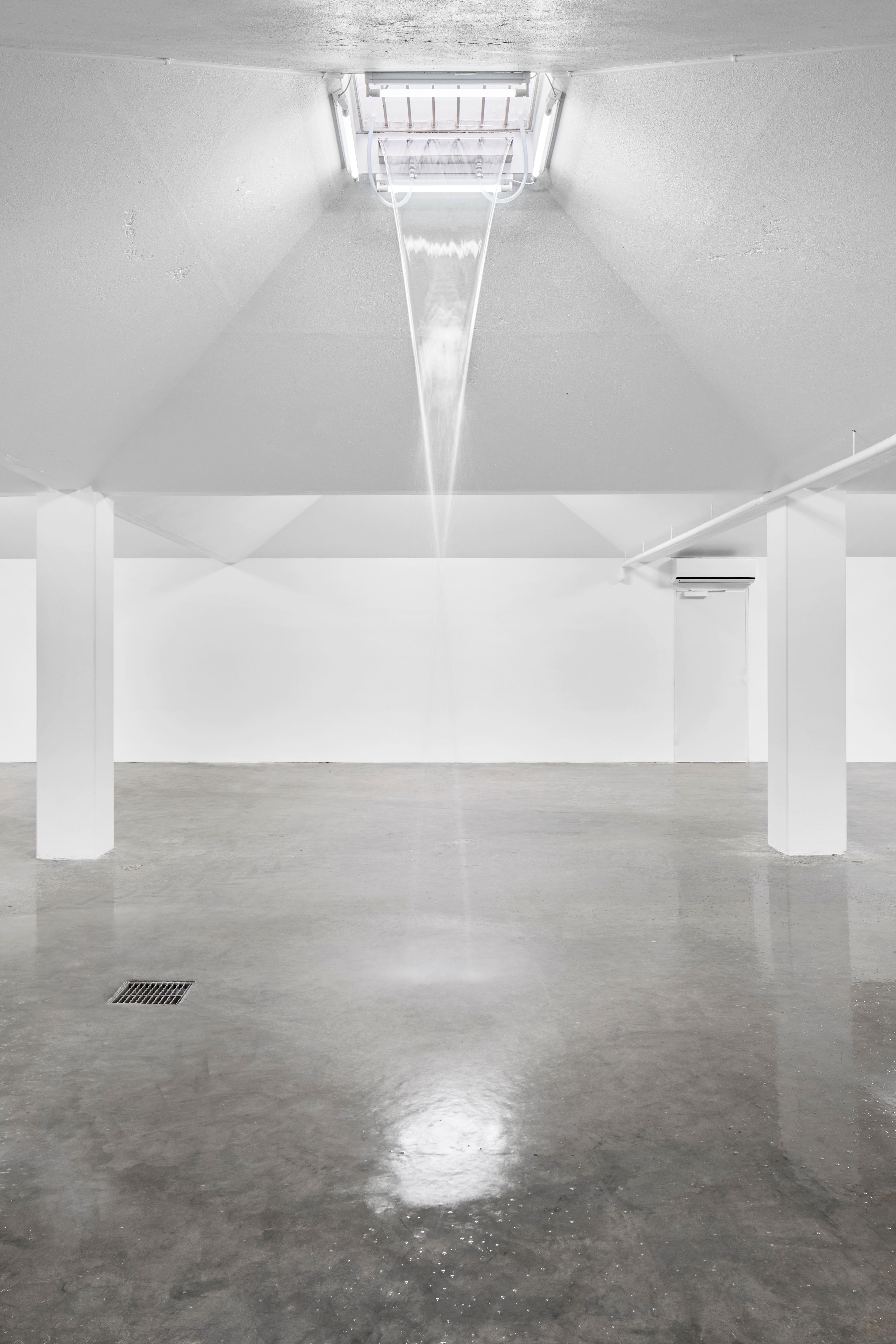 Mr Farquharson told PA: "We're not used to baby monitors. You think everything's been done, not that art is a game, but it is about new approaches.
"It's about artists that can offer us an experience of art, its relationship to the world that is new and different despite, and because of, everything that has come before."
Meanwhile artist Rory Pilgrim has been nominated for their commission titled RAFTS at Serpentine and Barking Town Hall, and a live performance of the work at Cadogan Hall in London.
The 35-year-old collaborated with local communities in the borough of Barking and Dagenham to reflect on times of change and struggle during the pandemic, with the work praised as a "standout example of social practice".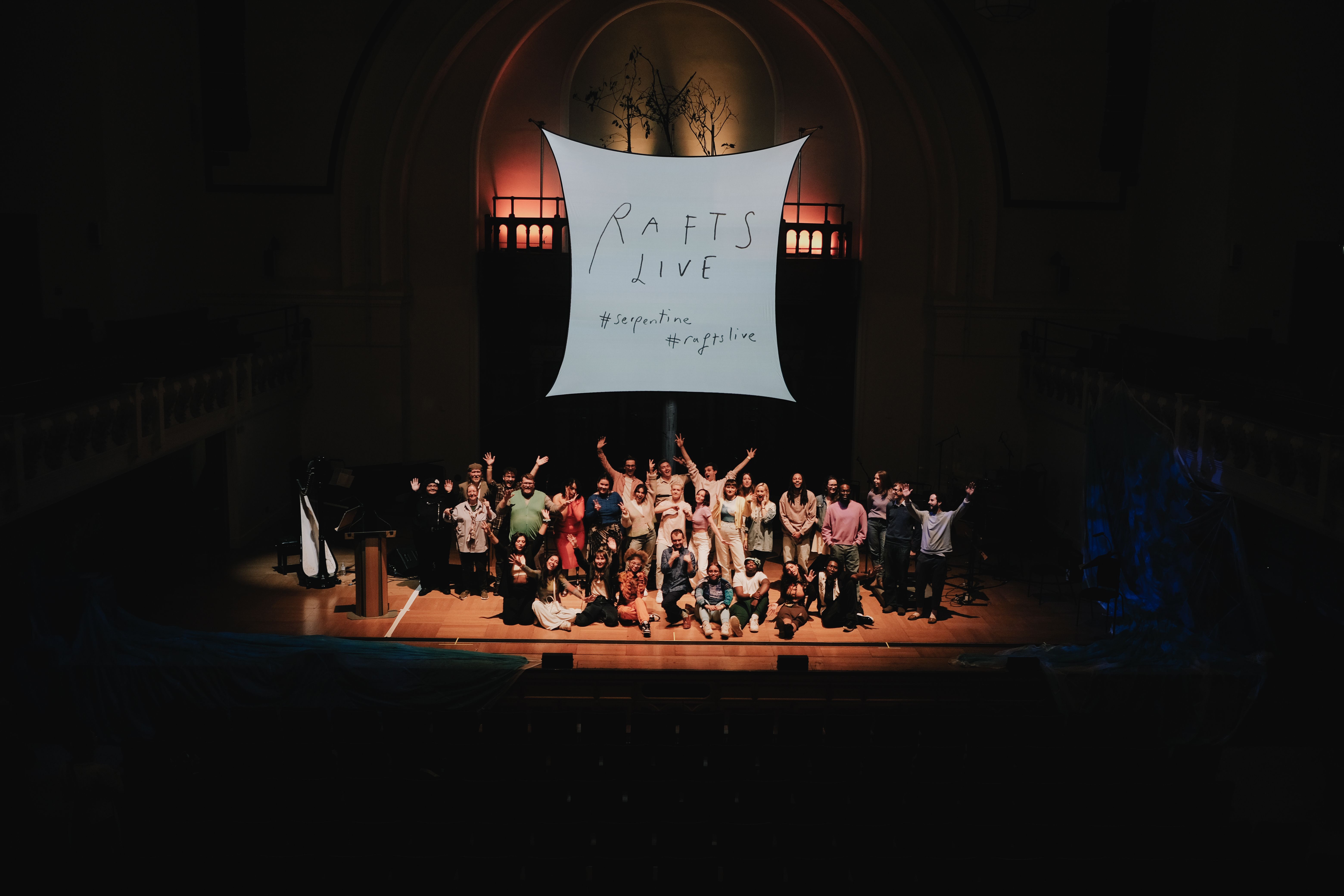 Mr Farquharson told PA: "It's a collaborative performance, it's a form of social practice, and one that is invested with a lot of time with people in a community.
"A form of social practice that really is genuinely collaborative, the lyrics, what's said, what's voiced, comes from the individuals which together creates a collective portrayal of a particular community at a moment of vulnerability, the pandemic, and producing something very beautiful and collective and healing from it.
"A concept that is very richly, but humbly, I would say brought together, made sensuous and beautiful through Rory's musicianship."
The shortlist is completed by 58-year-old Barbara Walker for her presentation titled Burden Of Proof at Sharjah Biennial 15 in which she brings attention to the families affected by the Windrush Scandal.
The exhibition features large-scale charcoal portraits drawn directly on to the gallery wall and eight framed works on paper of people impacted by the scandal layered over hand-drawn reproductions of identity papers, evidence of their right to remain in the UK.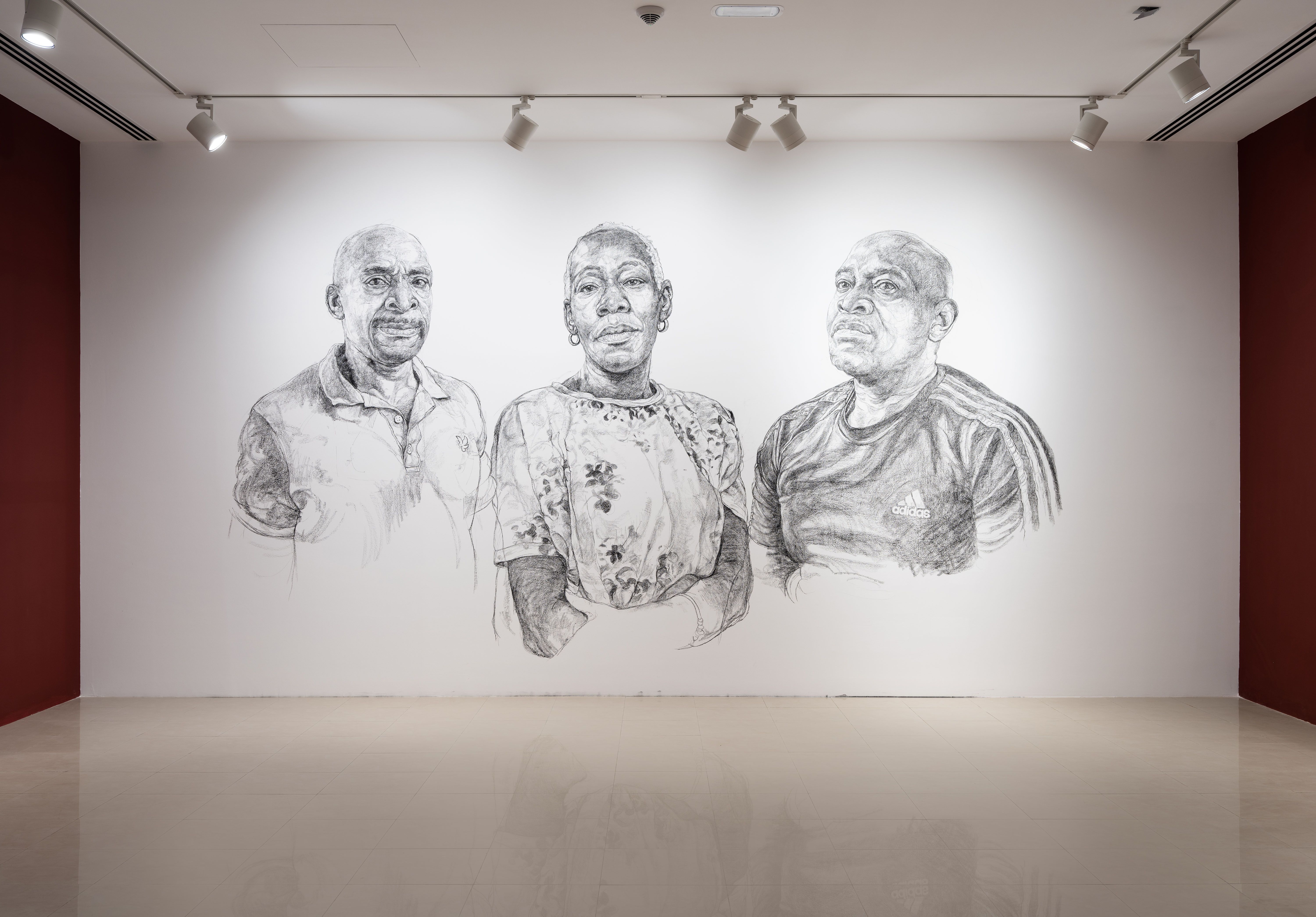 Birmingham-born Walker was praised for her ability to use portraits of monumental scale to tell stories of a similarly monumental nature, while "maintaining a profound tenderness and intimacy across the full scope of her work".
Mr Farquharson told PA: "Barbara's of course, incredibly powerful and touching work, through the traditional form of drawing and portraiture, and really redefining that to speak to not only issues that are hugely important today, actually tragic in the case of the Windrush Scandal, but really bringing the specificities of individuals, the people, the lives affected by it, through the most traditional of techniques, drawn portraiture.
"Part of her practice involves drawing directly on walls, and those drawings that literally take time, immense skill, being washed off at the end, almost loss in a practice that reflects what the work is about, how people can be marginalised on account of their identity and injustice."
The contemporary art prize named after painter JMW Turner is awarded to a British artist for an "outstanding exhibition or other presentation of their work".
An exhibition of the shortlisted artists' work will be held from September 28 at Towner Eastbourne until April 14 2024 as the "centrepiece of the gallery's centenary programme".
It forms part of Towner 100, the gallery's year-long centenary celebration of arts and culture across Eastbourne.
The winner of the prize will be awarded £25,000, while shortlisted artists will receive £10,000 at an award ceremony at Eastbourne's Winter Gardens on December 5.
Speaking about the shortlisted Turner Prize nominees, Mr Farquharson added: "I think they're all wonderful.
"I think that they have such integrity to each of their practises, no Turner Prize shortlist can completely represent what's going on in contemporary art, but between them it's a very interesting and wide ranging snapshot."