Dame Judi Dench thanks 500 volunteers recognised in coronation celebrations
Dame Judi Dench has expressed her gratitude to hundreds of volunteers who have been crowned coronation champions.
The King and Queen Consort have recognised 500 volunteers as part of the coronation celebrations in conjunction with the Royal Voluntary Service.
People were urged to nominate volunteers, and almost 5,000 entries were received, with nominations made for individuals aged 14 up to 103.
The 500 volunteers chosen impressed the judging panel with the impact of their work, their inspirational stories and commitment to volunteering.
Dame Judi, Coronation Champions Awards supporter, said: "I would like to offer each and every coronation champions volunteer my warmest congratulations on this incredibly well-deserved award.
"I hope that they feel the utmost pride for all that they do to help our communities thrive.
"I for one am incredibly grateful to them."
Coronation champions include Georgia McAllister from Falkirk, a stroke survivor, who has overcome many challenges and now, as a Royal Voluntary Service volunteer, uses her own experience to support, inspire and give hope to fellow stroke survivors.
In Manchester, coronation champion Margaret Edet has been awarded for her work with Family Unit Trust, a charity committed to raising awareness of cancer in Black, Asian and minority ethnic communities, and supporting families impacted by cancer.
She became an advocate for the early detection of cancer after her family was impacted by the disease.
All 500 of the volunteers will be invited to attend one of the official coronation celebrations, such as the Windsor Castle coronation concert or a coronation garden party.
They will also receive an official coronation champions pin and a certificate signed by the King and Queen Consort.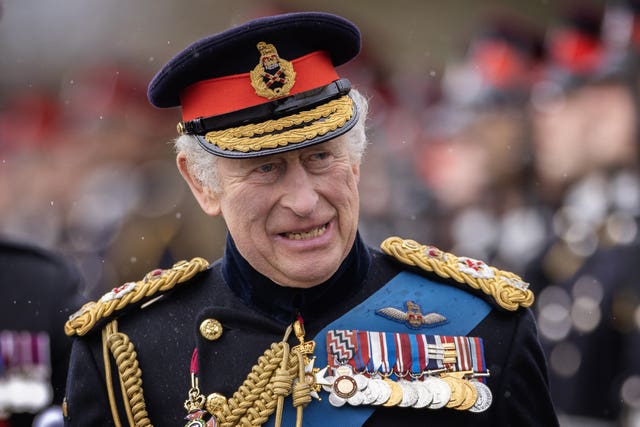 The Coronation Champions Awards invited people across the UK to nominate their local volunteers who are going the extra mile.
Nominations were made across eight award categories: supporting older people; supporting young people and children; crisis and welfare; community; sports, culture, and heritage; health and care; sustainability and the environment; and animal welfare.
Elaine Paige, Coronation Champions Awards ambassador, said: "The coronation champions awards have been wonderful; it has been so lovely to hear the stories of incredible volunteers across the UK.
"Congratulations to all the award recipients, your compassion, generosity, and selflessness is so inspiring."
Nadiya Hussain, also a Coronation Champions Awards ambassador, said: "A huge congratulations to the Coronation Champions Award recipients, hearing the stories of volunteers has touched my heart and I want to say a huge thank you to all the lovely volunteers who give their time to helping others across the country, every day."
Catherine Johnstone, chief executive of Royal Voluntary Service, said: "We were completely blown away by the response to the Coronation Champions Awards and the huge volume of amazing nominees put forward.
"Our judges had a tough job selecting just 500 champions from an array of thousands of inspirational individuals, who all deserve to be recognised and commended.
"Each of our coronation champions displayed a commitment and contribution that far exceeds any expectation and we're overjoyed to honour and thank them during this exciting point in history."